Translate this article in all Google supported languages
Der angekündigte, nur 5 Gramm schwere, neue nanoTag von NanoThings Inc. wird wohl eine neuartige Graphen-Batterie, eigentlich ist es ein "SuperCap", beinhalten, welche einfach aufgeladen wird. - Theoretisch wäre er also auch wiederverwendbar.... und für die elektrische "Druckbetankung binnen weniger Sekunden" sehr gut geeignet. TTN - Nerds werden sich auf gebrauchte NanoTags stürzen, da bin ich mir sicher.... wenn die auf TTN programmiert waren und sie wiederaufladbar machen..... gespannt, wann die auf dem Markt aufschlagen.
Die Herstellung eines SuperCap mit Graphen am heimischen Waschbecken. Das nachfolgende Video erläutert das Prinzip ganz nett:

Das Video zeigt, wie schmal derartige Elemente bereits aufgebaut werden können. Offensichtlich lassen sich die einzelnen, energetischen Speicherelemente im Druckverfahren, also mit einigen tausend Akkus pro Minute, bereits industriell herstellen, die dann wie "Scheibletten " aufeinander gelegt werden. Damit kann man dann angepasste und definierte Leistungen bereit stellen. Da Graphen ja eigentlich eine besondere Struktur des Kohlenstoff ist, kann man ihn im Ofen zu CO2 verbrennen oder auf den Komposthaufen werfen. Nur leider haben die Leute kaum noch Öfen.... Und PCB-frei ist das Teil auch noch. Die gesamte Schaltung wird, den ersten Informationen nach, gedruckt. Daher entfällt der harte Träger und deswegen sehen die ersten Produktbilder aus flach wie eine Flunder.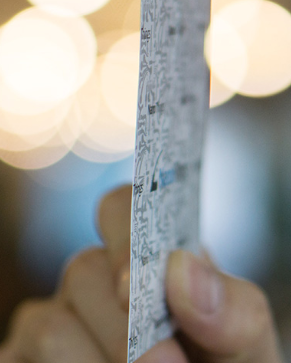 Source: https://www.vcnewsdaily.com/access/getarticle.php?aid=xvszhqpyrq
Venture Capital News: NanoThings Closes Investment
2019-02-25

NEW YORK, NY, Momenta Ventures has closed an investment in NanoThings.

Momenta Ventures has closed an investment in NanoThings, a pioneer in long-range, single use tracking of assets. NanoThings' patent pending NanoTags are the world's first and only Low Power Wide Area Network (LPWAN) enabled disposable sensors. Thinner than a credit card and powered by ultra-thin, non-toxic batteries, NanoTags are bridging the gap between RFID tags and cellular-based asset trackers.
NanoThings is reinventing the way business think about IoT. NanoThings' patent pending NanoTag is finally bringing a scalable, cost-effective solution to tracking of all assets. NanoThings utilizes an ultra-low power and long-range technology called LoRaWAN network services to offer real-time insights to their sensor data available via NanoThings' cloud-based platform.
This is a breakthrough for connected logistics solutions that no longer need to rely on overly complex and expensive infrastructure to provide tracking and location to key use cases including Cold Chain, Asset Tracking, Medical and Pharmaceutical, Parcel Delivery and Post, and Print Media. The low cost allows for precision tracking of not just the container, but all the assets in the container. The NanoTag is the only asset tracker in the industry designed to be disposable and affordable enough to be placed on every item within a container.
Ken Forster, Managing Director and Founder of Momenta notes: "NanoThings is a key part of our asset management investment thesis. As past participants in the MIT Auto-ID Center, we know the power of the use-cases enabled by low-cost, disposable RFID tags. NanoThings are the closest we've seen to solving this, without the high infrastructure cost and complexity of passive RFID. We are pleased to be a part of their future."
Momenta Ventures recently announced the LPWAN Ecosystem Venture Fund, focused on accelerating innovative industry solutions powered by Low Power Wide Area Networks with a particular focus on open standards and ecosystems such as LoRaWAN. The fund's investors are strategic stakeholders in the LPWAN ecosystem.
"Industry adoption of existing products has been limited by cost, size, or connectivity. Cellular-based products are expensive and power hungry, and RFID has extremely limited read range. We've harnessed the power of LoRaWAN to offer inexpensive connectivity and better propagation than cellular, allowing us to leverage low cost nanotechnologies to bring a new breed of product to the market," said Tim Williams, CEO of NanoThings.
About Momenta Ventures
Momenta Ventures is the investment arm of Momenta Partners, Connected Industry Growth Partners, with industry-leading Strategic Advisory, Executive Search, and Investment practices, accelerating the growth of Connected Industry companies globally since 2012. For more information, visit http://www.momenta.partners, join the @MomentaPartners conversation or contact info(at)momenta(dot)partners.
About NanoThings
NanoThings is a revolutionary end-to-end global solution for the cold chain and logistics industries. Our patent pending sensor platform simplifies logistics, reduces overall operational costs, and increases business efficiencies, We're not just disrupting industries, we're reinventing them. For more information, visit http://www.nanothingsinc.com.
(c)2011-2018 by Massinvestor, Inc. For contact info, please check out our about page.
https://www.nanothingsinc.com/thenanotag/#overview
1460 Broadway, Suite 14034
New York NY, 10036
info@nanothingsinc.com
Bíldquelle: Nanothings Inc.