This shows one of the most well nown areas of Berlin . Former Tempelhof Airfield, where US airbridge took place, some years ago (post WWII) ... supporting population of Berlin... survived....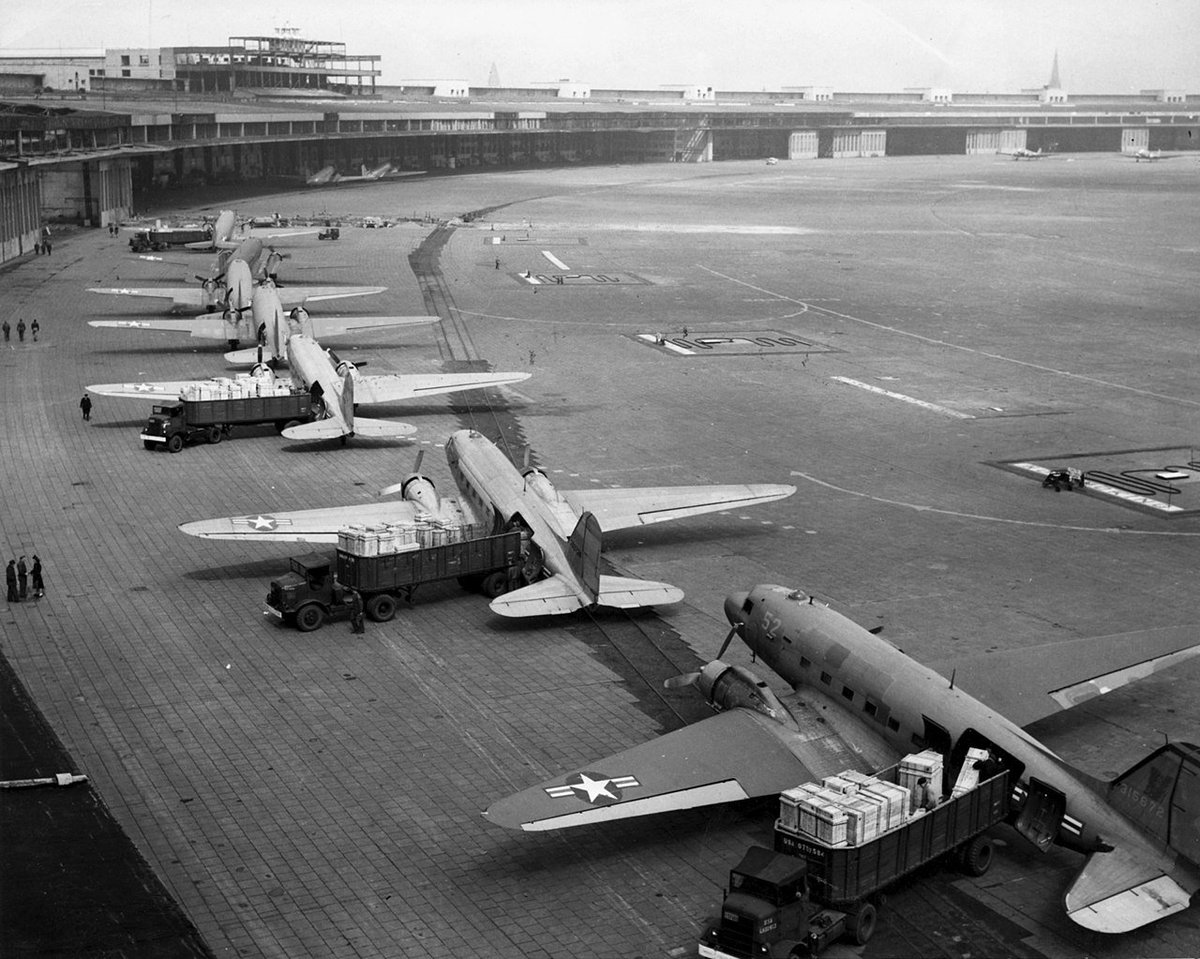 source: wikipedia
This area is now well coveraged with LoRaWAN provided by TTN Community Berlin. Everyone can use this service - for free., realizing instantly his own LoRaWAN projects and ideas. - There are about 65 gateways on-line now in Berlin, still growing, so we get better coverage, day by day. We suppose, we need about 200 gateways for excellent radio service... so, a lot of work still has to be done. But it's a very good start.
Let's see, what will have happened by Christmas 2020 :)
Go Go Go !