The Things Conference 2022 is two packed days of keynotes, workshops, and side sessions covering the latest and greatest in LPWAN development, with the biggest names in the industry. Read on for everything you can expect at the conference.
Keynotes, Workshops, and Side Sessions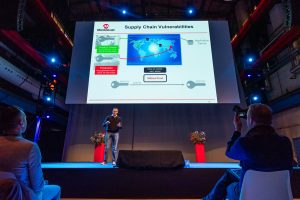 At The Things Conference, we pull together and inspire the LoRaWAN ecosystem through thought-provoking keynotes, engaging workshops, interactive side sessions, case studies, and value-driven stories. See the full schedule here, and check back frequently as we are constantly adding content.
Wall of Fame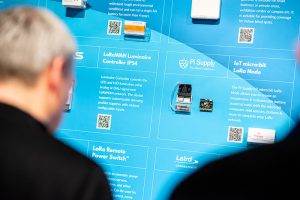 The LoRaWAN Wall of Fame is a must see at The Things Conference.
A huge, blue wall, featuring the best LoRaWAN devices on the market, which you can touch, poke, smell, shake, and see live data from. This is a fantastic chance to get your hands on a device, whether you're a builder looking for inspiration, or a buyer looking to make an educated purchasing decision.
In 2021, the Wall of Fame also expanded to a year-round virtual exhibition, in addition to the physical wall. Check out the virtual Wall of Fame here.
If you are interested in showcasing your product on the Wall of Fame, see here for more information.
Certifications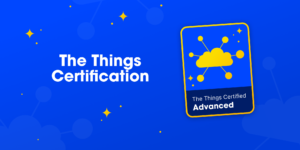 The Things Certification is a chance to show off your LoRaWAN knowledge. Tests for Fundamentals, Advanced, Security, and Network Management allow you to prove your expertise with a badge you receive upon completion. The Things Certification normally costs €25, but is free for The Things Conference guests. See the certifications here.