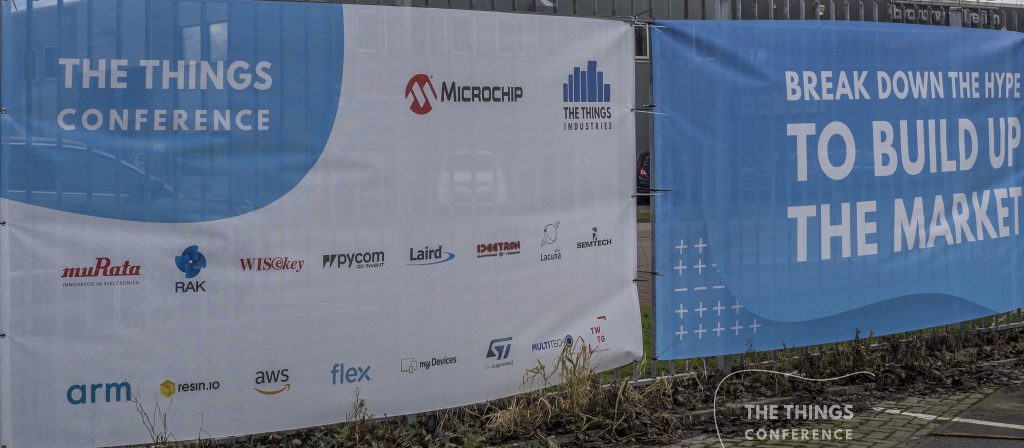 Finance
As you might know, organizing such an event comes with great costs. It is necessary that you keep a balanced budget and do not underestimate the cost nor overestimate the revenue. Read along for pro-tips to get sponsors and increase your ticket sales.
Sponsors
Sponsors of The Things Conferences can be given a workshop tables/slot, allowing them to interact with the visitors and providing a way to give a lasting experience. Create a sponsorship brochure to send to potential sponsors. Have a look at the brochure used during The Things Conference. Focus on local partners, as well as on global corporates. Please connect with The Things Network core team to discuss what partners to contact how. The core team might be able to introduce you directly to the right person, reach out to Laurens Slats via conference@thethingsconference.org
Ticket sales
The largest part of your revenue will come from your ticket sales. We advise you to use a trusted platform such as Eventbrite to set up your ticketing system. Such platform allows you to manage all orders and attendees and to collect revenues easily. Please check all important legal information such as whether you should include VAT in your tickets or not.
To decide upon the ticket price, it is relevant to first calculate an estimate of the costs as well as the number of expected guests.

The global conference in Amsterdam had three ticket types:
Basic: €349

3 day access to The Things Conference & access to the LoRaWAN Academy

Complete: €499

3 day access to The Things Conference & access to the LoRaWAN Academy

Priority workshop access

Goodie bag

All inclusive: €749

3 day access to The Things Conference & access to the LoRaWAN Academy

Priority workshop access

Goodie bag XL

Invitation to join the partner & speakers VIP dinner
Licensing
Did you decide on organizing the conference? We ask to sign an MOU (Memorandum of Understanding) which is the agreement to make sure you have the right intentions for organizing the conference and using the branding properly. On the other side, we define what you can expect from the TTN Core Team (such as providing support with regards to promoting the event and finding speakings and partners).
Do you envision to make the event profitable? That's alright as long as there's a formal agreement in place that agrees on a profit share and that guarantees that the right culture is kept.
Speakers' costs
To get the best speakers on board for you conference, you need – in some occasions – to cover the travel and accommodation costs. During the global conference, only very few of the main speakers received a compensation for their costs.
Only cover the costs when:
The speaker is known among potential visitors. Getting the speaker on board will result in more people to join, and
The speaker provides high quality, independent content. A speaker who represents a company which has (indirect) commercial interest of presenting at your conference does not qualify for compensation.