Who is IMST?
Wireless Solutions is the core competence of IMST GmbH. We offer easy-to-integrate radio modules for licence-free frequency bands 169/433/868 MHz and 2.4 GHz as well as comprehensive design services.
From system specification to implementation of hard- and software and even CE approval and production, "Wireless Solutions" is your One Stop Shop for wireless.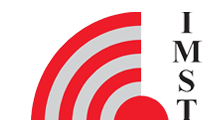 IMST is an ecosystem partner of The Things Industries.