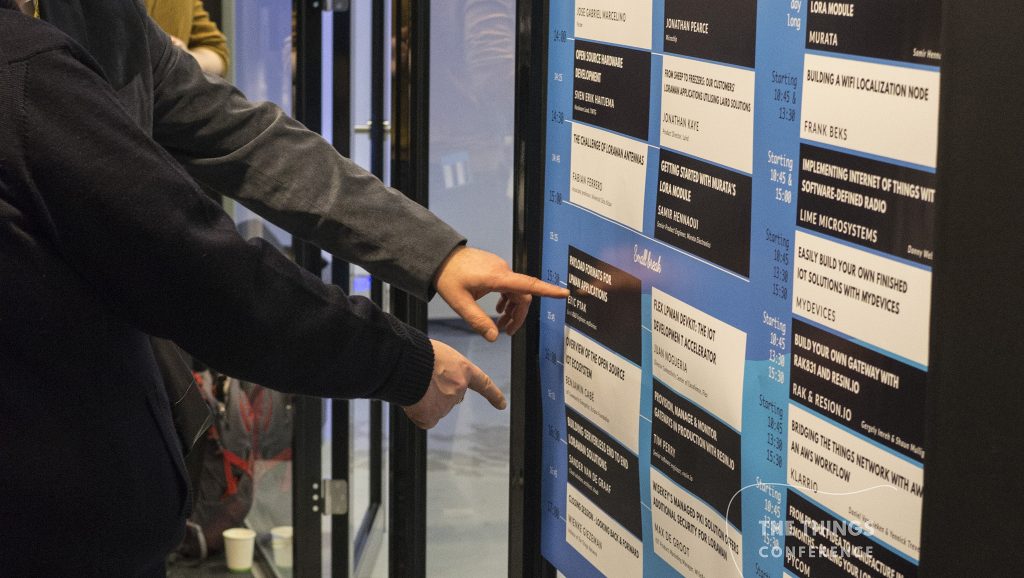 Speakers & Program
The conference has a nice balance between keynotes, workshops and networking activities. Let's discuss all three:
First, have a look at the program of The Things Conference to get some inspiration.
Also, have a look at the recordings of the keynotes on our YouTube channel.
Speakers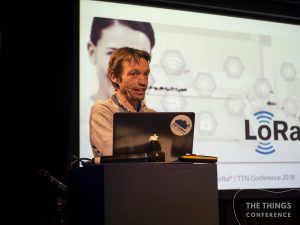 Nicolas Sornin, presenting at The Things Conference
Your speakers are the most important component of the conference. Selecting, inviting, and preparing them for the big day will be one of your most important tasks. You may find speakers in different ways:
Call for Speakers – The moment you announce the conference, include in your communication (social media, newsletter, etc.) a call for speakers, indication that you are actively looking for speakers.

The Things Network community – You can find an (almost) unlimited number of experts in The Things Network community. Look around at the Forum, Slack and LABS to find the experts and don't hesitate to reach out and invite them to your conference. Difficulties with finding the right person? Reach out to the community managers Rish (

rish@thethingsnetwork.org

) or Laurens (

laurens@thethingsnetwork.org

) as they can help you selecting the right people and initiating the first contact.

Through sponsors  – sponsorship agreements may include a workshop or a talk. Try to keep the sponsored keynotes to a minimum as it is preferred to have independent content.

Through companies (other than sponsors) – reach out to the representatives of companies that are important in the LoRaWAN and IoT ecosystem.
Workshops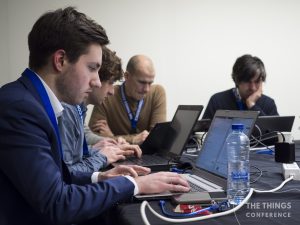 We value the hands-on culture as we see this as the best way to provide developers with the right skillset to develop real LoRaWAN products and services. For this reason, the sponsors at the global conference did not receive a booth, but a workshop table. The ideal duration of the workshop is 45 minutes and should be no longer than 1.5 hours. Examples of workshops are:
Integrate The Things Network with an IoT cloud platform (like AWS, IBM Cloud, SAP, Azure)

Getting started with a development device (Pycom, STM LoRa Discovery Kit, xDot)

Creating a node from scratch (soldering everything together)

Gateway monitoring and remote management (for example through Resio.io)

Design for ultra-low power usage

Antenna design

Localization using WiFi / Geolocation

Building a secure workflow (asymmetric cryptography using a secure element)

Dual-band commissioning using Bluetooth
Prior to the conference, a form was sent to the partners used for clarifying the content and outlines of the workshop. Have a look at the file here.
Networking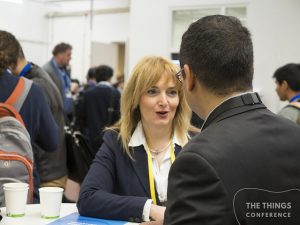 Make sure to schedule enough time for coffee and lunch breaks, as well as a drink to allow people to interact and expand their professional network.