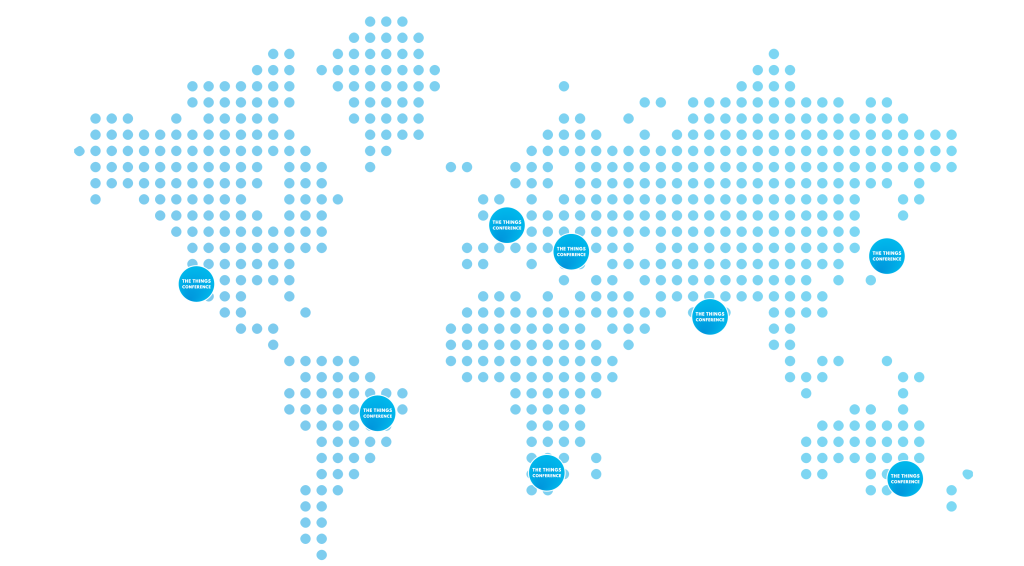 The Things Conference worldwide
So you want to organize The Things Conference?
Let me start by explaining the differences between The Things Conference (global) and The Things Conference on Tour.
The Things Conference

– Once a year, the global conference takes place in Amsterdam for 1000+ people from all over the world. The global conference is organized by The Things Network core team and is the biggest LoRaWAN conference worldwide. Want to help out as an

organizer

,

sponsor

or

speaker

, drop a line to conference@thethingsnetwork.org





The Things Conference on Tour

– Everyone who has the technical know-how and the guts to organize a conference is welcomed to do so. The Things Conferences on Tour have a clear national or regional focus and share the mission and culture of The Things Conference.
A few guidelines for The Things Conference on Tour are created to maintain a certain consistency worldwide:
At least 100 visitors join The Things Conference on Tour.

The duration of the conference is 1 full day and can be extended to 2 days on request.
All events contain keynotes, hands-on workshops and networking activities.
The Things Conference on Tour is an inclusive event and has 

a diverse group of visitors with a variety of gender, age, ethnicity and technical know-how.

The conference is aimed at people that want to get serious with LoRaWAN. Don't be hesitant to charge a ticket fee.

Do you envision to make the event profitable? That's alright as long as there's a formal agreement in place that agrees on a profit share and that guarantees that the right culture is kept.

You are freely allowed to use the name and branding of The Things Conference as long as you commit to the branding guidelines. Read more in the Branding & Promotion post.