Hello, Everyone
Has any one tried to measure current for the Microchip RN2483 LoRa Technology Mote using an oscilloscope? I am using the simple setup with 10ohms resistance in series with the supply and connecting the probes across the resistance. The results are strange.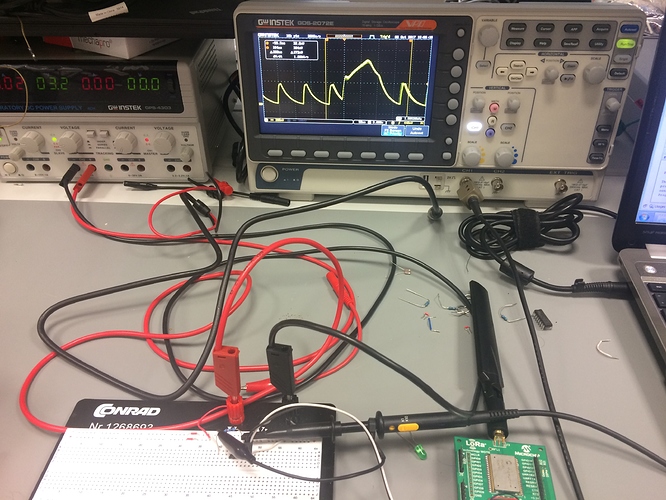 Does any one know any other measurement technique apart from DMM.
I was expecting the waveform like this as below: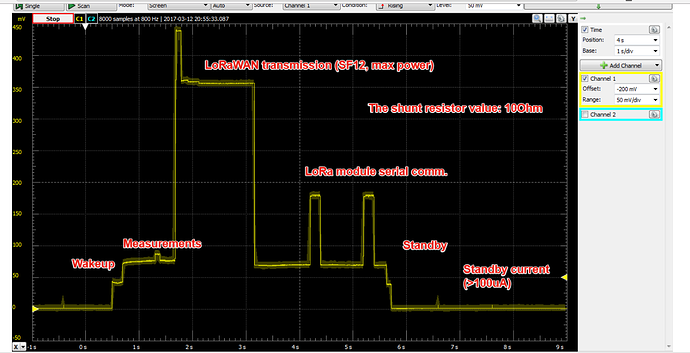 Reference http://ztrackmap.com/2017/03/16/can-determine-battery-lifetime-lorawan-devices/
But this was done using RN2483 module and not the Semtech LoRa Technology Mote.
Is it due to some step up converter being used in the mote that i am getting pulses ?
Please anyone could look in to this matter.