I captured some messages using Wireshark in network server. I found something strange in the length of TX_ACK message showed in the Wireshark.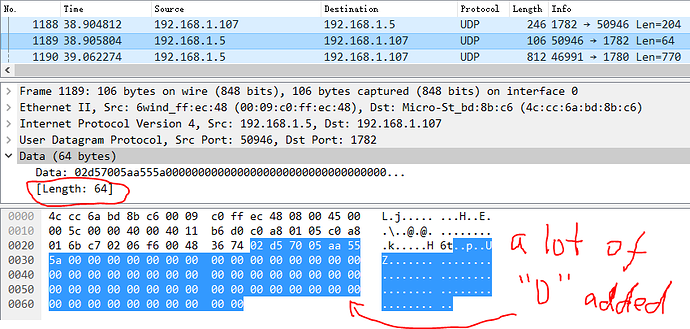 There are lots of "0" added in the payload. However, the payload data should only be "02 f3 58 05 aa 55 5a 00 00 00 00 00" as source code.
Forgive the red and ugly handwrriting.