Hi there! Thank you for giving OccamSmart a shoutout on here.
While the OccamSmart brand is relatively new to the market, the company behind OccamSmart, Occam Technology Group (previously known as OccamMD) has been making LoRa gateway cards and modules for more than three years.
Actually, the Microchip LG8271/LG9271 gateway modules inside of the TTN gateways are a OEM design by Occam, as the pictures below show.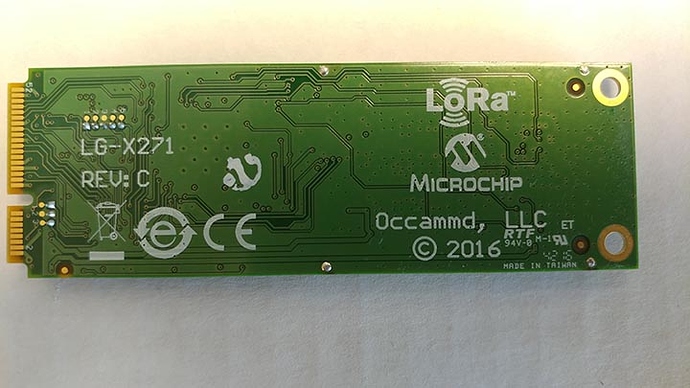 One of the biggest differences between the Microchip LG8271/LG9271 (TTN's card) and our mPCIe Smart Gateway card is that our card is a true mPCIe form factor, identifies via either Serial or USB, and can be installed in existing gateway infrastructure (such as HPE's EL10) to convert existing infrastructure to be LoRa capable.
Of course, the mPCIe Smart Gateway card can be installed in any computer that supports mPCIe and is not simply limited to high-end industrial-grade gateways. Later this month, we are planning on making our packet forwarder for the mPCIe Smart Gateway card available on Github ( I will gladly let this board know when this happens). The initial forwarder will be for x86-64 based gateways with Arm-based gateways to follow.
The card is available for both the North American and European market (915 MHz and 868 MHz) and can be purchased from our OccamSmart store.
If you would like more information, here is the Sales Sheet for the mPCIe Smart Gateway card and here is the Data Sheet for it.