Hi, there is a new board from Heltec called CubeCell, Arduino compatible.

What do you think?
that I couldn't find ONE example (at this moment) howto connect to TTN , how to set keys in your code
No examples yet, let's see how it progress.

I'm trying to contact Aaron Lee from Heltec.
Ordered one from Aliexpress to test
tnx for the info.
I'm especially interested in the version with the attitude sensor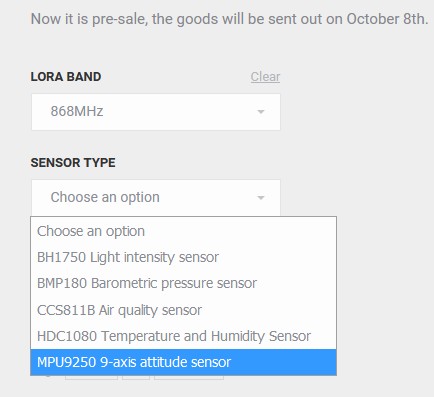 @rodri16
Haha, I received your email, thanks you for your hot heart to paste information here.
Here is the user manual of how to connect to TTN:
https://docs.heltec.cn/#/en/user_manual/how_to_connect_cubecell_to_ttn-the-things-network
Overall, CubeCell's technical advantages can be summarized into 4 points:
Full Arduino-compatible, and work with Windows, Mac OS, Linux. Arduino is developed via C++, it's very friendly for software developers to do some IoT applications, they just need call the API, don't need mind the basic hardware;
In the past, to make a LoRa Node application, we need a MCU + LoRa chip, at least two chip. Now, CubeCell use ASR6501/6502, it's already integrated ARM M0+ core and SX1262, within one chip. The size and cost are more advantageous.
Complete encryption system… For example, your products are developed by CubeCell series, but if your competitors copy the hardware and the firmware. And flash into the same hardware, it can't run.
Ultra low power design and Solar panel support.
We are gradually improving the information. If you are interested, please pay attention to the relative product page in our website: https://heltec.org/proudct_center/lora/cubecell/
Every relative resource will shown in the "Docs & Resource" table:

Hi Hunter8801 from Heltec , thanx for the information / clarification on your new product(s)
I was looking at some docs and especially the schematic
what's not clear to me is this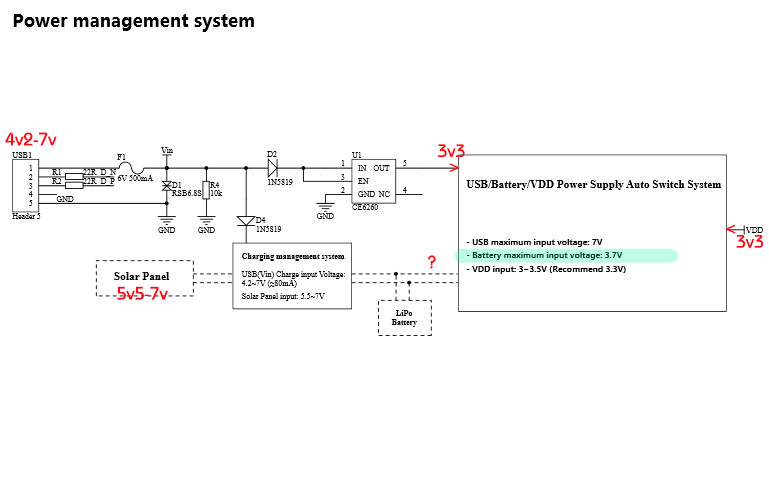 what do you mean by ' Battery maximum input voltage 3.7 v' ?
is that the voltage you're max charging the lipo battery, or the max voltage coming from that battery ?