Hello LoRa friends,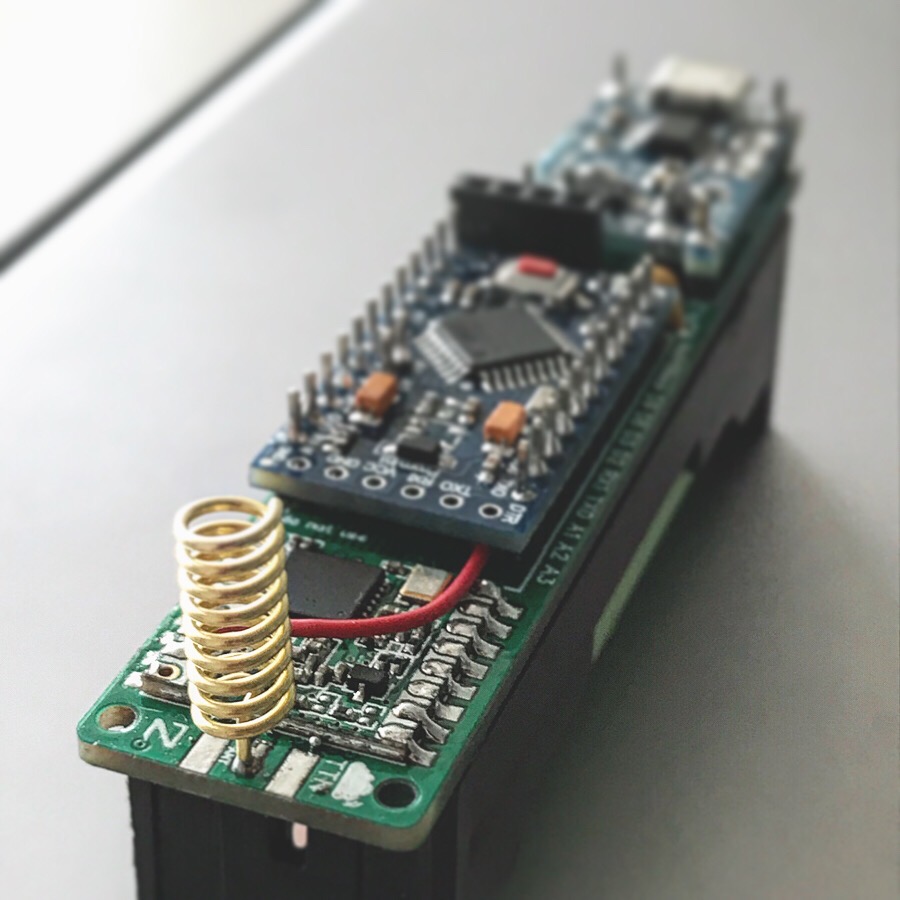 I recently designed a PCB (my first one) that has the components that are important to me.
Here are some key facts:
Arduino Pro mini 3.3V without LED, without regulator (5uA)
RF95W (1.5uA)
MCP1700-330 LDO (1.6uA, 250mAh max, 2.3-6V input)
NCR18650B (3200mA LiPo 4.2V charge, 3.0V cut)
TP4056 charger with protection for LiPo (4.2-7V input)
Diode for solar module (TP4056 works very well with 5V / 6V solar cells)
Resistors, capacitor for measuring the battery voltage at A0 and 1.1V reference
Plug'n Play slot for BME280 (temperature, humidity, air pressure over I2C)
SMA antenna connector or wire e.g. helical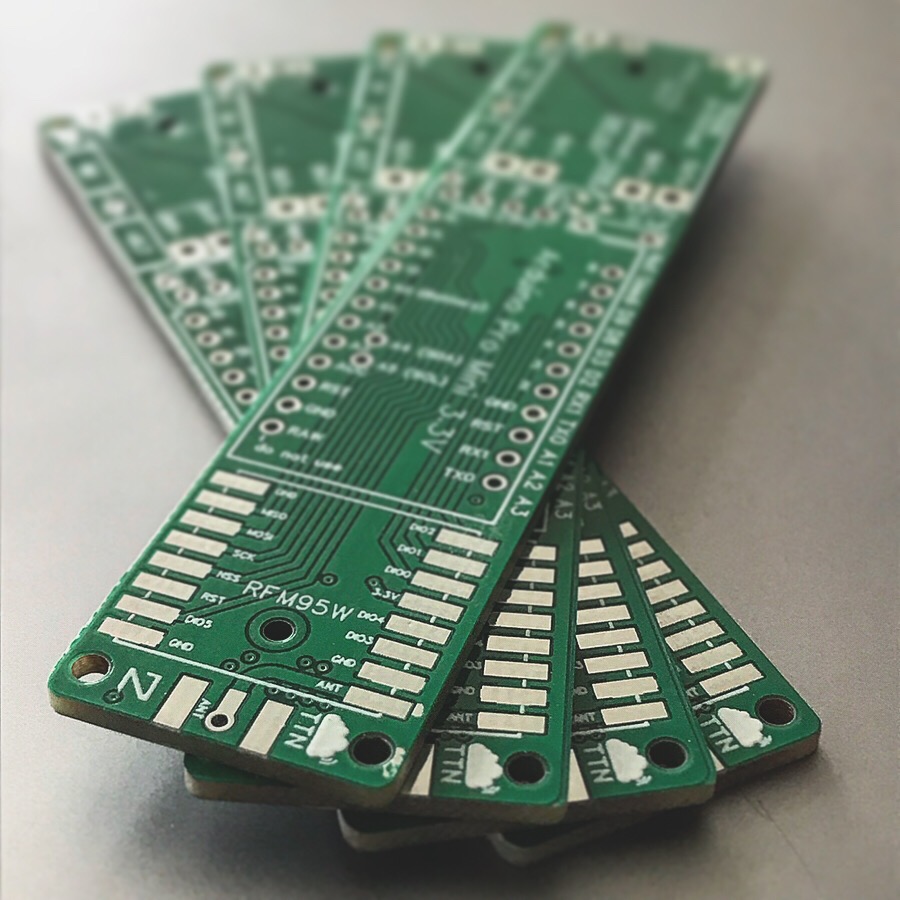 Price for everything from aliexpress about 15 €.
PCBs from China: 25 € for 30 pieces.
Theoretical battery life in sleep:
Below 10uA Sleep = <0.01mA
3200mAh / 0.01mA = 320k hours = 13k days, 36 years
But beware, a LiPo has about 5% self-discharge per month. With simpler calculation comes to about 2 years.
A small test showed me the consumption in operation:
The node sent 6 bytes per minute on SF7 in CH0 and ABP with Arduino-lmic
Starts at 4.15V. After 48 hours, the battery still had 4.07V.
It is about 2%.
=> 150,000 times sending data!
In 48 hours it sent just under 3k times.
You quickly realize that the standby consumption is not the problem. The sending, as well as the self-discharge is much more important.
Example application: Temperature measurement every 3 hours:
(without standby and self-discharge)
8 times per day -> 50 years.
You quickly realize that the only enemy is the self-discharge, or even extreme temperatures.
Therefore, it should be sufficient to install a small 5V solar cell, so that the battery always remains full, or you just replace the battery every 1-2 years.
Alternatively, 3xAA(A) pack can be connected, but it has only 30% of that much mAh!
If someone of you would like to have a PCB to test, I like to send in EU for a few euros (shipping, PCB costs and the equivalent of a six-pack beer

)
I look forward to your impressions!
Have a good time!
Ps. I can also 3D print a housing, if you want … or just share my files!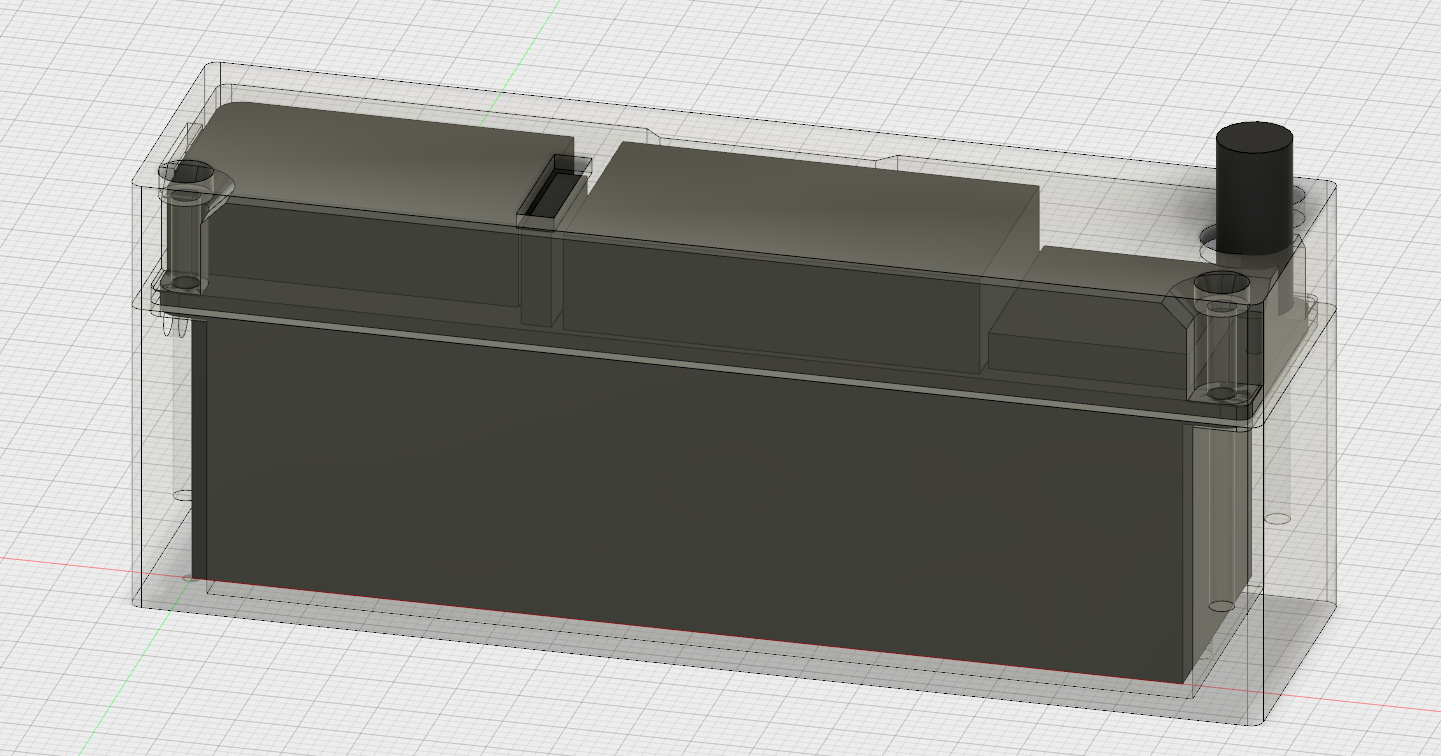 And the Console-Output (without Temp/hum Sensor!):