Hello!
I've been busy working for Pi Supply, a UK Based Raspberry Pi retailer and we're glad to announce the launch of our LoRa Gateway & Node Kits.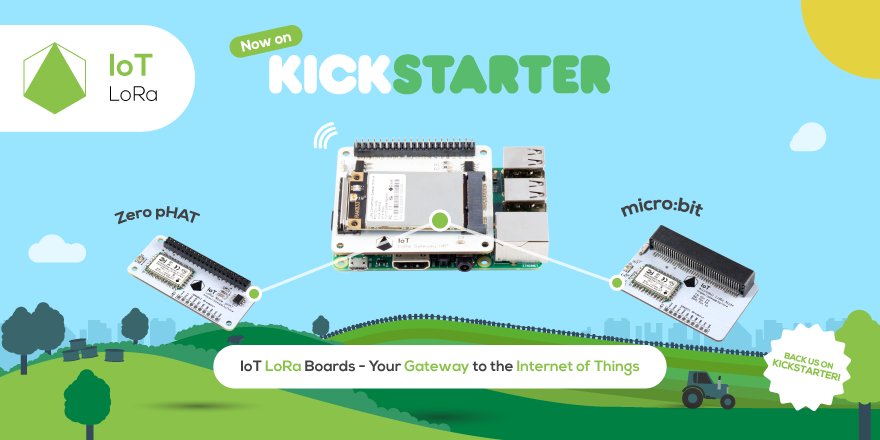 We've launched it over on kickstarter at https://www.kickstarter.com/projects/pisupply/iot-lora-boards-your-gateway-to-the-internet-of-th
The gateway is based on the RAK833 and nodes on the RAK811 with the goal being that we provide high level guides on setting up and getting going with the devices.
New full LoRaWAN outdoor gateway with LTE options
CE certification will be done by end of month.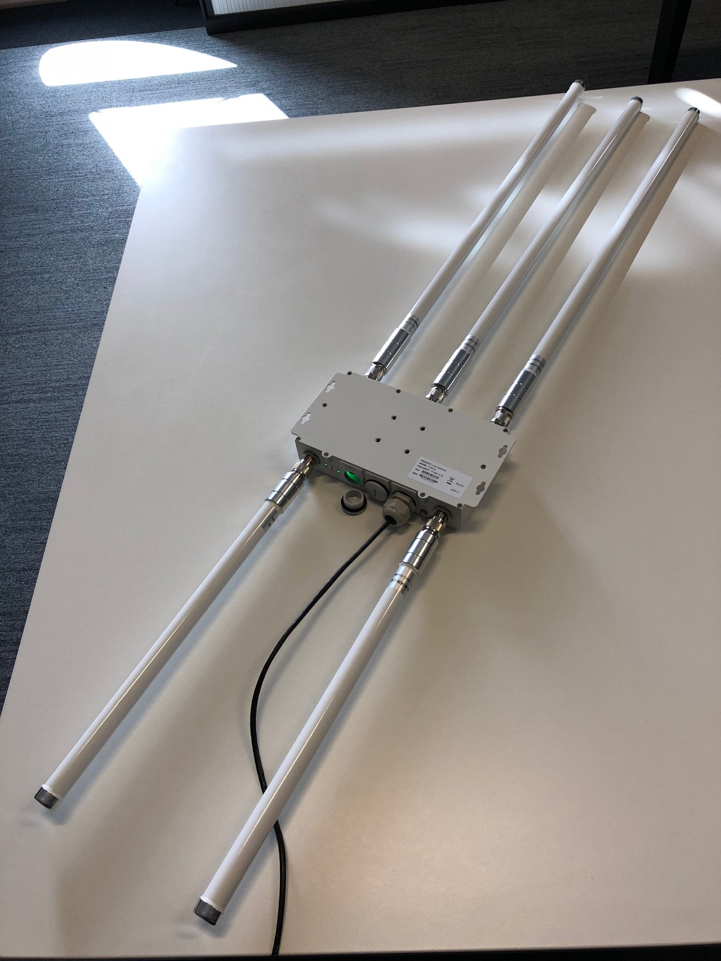 Hi Thomas, TTN Calabria & Cilento is honored to have nfuse as a partner. In the last days I managed to connect the 3 concentrators that you sent me, on different SBCs, including a pi zero W!
Waiting for future products, we wish you the best
@BoRRoZ FYI I paid quick visit to see Jose & management with the new GW @ Reece Innovations in Newcastle yesterday and have to say am impressed with 1st look.
IF they meet feature set & proposed price points with decent quality build (looking good so far!) then this GW is set to impress. Cant wait to receive 1st test units in coming weeks for eval once CE tests complete.
Bad news for TTN Forumites

is that they aren't looking to sell in small volumes to single users/tinkerers/hobbyists (as yet) so looks like pricing is based on some volume orders coming through due to potential issues with support burden (small tight dev team & logistics operation in UK & China).
I hope to explore options with them on how I can help them get to market and what can be done to open up access to selected market verticals & wider community in coming weeks and months…
Done well - to paraphrase MiB3 - "this could become my new favourite for selected LoRaWAN GW deployments" (esp outdoor vs re-purposing other systems in weather proof housings etc.)
We are selling a new LoRaWAN GNSS tracker from ST that is ready for prototype usage and is based on the Murata LoRaWAN module with a STM32L072CZ, the Teseo-LIV3F GNSS positioning / geofencing module and various motion and enviromental sensors which include temperature, relative humidity and air pressure.
The tracker evaluation kit includes a LiPo battery that can be charged using a USB Type C cable and comes with a plastic casing. It is CE certified.
For more information contact me or go to: https://www.st.com/en/evaluation-tools/steval-strkt01.html
At my company, Reece Innovation, we've been working on a solar panel powered gateway structure for semi-permanent installs.
Well I'm pleased to share the outcome! Very robust and adaptable, for example you can deploy one or two 100W panels depending on available sun. Our mechanical engineers calculated wind load support to over 120km/h - more if sandbags are added. Battery is safely stored in a locked cabinet.
This is delivered in a kit of parts, IKEA style
Feel free to contact me for more details.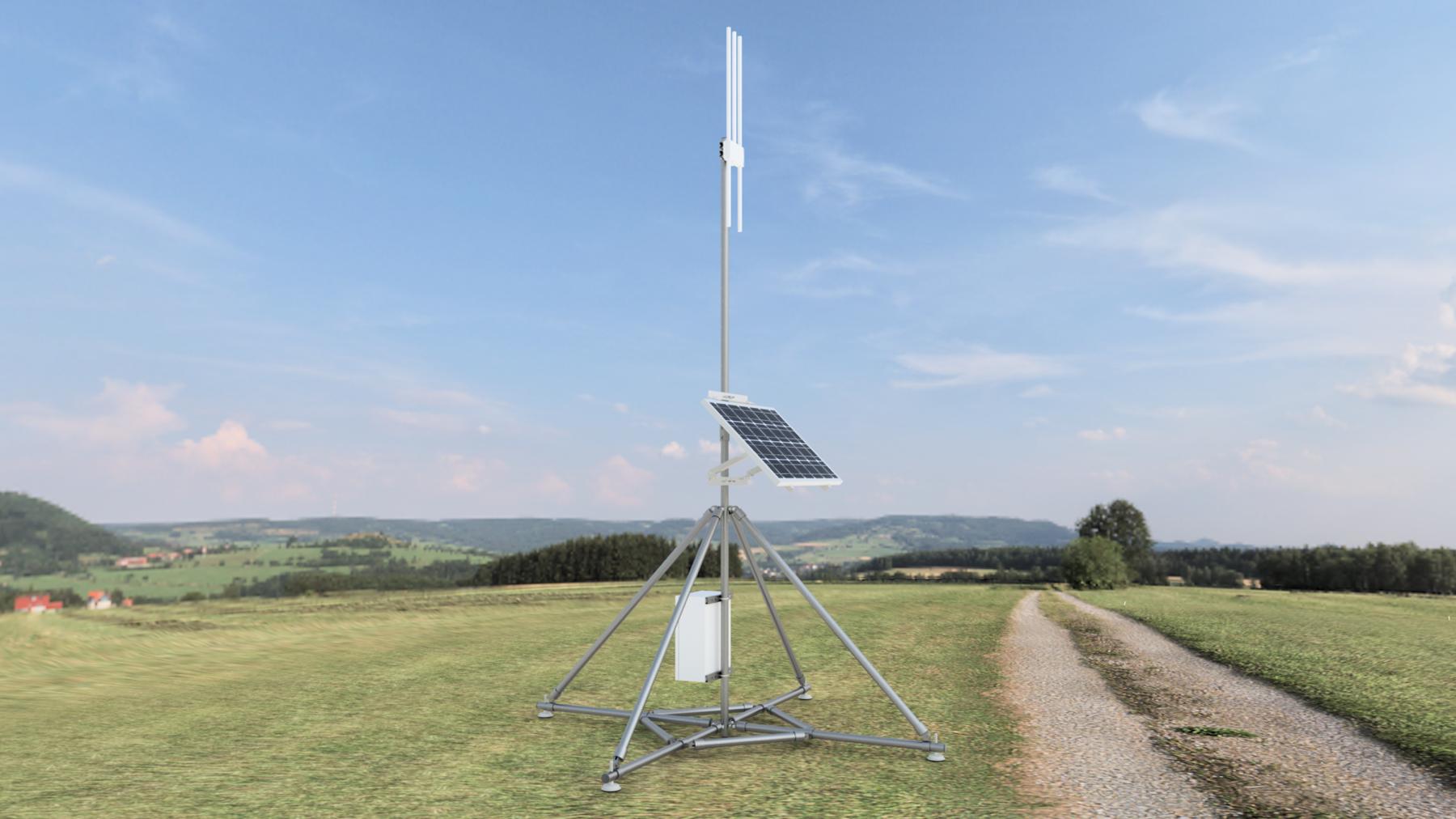 is it really build or an idea ? (hence the 3d render)
Definitely not just an idea. It's a fully specced design, down to the individual parts (which we have available). A big difference is we've also done the calcs to actually prove stability at wind loads - advantage of having mechanical engineers.
We're assembling a sample in our factory and will post photos soon. We're leave it running.
One other nice thing is we actually can post statistics from the solar charger (which has modbus) over - what else - LoRaWAN. Yes, the rig itself is a node!
I think it's pretty cool and will share more soon, more surprises on the way.
Wow, we had a lot of interest. We've put together an initial datasheet around the solar powered gateway pod 70126 - Specifications_r1.pdf (481.6 KB)
Pricing available on request for anyone interested (sorry not allowed to post it here, but this is standard pricing ie the same for everyone!)
Thanks again.
A new PoE enabled, compact Gateway based on the Raspberry Pi 3B+:
Carrier-grade outdoor LoRa gateway Lorrier LR2 is now for sale on eBay.
The guide how to setup it for TTN you can find here.
This gateway is released as open source. All the information can be found at lorrier github.
Hey there,
I've got a code for a discount of 5% for the Dragino LG308 LoRaWAN Gateway on Tindie. So if you are going to buy one, feel free to use them.
Code: 338FE091

Of course I have tested the LG308 by myself and I think it has the best price-performance ratio for private makers.
Its easy to use, can be easily configured to TTN (or a private LoRaWAN Server) and is ready to use in <15min.
I also compared it to other gateways (Laird, Ursalink and Multitech):
The range and RSSI was quite as good as the Multitech (~800$) and for me better than the Laird and
Ursalink.
For the sake of completeness: Yes, it is an affiliate code. So you get something, I get something. Win Win.
We just received a shipment from the factory, the Coredump iC880A backplane boards are finally back in stock
https://shop.coredump.ch/2019/09/02/ic880a-backplane-back-in-stock/
We have decided to include a special offer for hackers and makers:
Our Offer for Hackers and Makers

Are you part of a hackerspace, makerspace or some other community group and want to build a gateway for a non-commercial project that somehow benefits the public (e.g. a public gateway for The Things Network)? We want to support these use cases! Drop us an e-mail at shop@coredump.ch explaining your project to get the backplane 33% cheaper!
Cheers, and build some more gateways!


The newest release LoRaWAN indoor gateway.

LoRa Carrier grade Gateways - Lorrier LR2 for sale!
We start great LR2 Gateways discount for the TTN comunity members.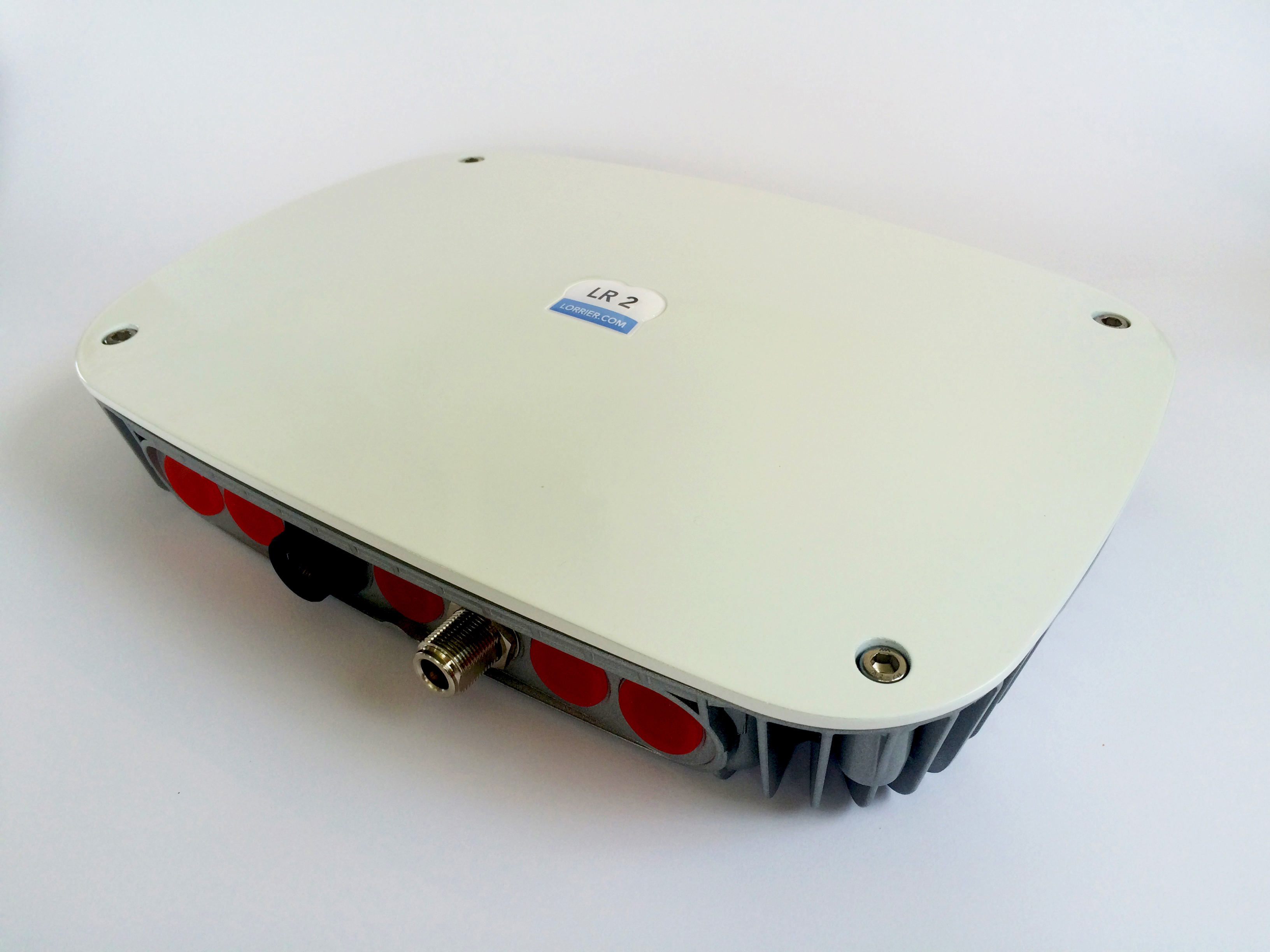 LORRIER LR2 is an improved carrier grade gateway for building reliable professional IoT network based on LoRaWAN™ protocol. This is a fully outdoor device intended to establish a wide coverage IoT network built by telecommunications operators as well as a local network built by individuals or IoT connectivity service providers.
Datasheet
The price for the members is 425Eur / brand new LR2 gateway. The last few pieces left.
Buyers can apply by email tucek.martin81@gmail.com
Hello LoRa friends,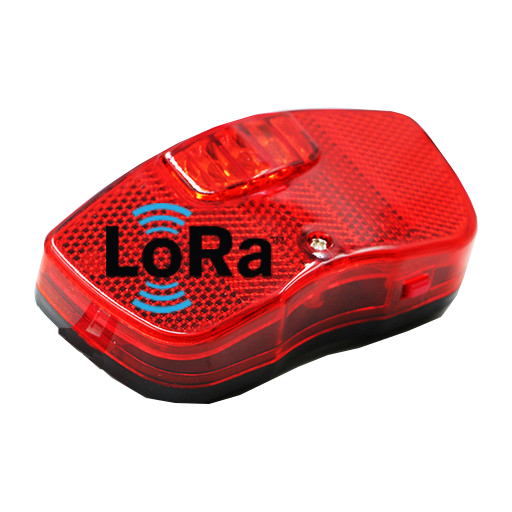 Your beloved station bike has certainly been stolen from you. Bike wasn't expensive, but it was yours. With the SolarVeloTracker, you can find your bike again.
I recently designed a BikeTracker
Here are some key facts:
Sends current GPS position every hour (via ThingsNetwork)
Integrated solar panel to extend the battery life
Rearlight is switched on automatically when using the bike (only night)
Automatic switch-off of the rear light after approx. 4 minutes
Assembly:
Taillight can be mounted on any luggage rack.
The distance between the mounting screws is 8cm.
Package:
1x Solar Velotracker / ThingsNetwork
1x power supply
1x USB cable
Price 134 CHF.
What do you think ?
Too expensive and a TTN network must be in the city.