Hi!
I am brand new to TTN and LoRa in general, I'm trying to build a LoRa Gateway with a Raspberry Pi 3 b+, I am guiding myself through the following tutorial:

And I have read that there are certain problems regarding single-channel gateways, specifically with the downlink, Due to this, I have followed the following tutorial:

When I run the gateway service, it shows this: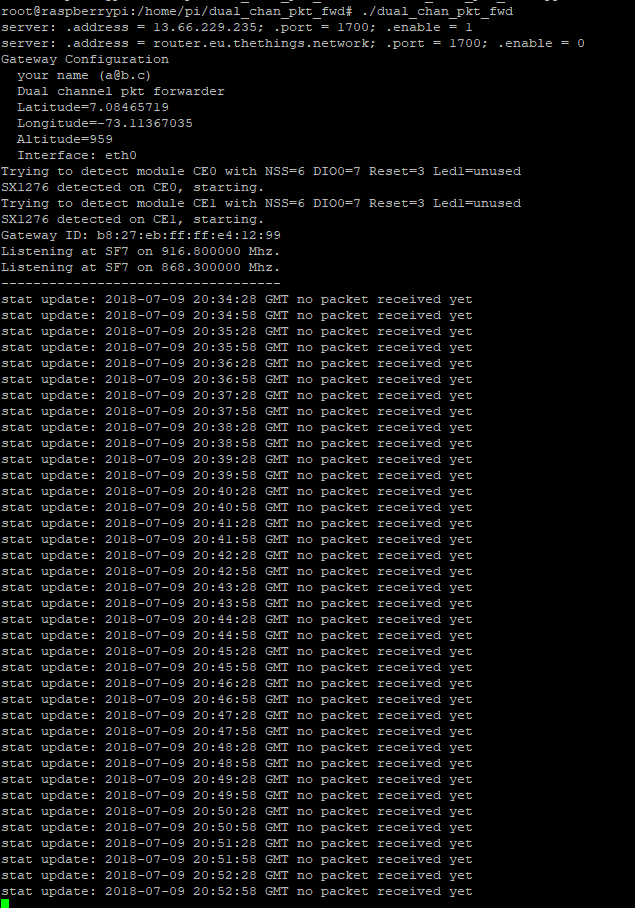 but in TTN my gateway is "not connected", and I´m trying to connect a node to the gateway but there's no response, I do not know if the problem is the gateway or the node.
If somebody can help me, I would be very grateful.