may be this is a feature, inspired by K. Lagerfeld - Chanel
be serious: this doesn't seem a problem. Because today my t-beam was detected by 3 gateways as shown below, using 3 different "channels" 2,5, and 0. Why not? There are 8 of them in each gateway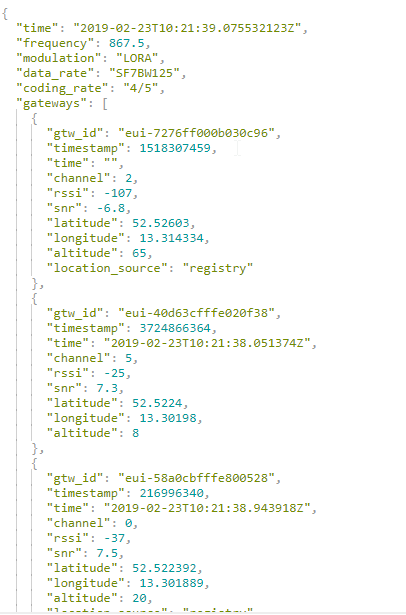 TTIG is a fine device!