after running fine from day one (dec'17) my gateway seems to have issues for no obvious reason nor clear indication on ui-side. it's shown 'not connected' in TTN-console since two days. all LEDs are lit up as usual, /info showing this: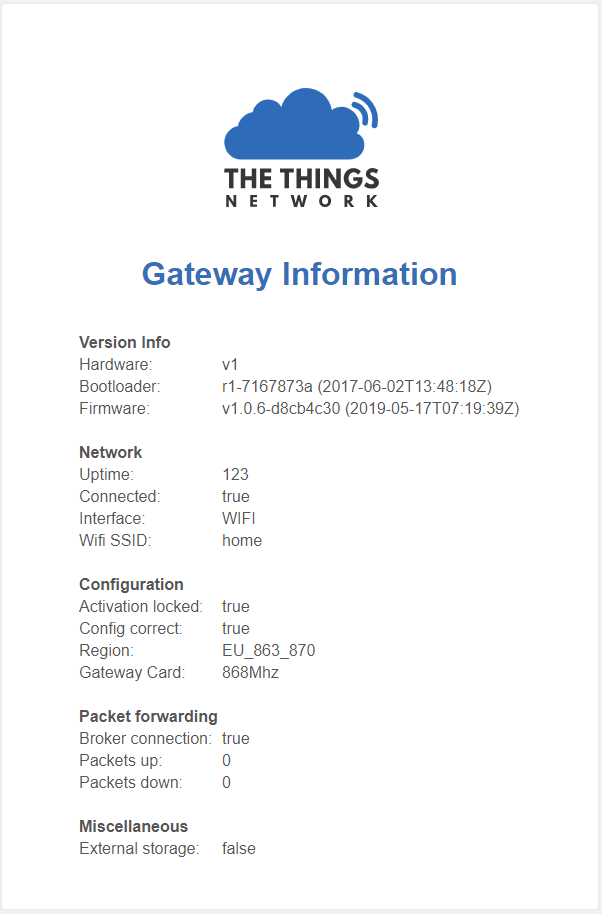 uptime counting up (just powercycled), and even 'packets up' is increasing if i'm sending something - where the real strangeness starts:
i can see the packet in the device's data-stream in console, but not in the gateway's traffic.
since firmware was last updated in may i assume it must be something on the stack side that changed more recently.
one thing that might be worth mentioning: the gateway's got a 5 character long ID which was possible to assign back in the days - now it seems to be asking for 6+. but since there was no reason to reset so far it's still that way.
ideas?