Reviewing TTN Gateway PCB board,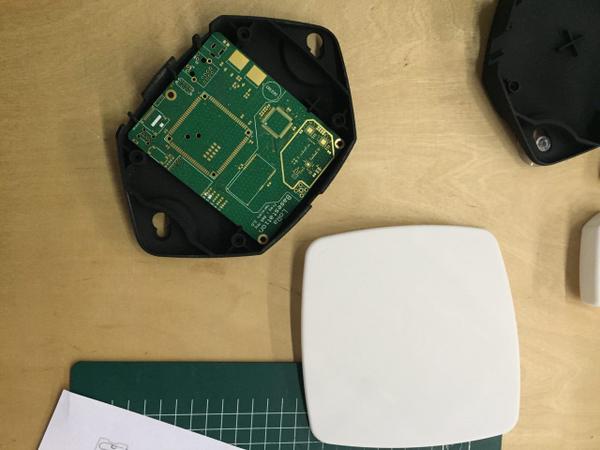 I see it is using an Aria G25 module http://www.acmesystems.it/aria. This is an old (2 years) and quite expensive ($24) ARM linux module, has no wifi and needs an external wifi module.
I recommend an Atheros MIPS linux module with integrated wifi, for example the old carambola http://www.8devices.com/carambola-2 or the new domino http://domino.io/product/domino-core/ ($14).
TP-Link and 90% of the wifi routers in the market use Atheros. They run OpenWRT linux and there is a big community support.
I am also making a cheap gateway, I write a how-to for raspberry-pi https://github.com/mirakonta/lora_gateway/wiki and now my plan is to use a WIFI router with Mini-PCIe slot and plug a Multitech mCard.
For example this router is €30 in single quantity and $18 in 1000 units volume:
http://es.aliexpress.com/store/product/OpenWrt-car-wifi-router-with-sim-card-slot-MT7620A-11N-300mbps-Router-openwrt-wifi-router/1495770_32339024872.html?ws_ab_test=201407_3,201444_6_3_2_1_5_4,201409_3
http://zbt.en.alibaba.com/product/60141812780-800783994/3G_4G_SIM_openWRT_wireless_router_with_MT7620A_chipset_four_antennas.html
And the chinese manufacturer can customize it to our needs and with our logo.
I see the board uses two big LDOs. I recommend to use DC-DC converters because SX1301+SX1257 already disipates a lot of hot.
I see it uses a custom SX1301+SX1257 design. Was it easy to buy these chips? Semtech sells these chips to very few customers. Has someone the complete SX1301 datasheet?