Great to see TTN Mapper at long last recording some positions via my v3 gateway

But this is a first time I've had hits from the nearby railway line: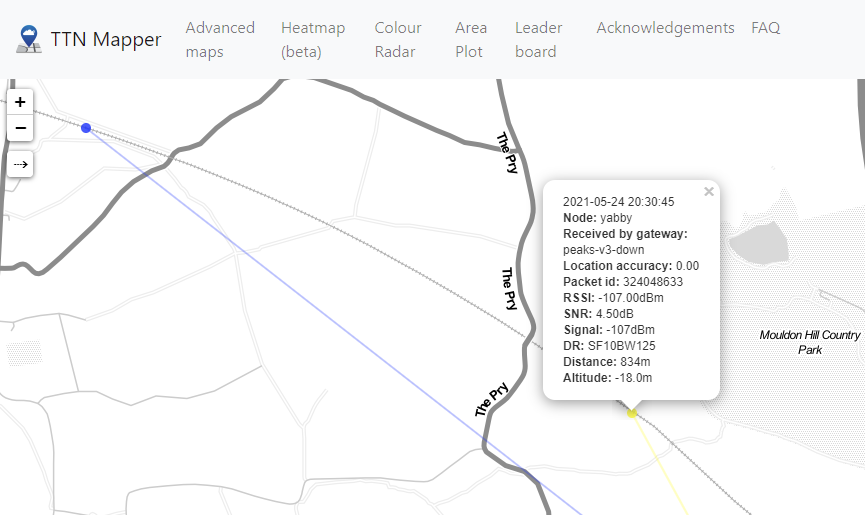 I was curious about the node and suspect it might be one of these…
…which is used for asset tracking.
However, having a look on TTN Mapper for device id yabby produces a rather unexpected result (to say the least). Perhaps all these asset tracking devices use the same node name?
The other peculiar result is they always seem to report -18.0 m altitude
Anyone have experience of the device?