I tested the Adafruit Feather 32u4 and build a little node out of it, very usefull for using with the TTN Mapper.
I equiped it with a little 900mA LiPo battery and put in in a little box. For charging and programming the USB cable is always connected.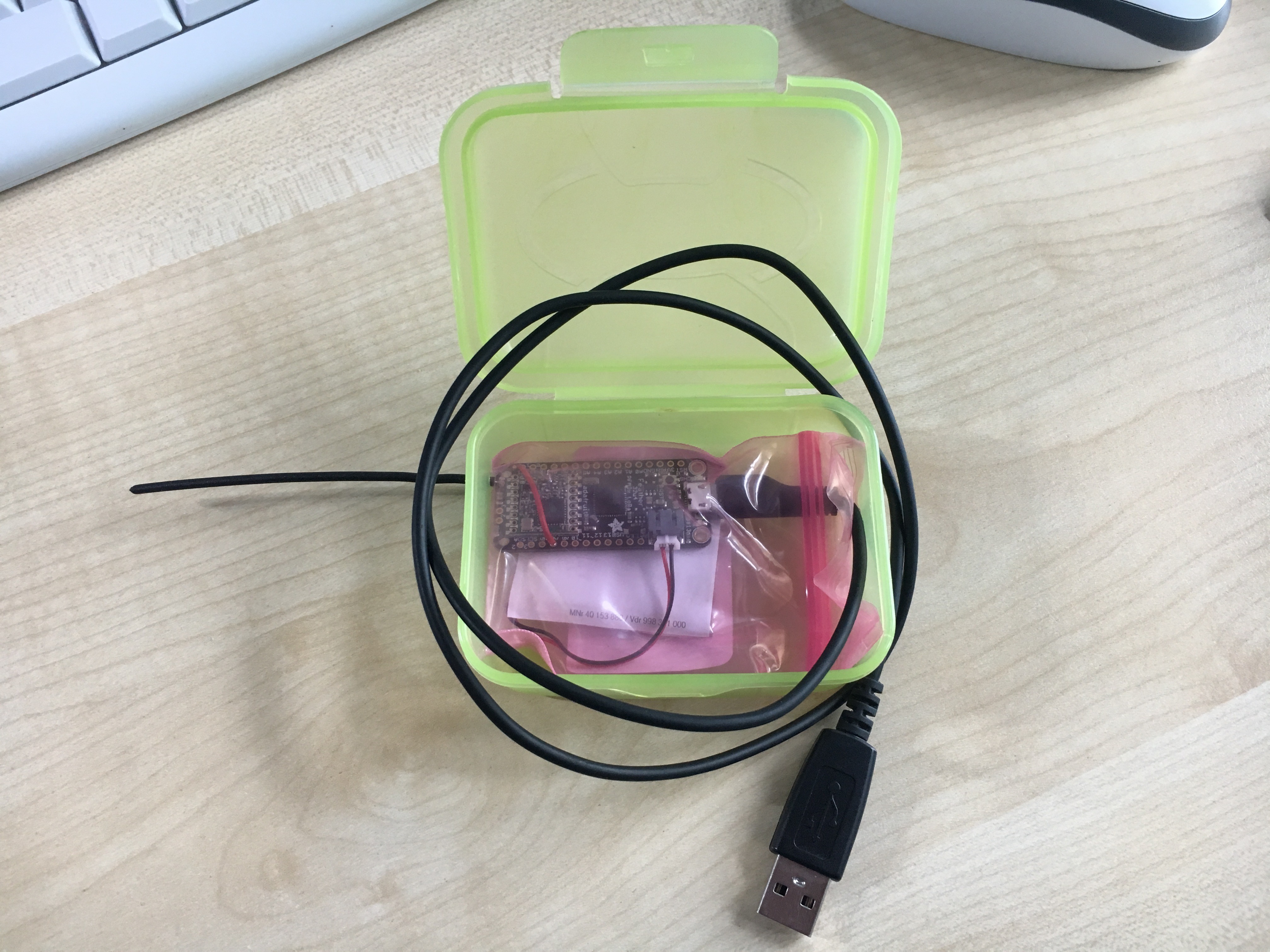 The box is a little bit big, but was at hand.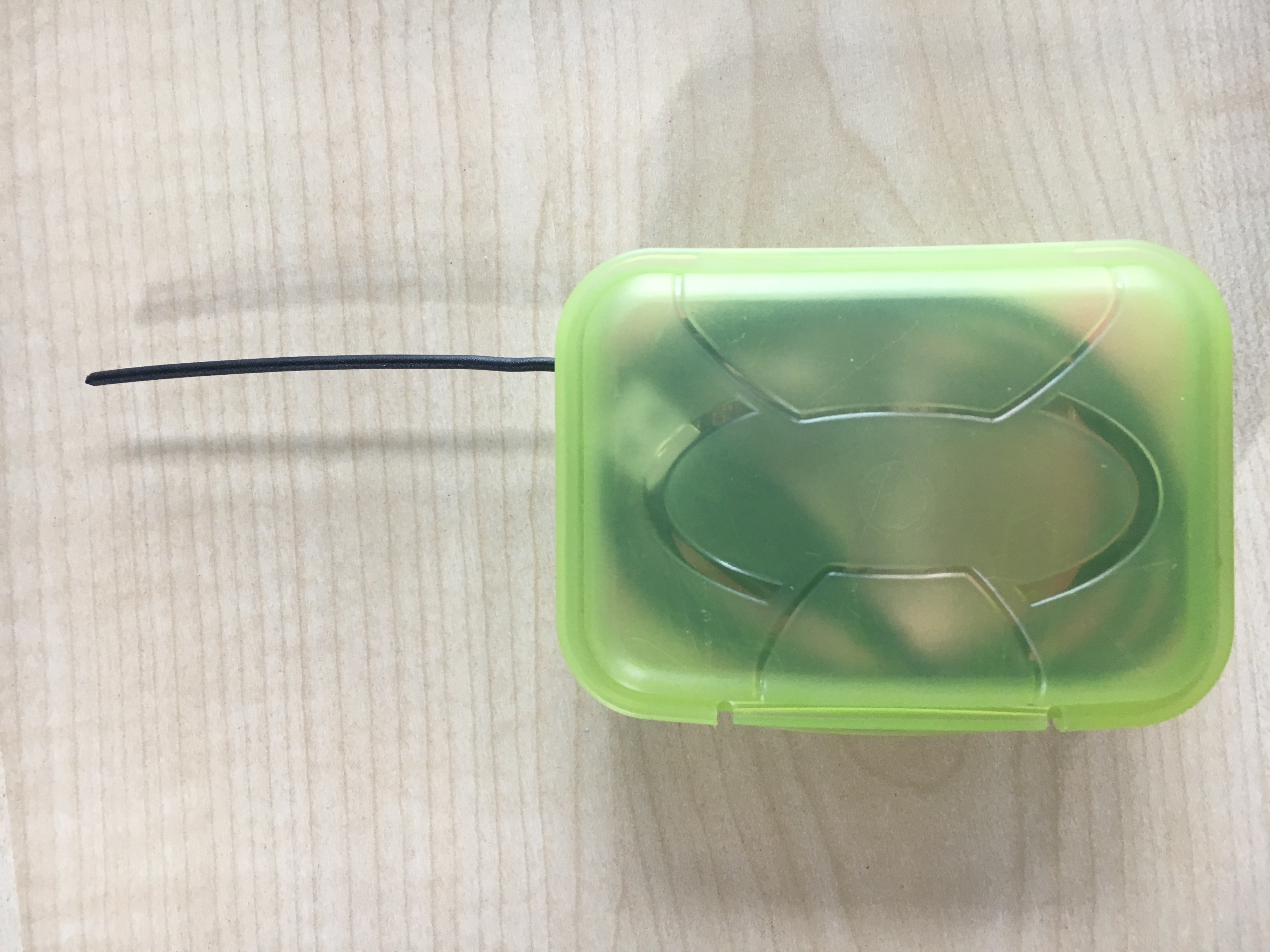 More in the Lab.