Hello there!
I was testing confirmed downlink messages over the TTN console. I configured my node (using RN2483) to reply automatically to those messages with an acknowledge message without payload.
I can see in the gateway traffic that such an acknowledge message is received, however, the console is not showing it. What's more disturbing is that the confirmed downlink is therefore send again and again and again.
Has anyone experienced something like this before?
This is the console view: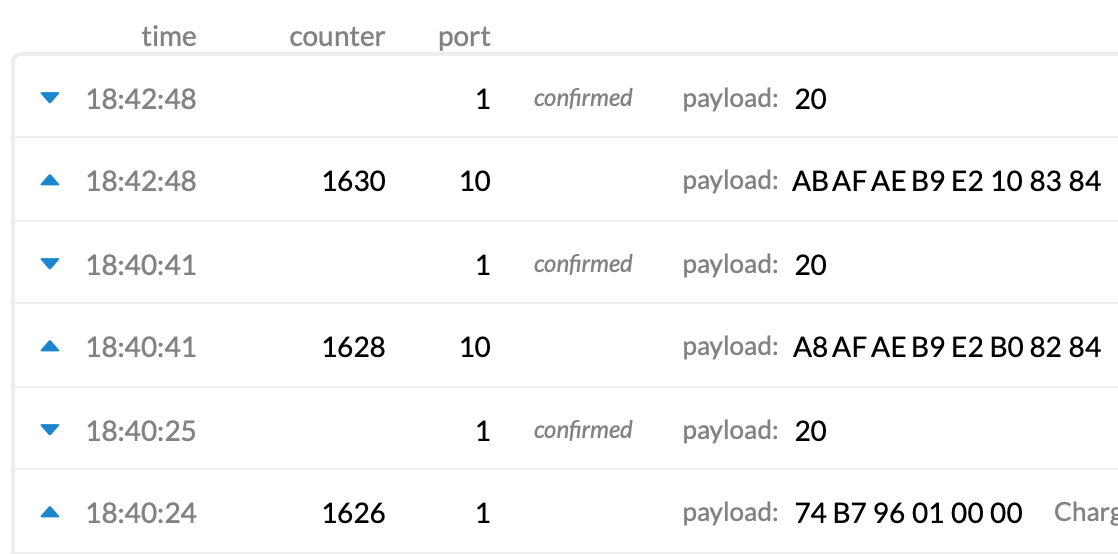 And this is the gateway traffic view (Counter No 1629 being an empty uplink message with ack flag set to true, as the packet decoder says)