Thanks @Jeff-UK, I hope so
been copying them out of a spreadsheet from the manufacture.
Yes I did see some join requests a few days ago the devices EUI on the gateway console interface.
I am contacting the manufacture to confirm if its ABP or OTAA by default.
I have just changed it to ABP again to see if I get anything as below and managed to manually set everything I could including the DevAddr to match details from the manufacture but no data yet.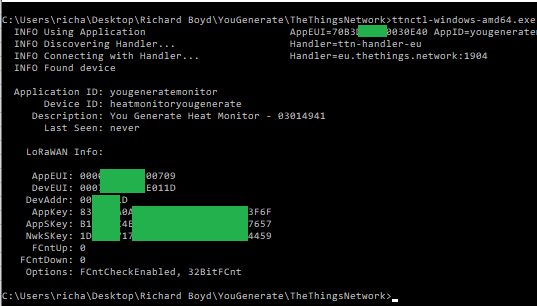 Going to try and force the heat meter to send another request and see what happens.
Thanks,
Ricard.