I tried to connect my SX1276 (RFM95 compatible) LoRa module to THE THINGS NETWORK using OTAA activation method. I downloaded MCCI LORAWAN LMIC Library (version 2.3.2). The LoRa module was connected to arduino UNO. The APPEUI AND DEVEUI were written into the code in little endian mode and the APPKEY in big endian mode. European frequency was set in the " lmic_project_config.h " file. Since I am using adruino UNO , I disabled ping and beacons . Otherwise it could not be stored in adruino UNO flash memory as mentioned in "Mobilefish Lorawan tutorials" . No other changes were made in the code.


I have attached the code along with the output in the serial monitor. I could not connect to TTN. The message 'EV_TXSTART' appears in the serial monitor. We waited for 40 minutes. Only this message appears in the serial monitor.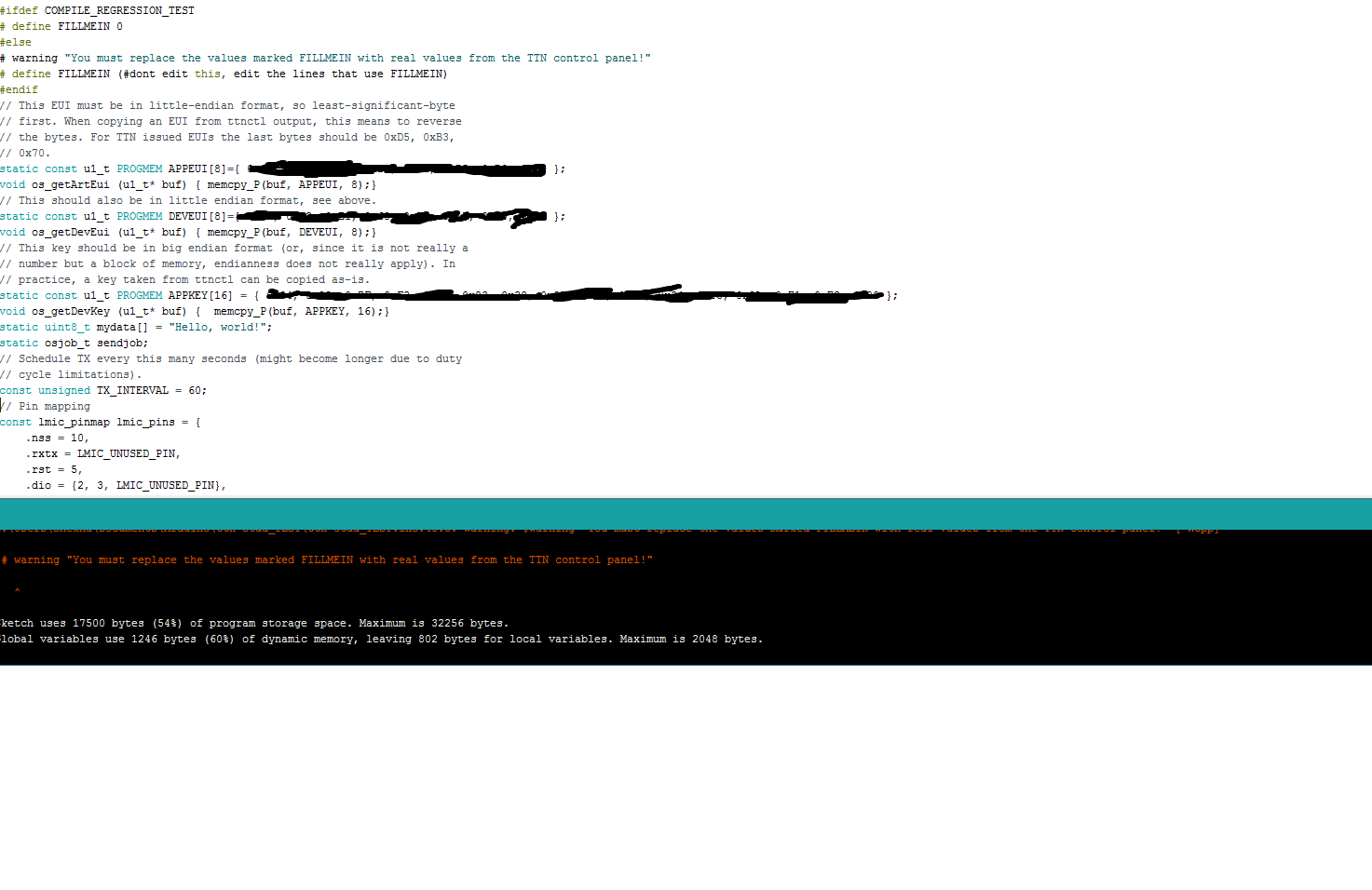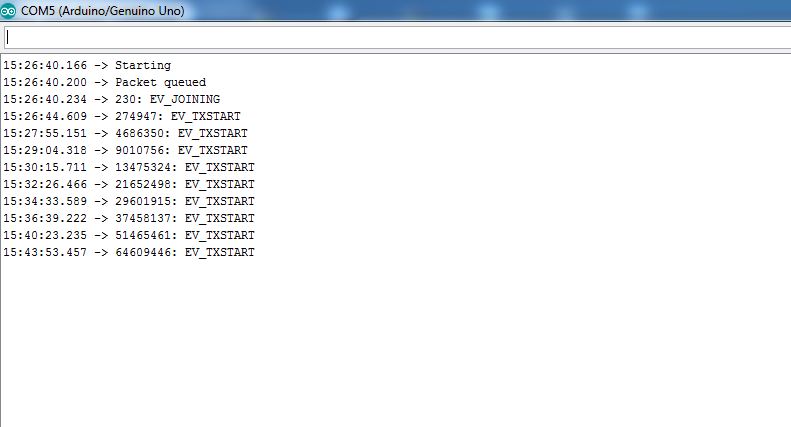 The output appearing in the serial monitor has been attached herewith. What could be the possible reason for not getting connected to TTN? Please reply.