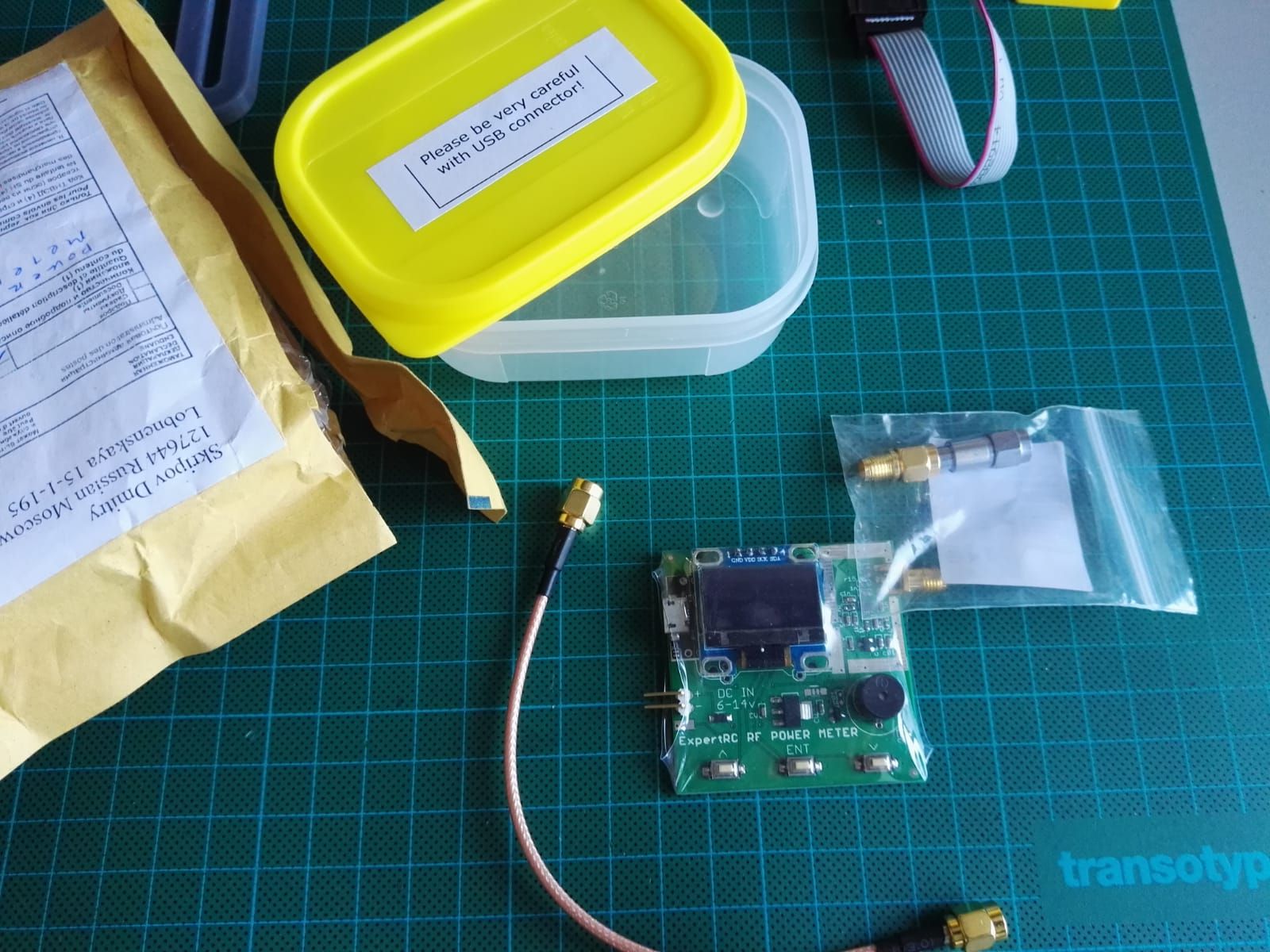 Recently I received this Expert RF Powermeter from Russia.
The device was sealed in shrink foil and send in a plastic container together with 2 attenuators and a pigtail cable.
You can use this tool to check if nodes are transmitting and to obtain an indication of the transmission power of these nodes.
The RF Powermeter has different, fixed measuring frequencies and it is possible to view the transmission signal in what's called the "Fill Mode". In addition, other measurement settings are also possible (see specs in link below)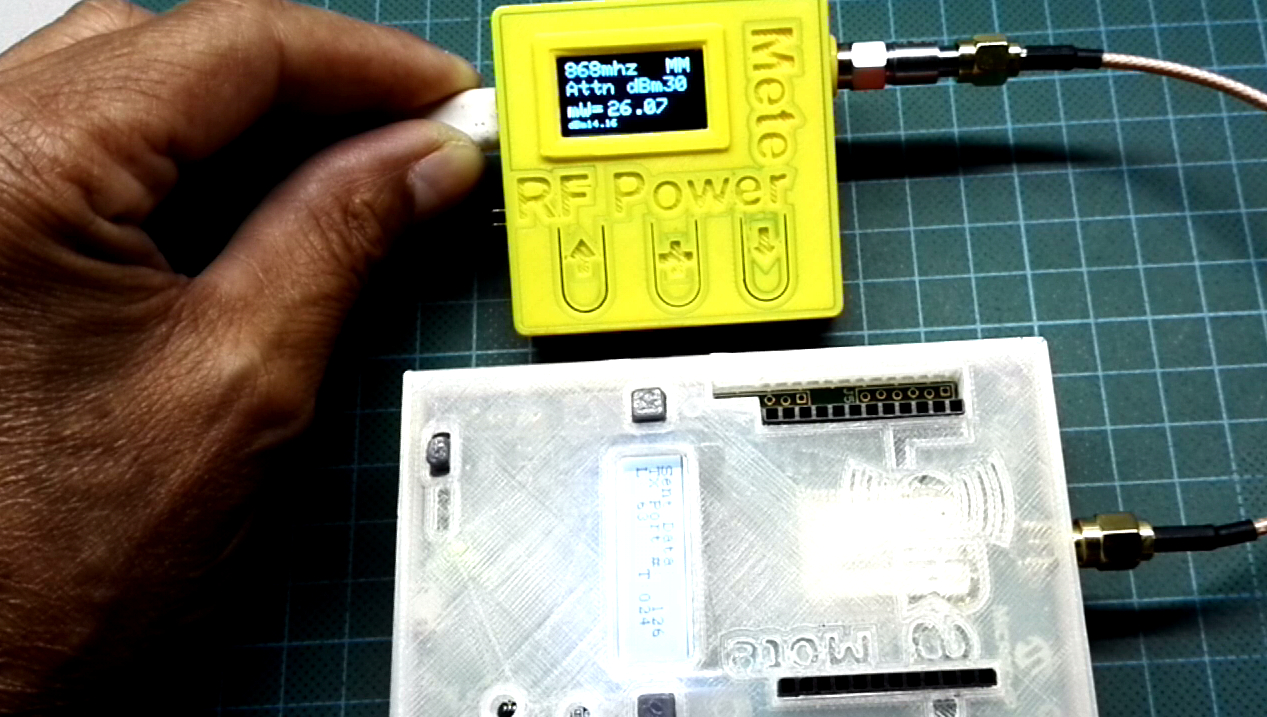 Power output RN2483 (Microchip mote)
You can switch the readout in mW or dBm. Unfortunately, the value in the display is only visible for a short period of time during the transmission, so during the measurement you should pay attention and watch the screen.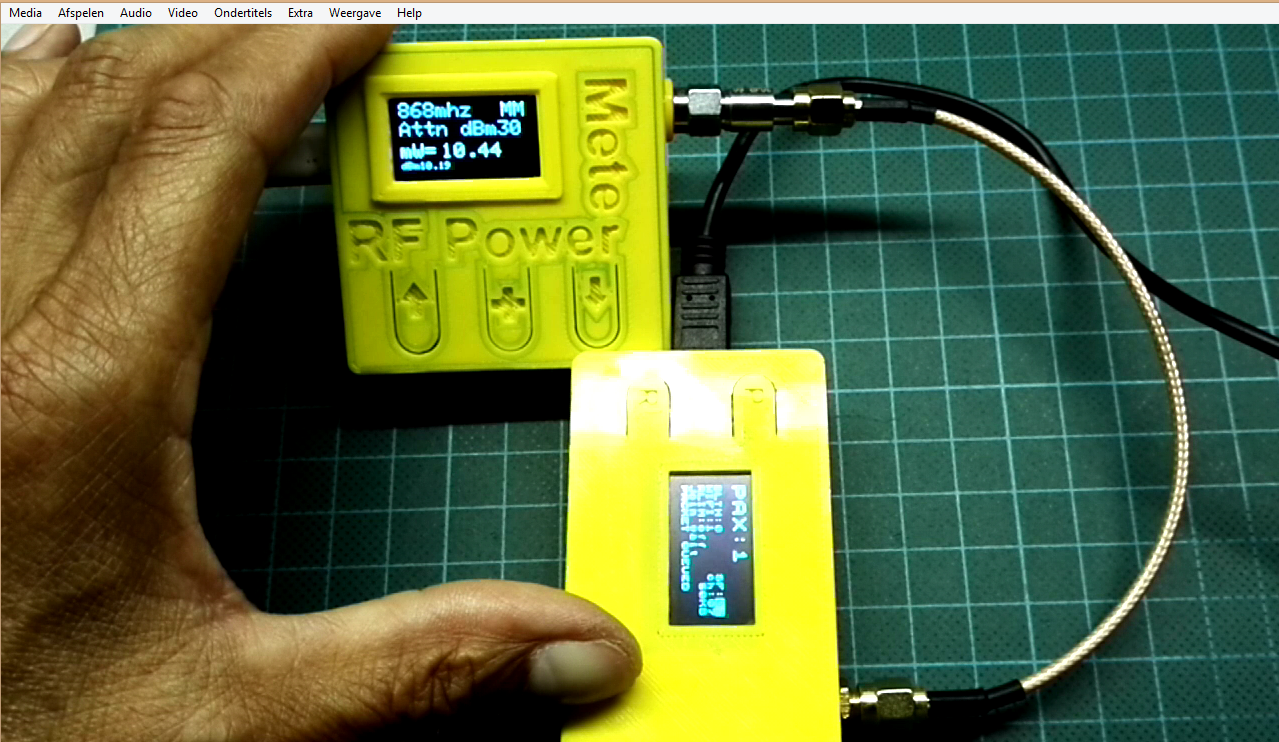 Power output ESP32 Heltec node
10dBm?? I have measured several Paxcounters … some came to 8 mW.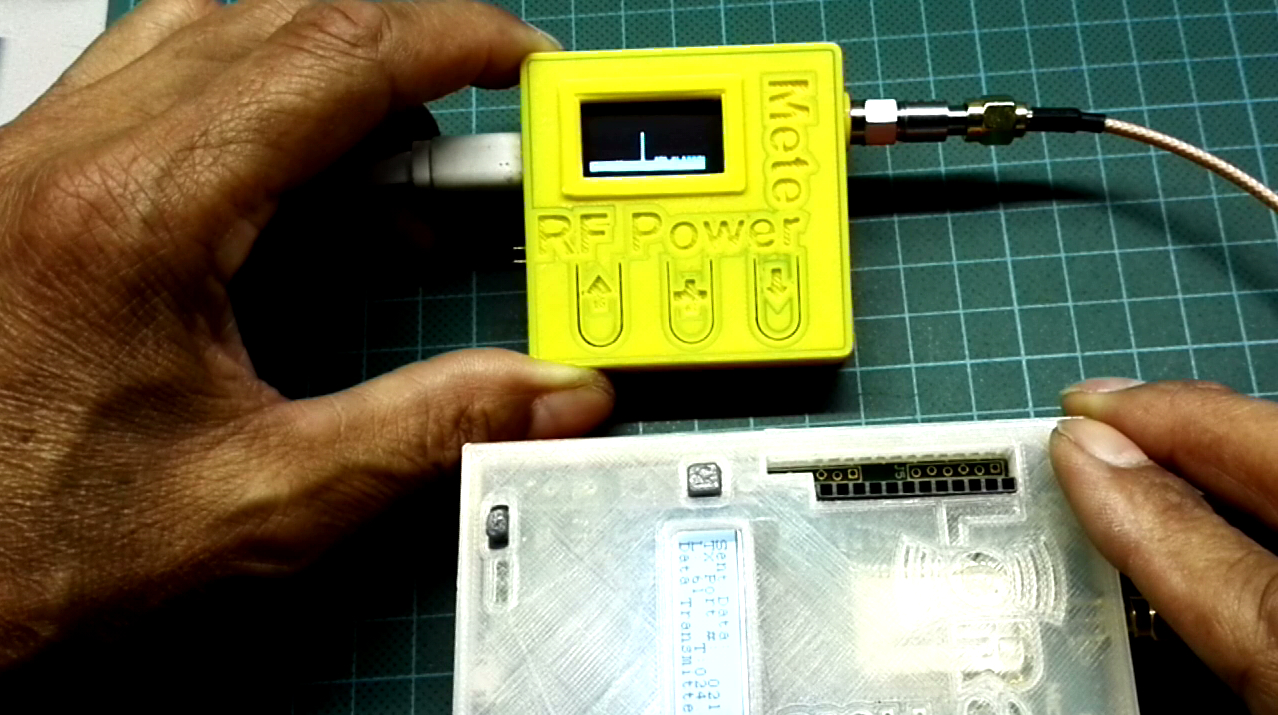 Fill Mode measurement DR5 SF7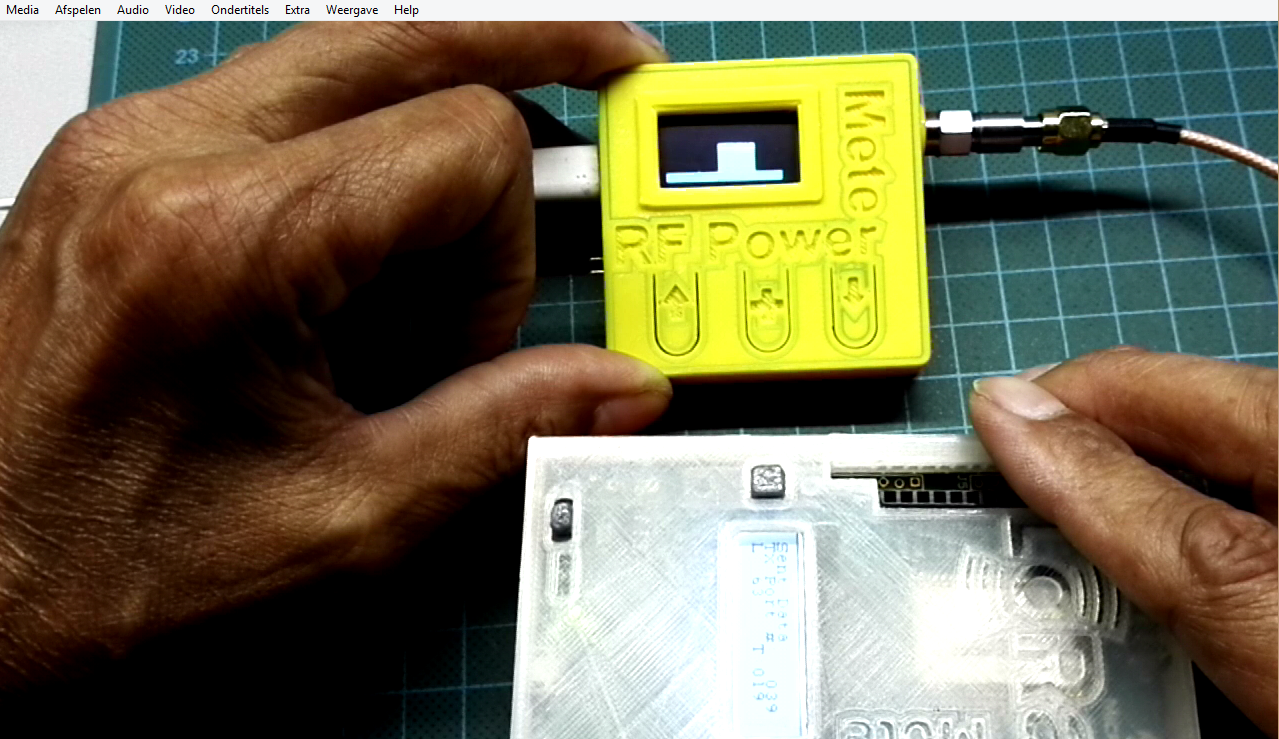 Fill Mode measurement DR0 SF12