Got this week, not the smallest one, but it runs fine on battery.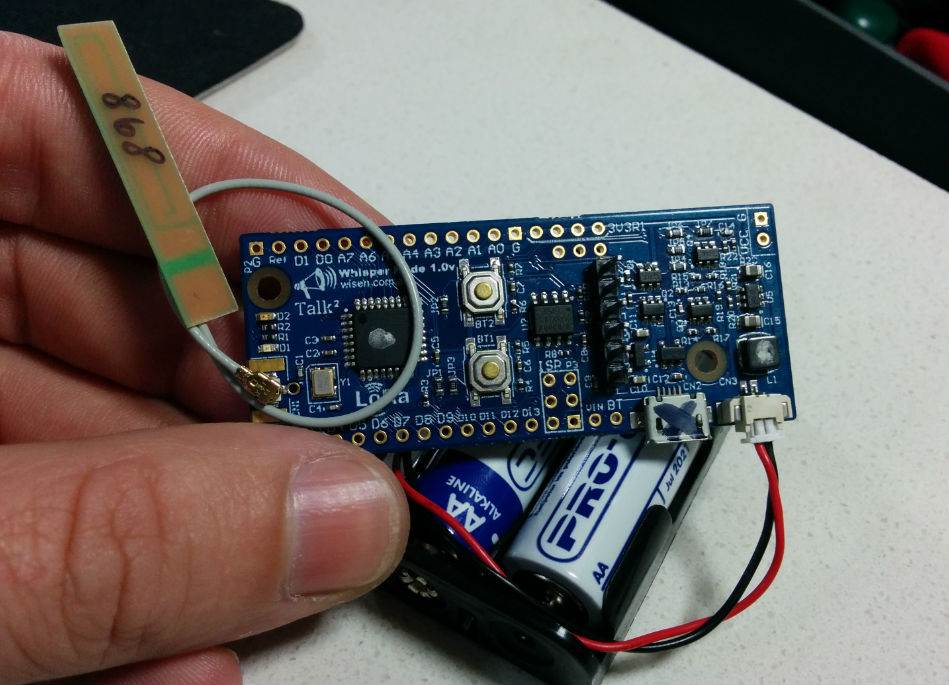 Whisper Node - https://wisen.com.au/store/products/whisper-node-lora/
I build this one a few months ago: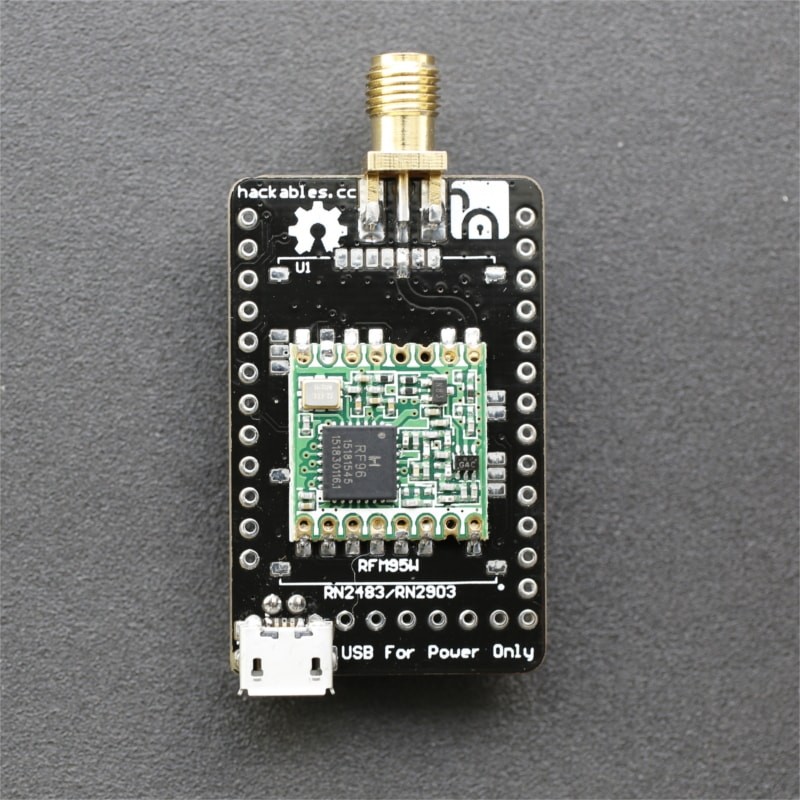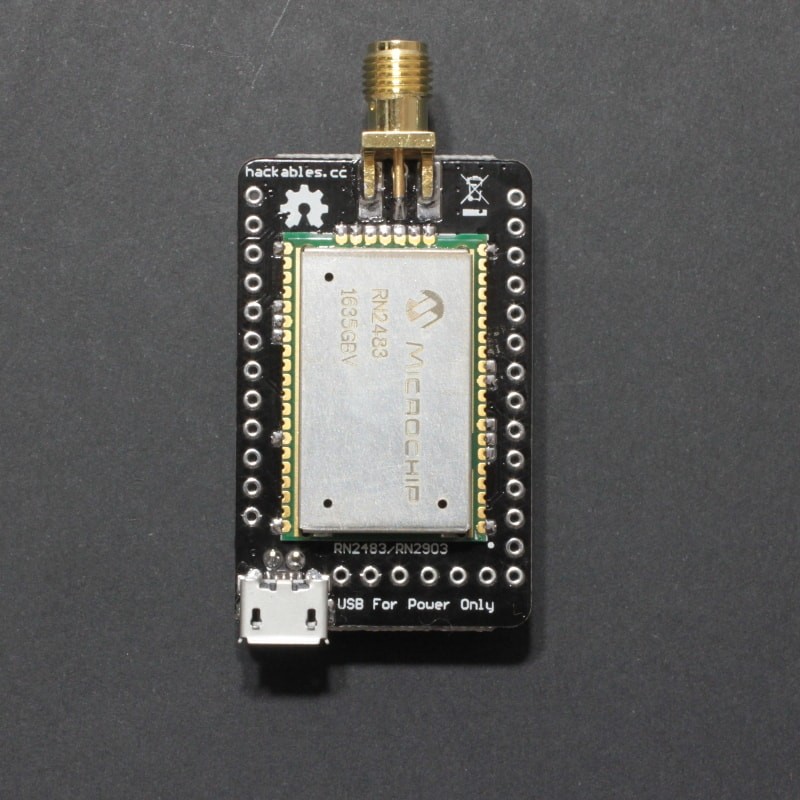 It is small and arduino compatible and also features a Lipo Battery chrger.
Great to see that posting project & pictures actually inspires people to make the IoT evolve. Great work!

A picture of my LoRaWAN project from last year with a more powerful microcontroller: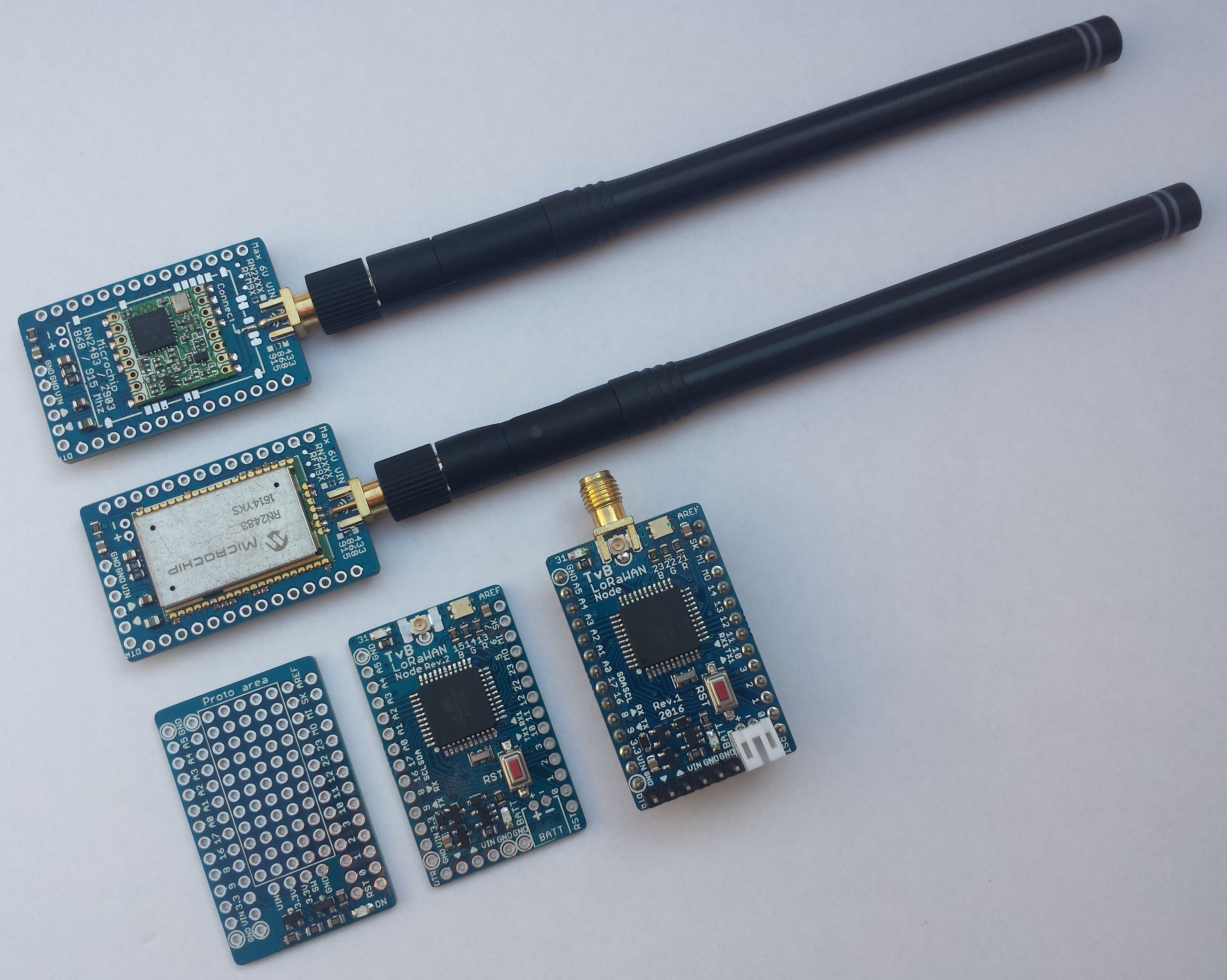 More info and specs here; the LoRaWAN Node's (hardware) are still available for those interested!

Hi @eTh0maz, in fact I've imported some of your great ideas in to my project. You really did a nice work.
Topic title updated from "Smallest expected node" to "Small LoRaWAN nodes".
New nano tracker build on RAK4200 LORA module from RAK.
Module size only 18x16 mm
Contain Telit SE868 GPS module with integrated patch antenna, barometer (BMP280/BME280), light sensor (OPT3001), accelerometer (MMA8652/MMA8653), additional 4 MBytes flash for save data and firmware updates.
Neat!..questions everyone will ask - where to get one, when, how much, design open source?..etc!

Come along way from this http://akb77.com/g/gps/lora-stx3-microtrackers/ (Posted long ago above!)
Now only some nanoTrackers for software development. Possible make batch. A very specific device. Mainly for observing wild animals. Try ask RAKWireless for production
Will you be open sourcing schematic / PCB?
Now are close - because for customer. Consulting about open source.
In principle, there is nothing complicated there.
The sensors are written. GPS is also named. RAK4200 from RAK.
May be RAK can make for sale or other.
I've RAK4200's, the rest of the parts are OK, just no enthusiasm for doing another PCB layout this month!
OK, If you go for "VERY SMALL" the RAK4200 seems perfect to me ( no experience with it yet ). But it's not cheaper as the Arduino Pro Mini/ESP32-WROOM + RFM95 ( 8.49 <-> 1.80 + 3.74 ). I am still very satisfied with my
Sandwich Concept


All resources are open and free, the world is my customer.
Some relatively small and battery power friendly development boards are
Heltec CubeCell HTCC-AB01
Size: 41.5 x 25 x 7.6 mm

Heltec CubeCell HTCC-AB02A
Includes SMA antenna connector and 1/2 AA battery holder for use with 14250 primary Lithium batteries (Lithium Thionyl Chloride, non-rechargeable)
Size: 56.6 x 24 x 21.5 mm
These are ARM Cortex based with SX1262 and work with the Arduino framework.
Maybe we have to setup a node/development board database with the primary properties (dimensions, supported functions, supported ide, power consumption, vendor/project link). I see passing very interesting possibilities. We (and novices) can learn a lot of all those possibilities for specific applications.
I build an Addon-board for the M5Stack Atom Matrix
Siize of Node is 24x24x24mm
USB-C Connector, I²C Connector, 24 RGB Leds
If you need more informations just drop me a message
Got some spare pcbs left
Including certifications (aka FCC and CE,…)
General comment … small nodes are fun but remember that monopole antennas will not work well.
A monopole is half of a dipole, and the theory works IF the monopole is mounted over an infinite ground-plane. If your node is smaller than INFINITE then it will be degraded.
Better to use a di-pole, which can be done by making the PCB ground a quarter wavelength (approx 8cm). Loop antennas are also good.
Are these available commercially? And if, from where?