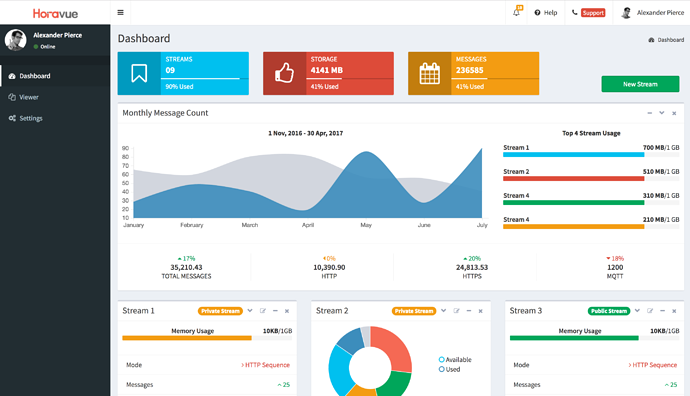 Horavue

LogFuze's Horavue is a cloud based IoT visualization software that allows you to store, view and analyze your IoT data, thus paving way for creating innovative solutions and provide analytics.
Features
Visualization
Horavue uploads the data to the cloud to get stored in the streams which can be instantly viewed and shared with anyone without loss. The information is visualized in such a way that the user is able to reason their data in their own customized way.
Analyze
With the use of our tools one can easily decipher the patterns and relationships in the data via statistical graphs, plots and infographics. Numerical data may also be encoded to visually communicate a quantitative message.
Analytics
Analytics can be provided by customizing the platform according to the user needs which ultimately asks for reactions from the user. Thus, providing an authority over the data to get maximum benefits and outputs out of analytics.