Hi
I had a ttnmapper enabled node mounted on the roof of my car when driving around in the south east of Sweden. At one time a couple of packages were picked up by a gateway nearby Gdansk in Poland 252km away!? Should this even be possible? My node was at sea level, and I assume that the gateway wasn´t airborne.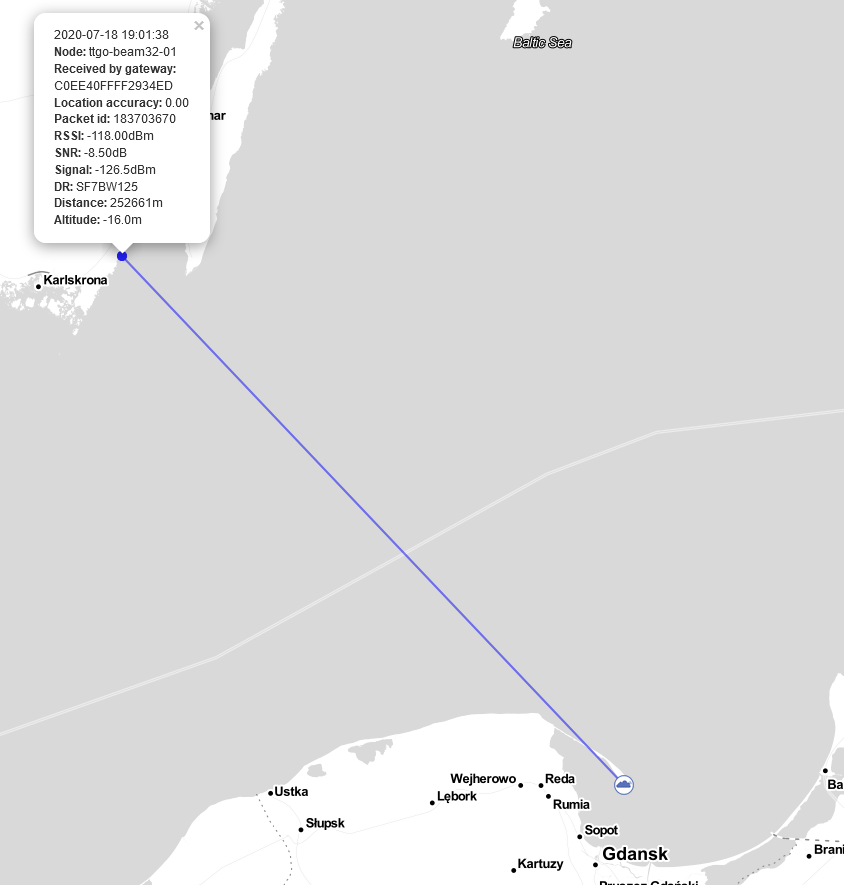 In addition to this, some packages were also picked up by a gateway in Simrishamn ( 132km away )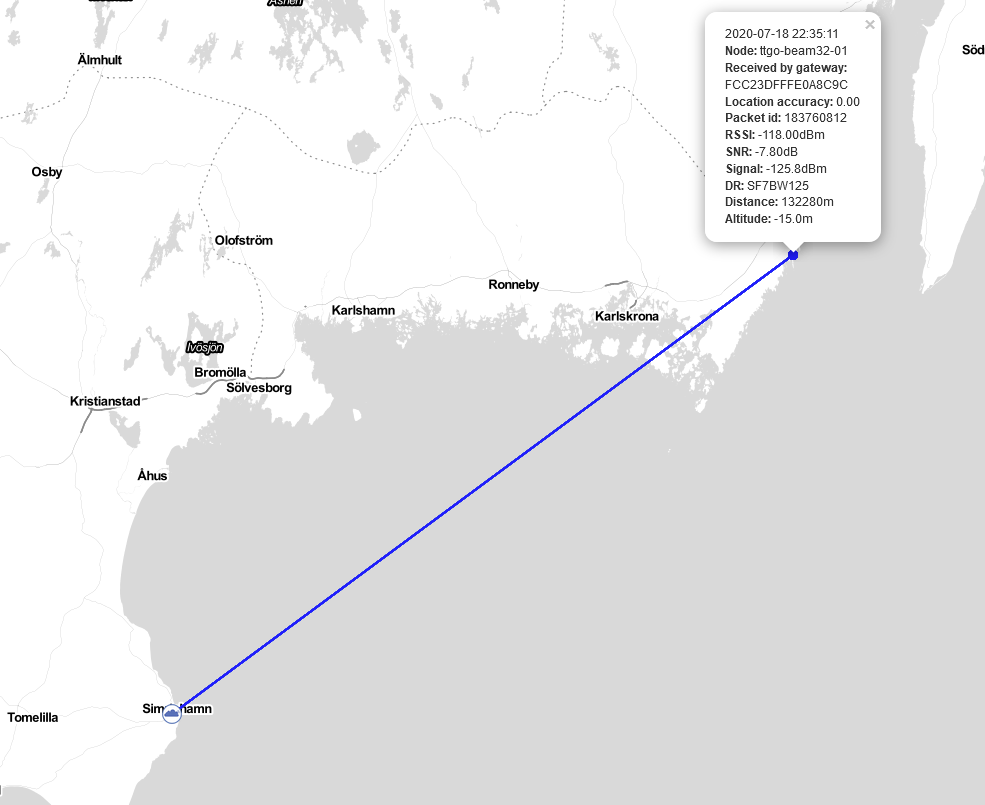 It only happened once, I tried to repeat it the next day without success.
Anyone seen this before? Any atmospheric phenomena or something that made this possible? Weather?