26 KM ? …

Very nice, I guess this is also helping a bit

?
Hi Batilan,
you solved of the riddle ;-).
As 868MHz is travelling almost line-of-sight, a slightly elevated gateway will cover most part of our flat 25km meteorite crater.
The J-Pole performed quite well. There are 20km points that are not elevated and some points were even logged out of small towns where no LOS is possible.
any chance of showing some pictures of your antenna build ?
No problem at all … but Rob65s design is much more what you like to see on photos.
My motto is: "RF current has no eyes - so antennas do not have to be pretty"
The "big copperpart" has nothing to say, I just cut the wire too short while tuning and had to add something to get it longer. The capton tape is just for fixing the spacing between the wires and has nothing to do with the function.
Using a right-angeled SMA connector and 5mm cable, it is ready to use for indoor experiments without having to care about mounting.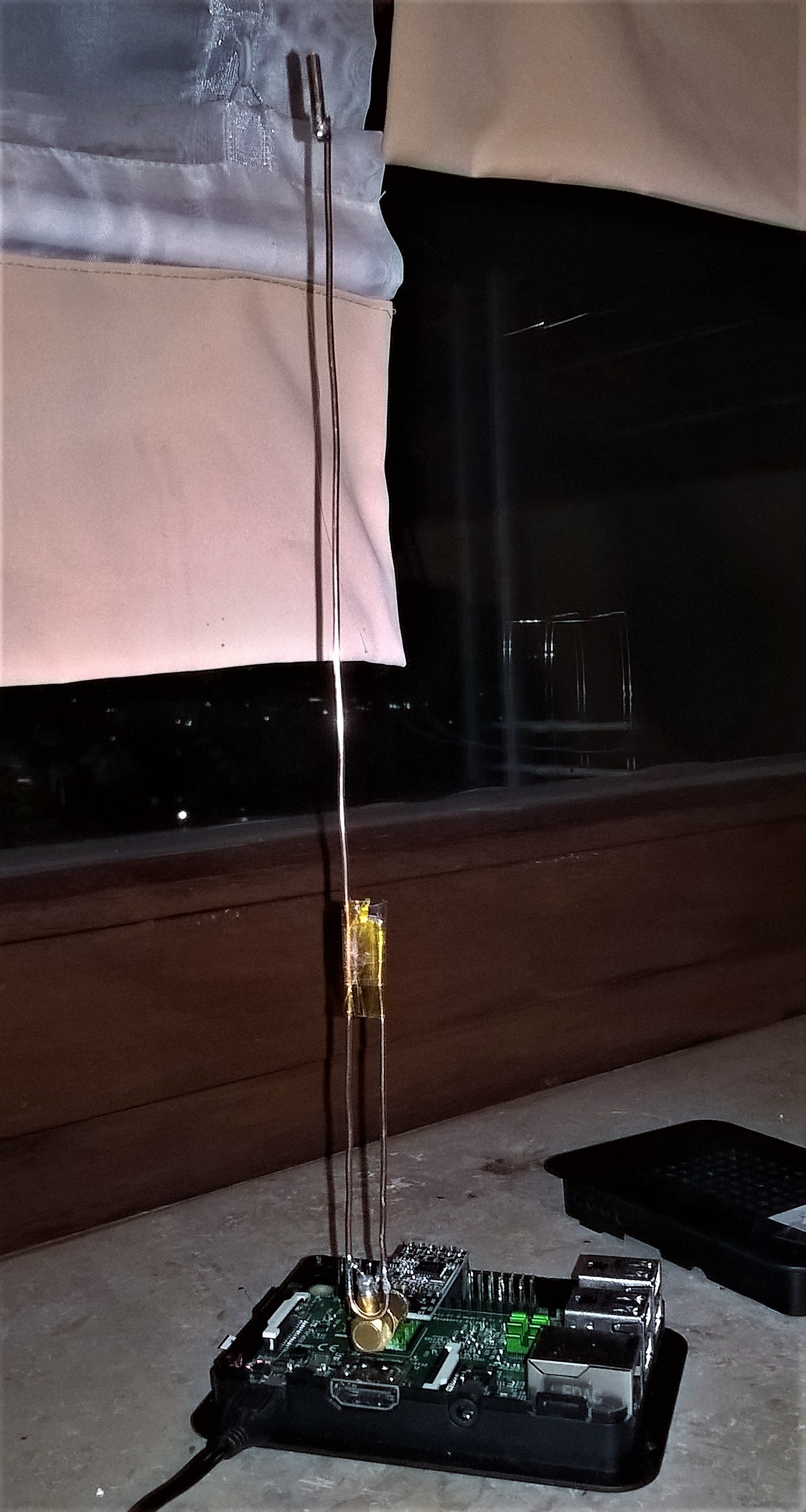 Nice to find some fellow hams here

At the time I found about LoRa I was fascinated by bringing together two hobbies of mine, ham and IoT. Having played extensively with JT65 in QRP and worked US and Brazil with only 5W and a 1m diameter magloop antenna I immediately jumped to the conclusion that LoRa and magloops can be best friends. Only to realize shortly after that this isn't going to happen because there's no way for a rougly 6kHz magloop bandwidth to accomodate a LoRaWAN's 125kHz channel. The 2.5kHz JT65 bandwidth fits just fine although tuning the antenna is a bitch


I'm currently looking to buy an outdoor antenna for my gateway but unfortunately the local market is pretty poor when it comes to 868MHz and most of them are unidrectional. I'd avoid purchasing one from abroad since I'm pretty worried that it may get damaged during transport. So I was wondering if I could use a 3/4λ antenna in 433MHz as a 1.5λ in 868MHz.
This is what I had in mind:
http://www.sirioantenne.it/en/products/uhf/cx-70-cm
More precisely CX 425 which is supposed to cover the 425-440MHz range. I know a thing or two about antennae, but I'd like to know if there are other things to be considered.
73s de YO9IYE
Hi and welcome.
there also this antenna topic.
Thanks a lot for that tip, very interesting topic.
Lex, did you build that cloverleaf antenna?
I am interested in circular polarization results as -unlike gateway antennas- nodes are often not positioned well for vertical polarization. Reinier (AI6CT, ex-PA3DJM)
Hi Reinier, haven't been busy with antennas lately… think you must look at the rc drones market for inspiration
I didn't made one for Lora but did some for the yearly ballon foxhunting which has a 23cm ATV transmitter in the payload.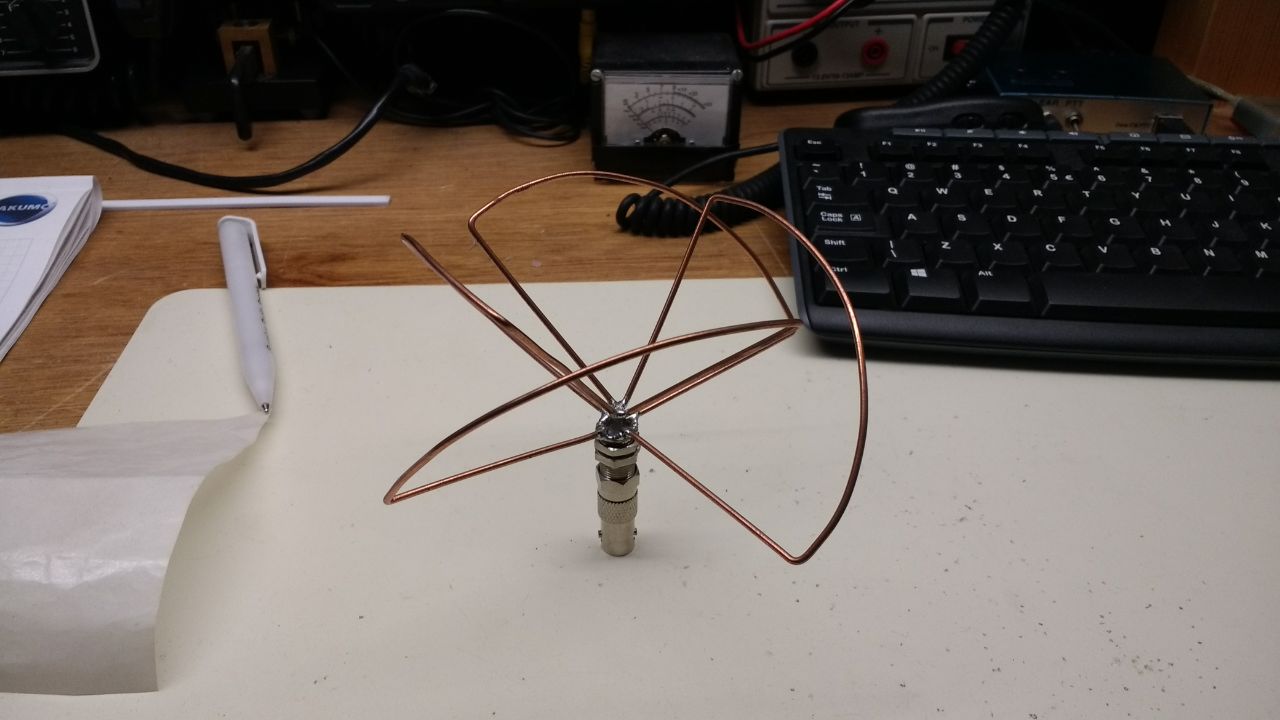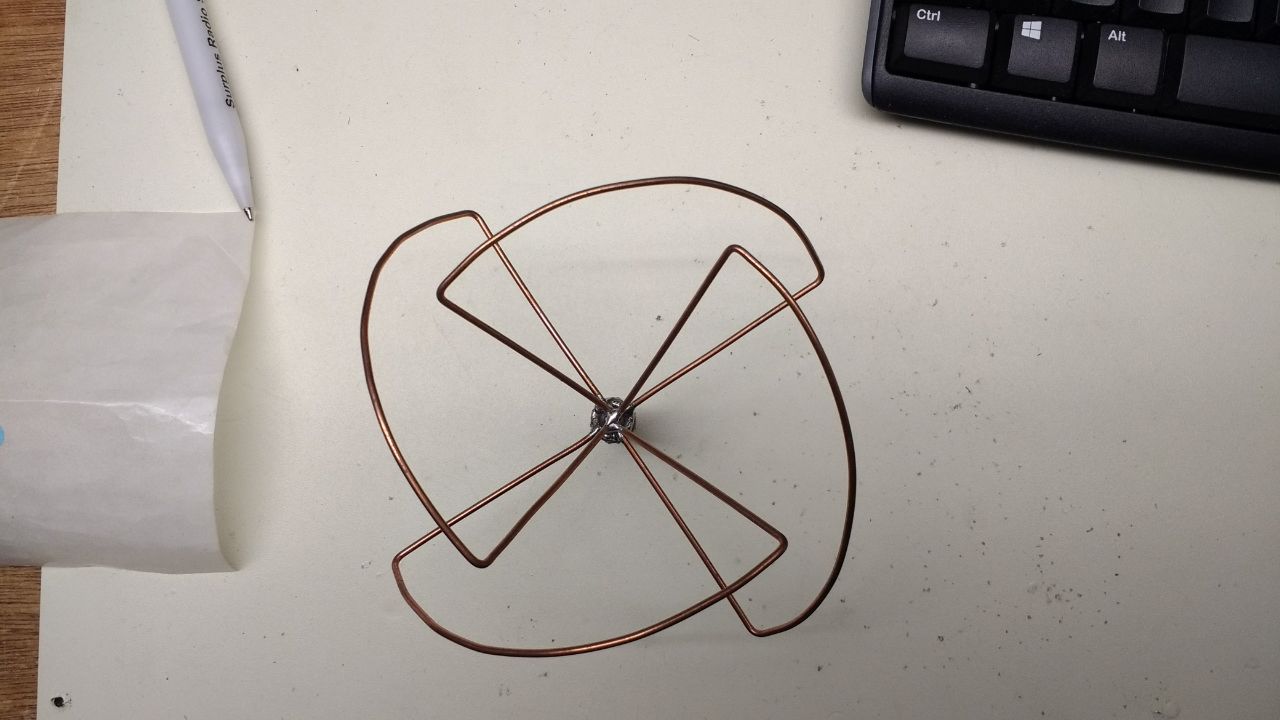 I still have plans for building one and to put it i a antenna comparison setup.
More info on : http://www.antenna-theory.com/antennas/cloverleaf.php and https://oscarliang.com/make-diy-cloverleaf-antenna/
The cloverleafs started life over in the RC forums, used mainly for video transmitters. Good for a transmitter antenna I thought, but not as a receiver ?
From what I read and hear is that the 3 lob has a better 50Ohm match and a more donut like radiation pattern like a ground plane. The 4 lob has better polarization characteristics (it's looking more up which is from good for a ground operator

). But that is second hand information for me. I haven't build a 3 and a 4 lob one for LoRa and compared them.
I have simulated the 4 lob version and it's showing a nice apple shape pattern.
The J-pole does not need a balun. It's asymmetric by design and by adjusting the feed point it is tunable at 50 ohm.
You could place a ferrite core around the feed line to prevent the antenna wire being a second ground rod, but I did not notice any big differences so I left this out.