I like to experiment with antennas and at my local Hamradio club (Veron/VRZA Twente) a fellow Ham, who loves the J-pole design, wondered if it was possible to make a j-pole antenna for for 868Mhz. So we calculated the design (with help of this calculator),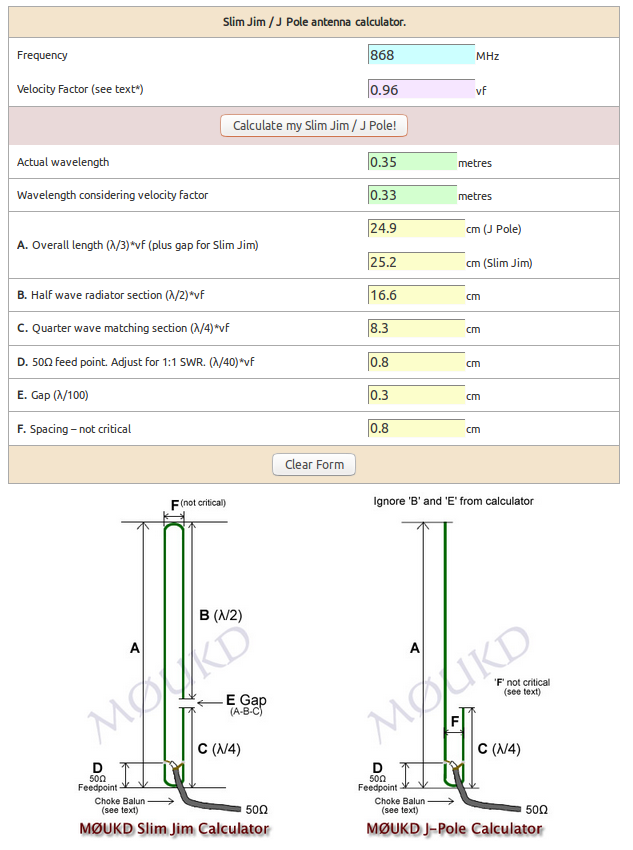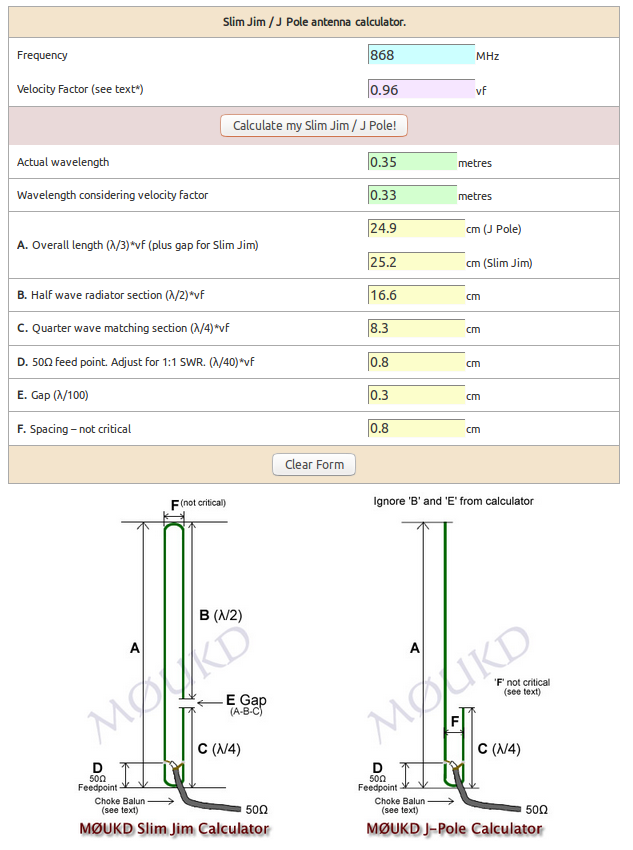 Materials used
aprx 50cm of 2mm diameter brass or copper wire
1 x BNC chassis part (no SMA of N was availible in the junk box)
Just a little bending and here are the results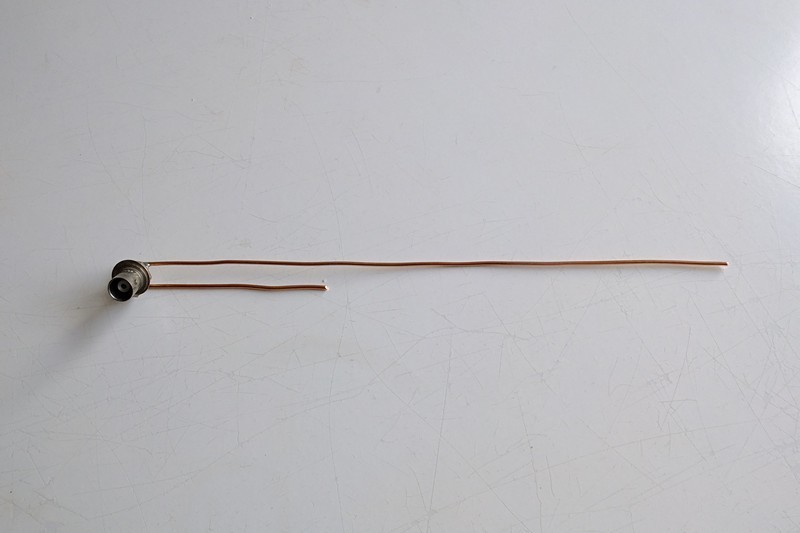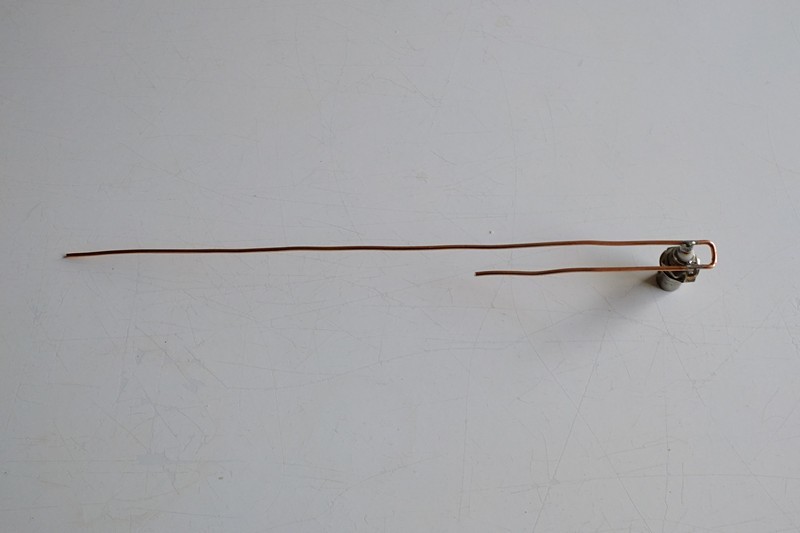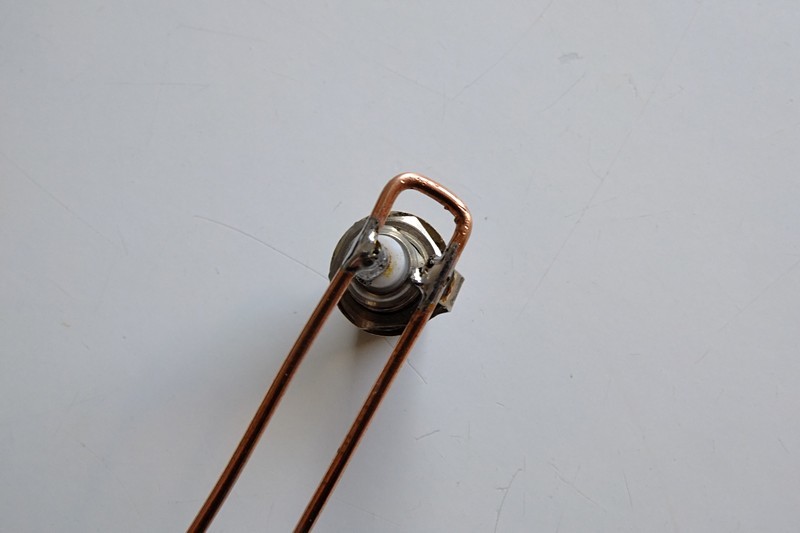 SWR measurment result
After the building we tested it with a RigExpert AA-600 (which when connected to the computer can work up to 1.4Ghz) from the fellow ham and the SWR dip was right on the 868Mhz.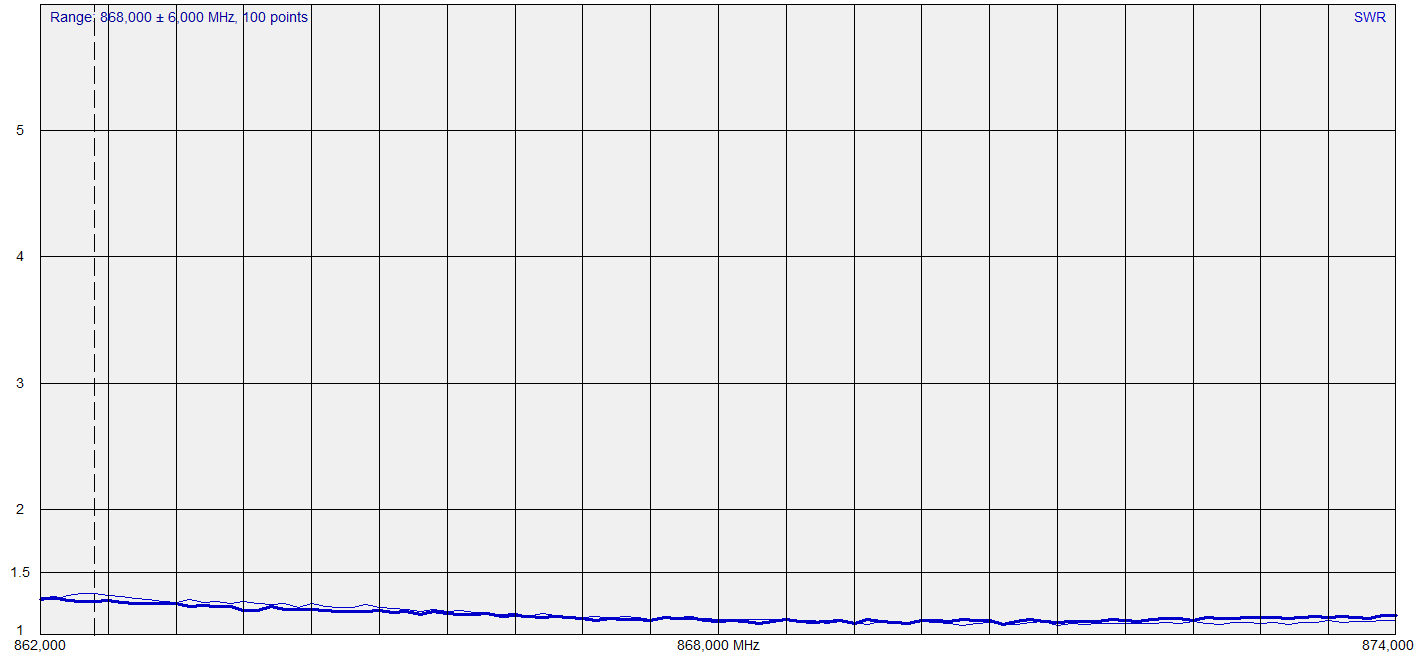 I have tested the antenne in the field and it's almost as good as the groundplane by default but its a nice antenna experiment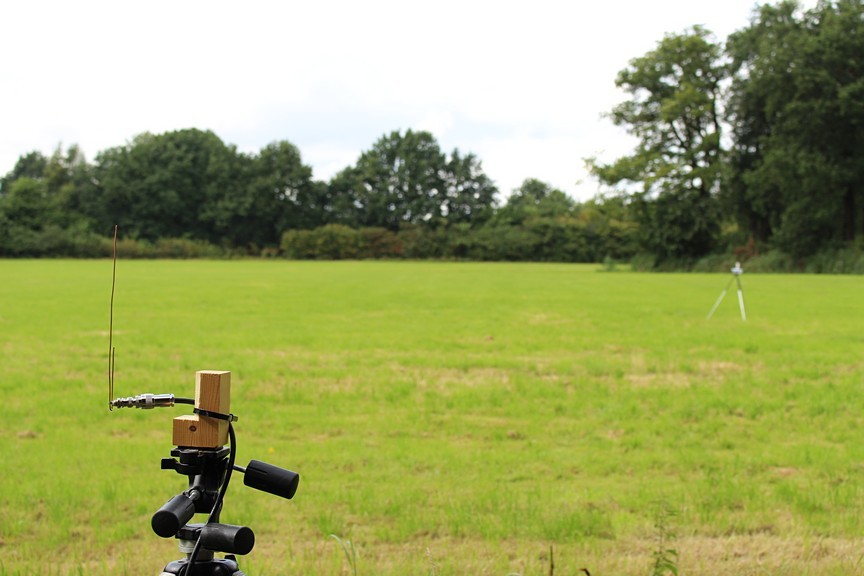 Simulation
Using the 4NEC2 software I have tried to simulated a 868Mhz J-Pole in freespace and on various heights above good ground.
For these simulations I used the 4NEC2 software which can be download here. Tutorials in 4 parts can be found here : part0, part1, part2. Another good tutorial set is this serie of 4 article publisched in QST : part1, part2, part3, part4 (but off-course you can also google for "NEC antenna tutorial pdf").
J-Pole in freespace
The NEC file : http://www.ph2lb.nl/blog/forum/images/lora/868_jpole.nec.txt for this simulation.
CM
CE
SY Height=0.25 'Height above ground in m
SY Lambda=0.33
SY Spacing=0.008
SY Feedpoint=0.008
SY Wire=0.002
GW 1 10 spacing 0 height+lambda/4 spacing 0 height+feedpoint Wire
GW 2 5 spacing 0 height+feedpoint spacing 0 height Wire
GW 3 5 spacing 0 height 0 0 height Wire
GW 4 5 0 0 height 0 0 height+feedpoint Wire
GW 5 25 0 0 height+feedpoint 0 0 height+3/4*lambda-feedpoint Wire
GW 6 5 0 0 height+feedpoint spacing 0 height+feedpoint Wire 'Feedpoint
GE 0
GN -1
EK
EX 6 6 3 0 1.000000 0 0
FR 0 10 0 0 868 0.1
RP 0 91 120 1001 0.000 0.000 2.000 3.000 5.000E+03
EN
The NEC file has 5 variables :
Height : variable (in meters)
Lambda : full wave length
Spacing : space between 3/4 and 1/4 lambda wire
Feedpoint : connection point
Wire : wire radius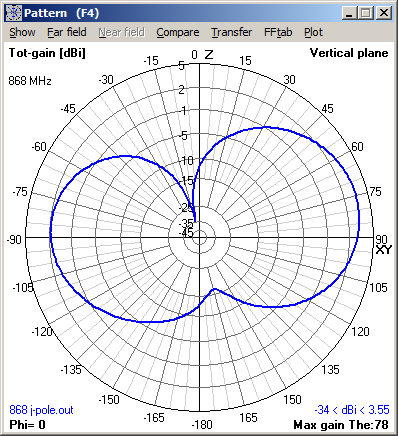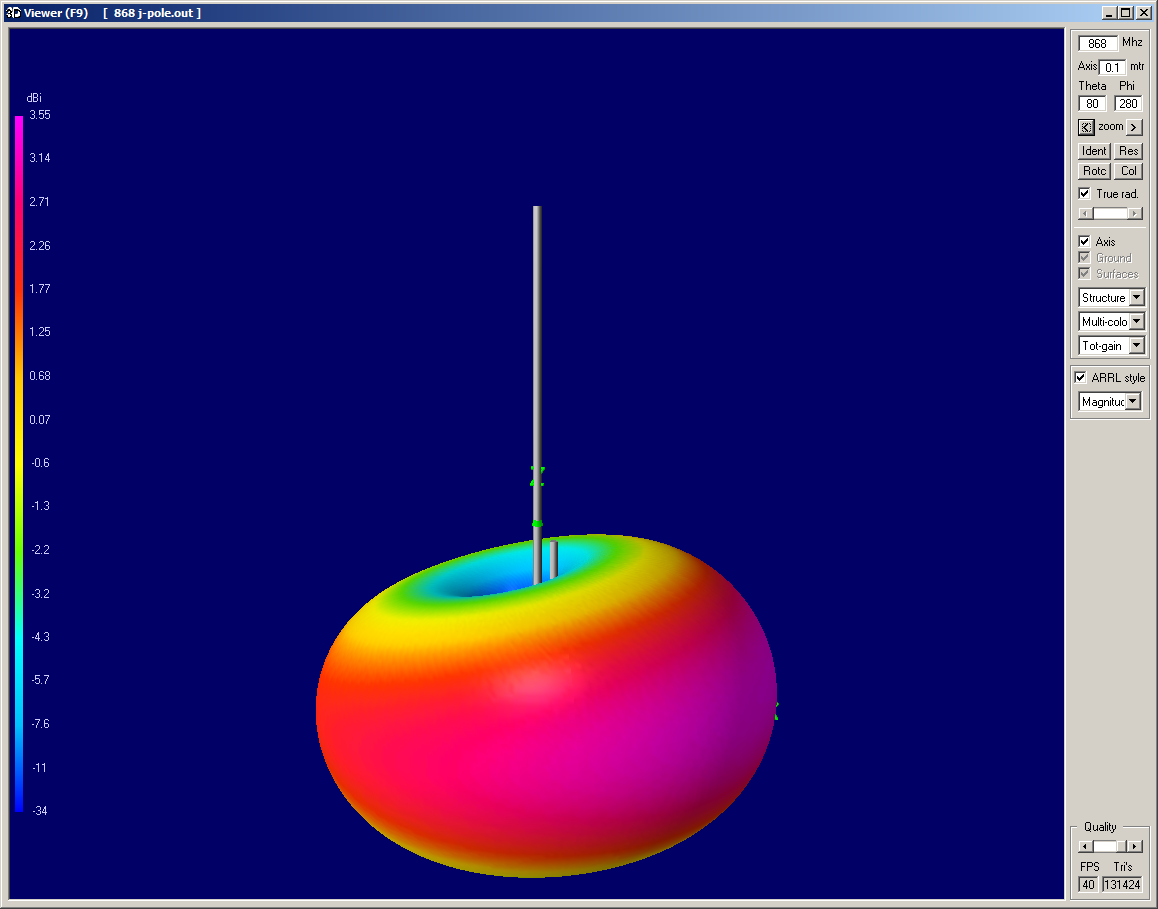 Now some simulations above realground (average).
J-Pole 0.25 m above realground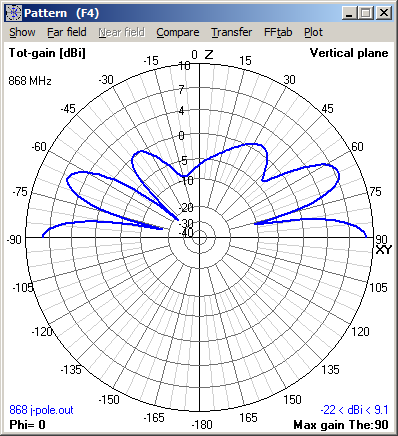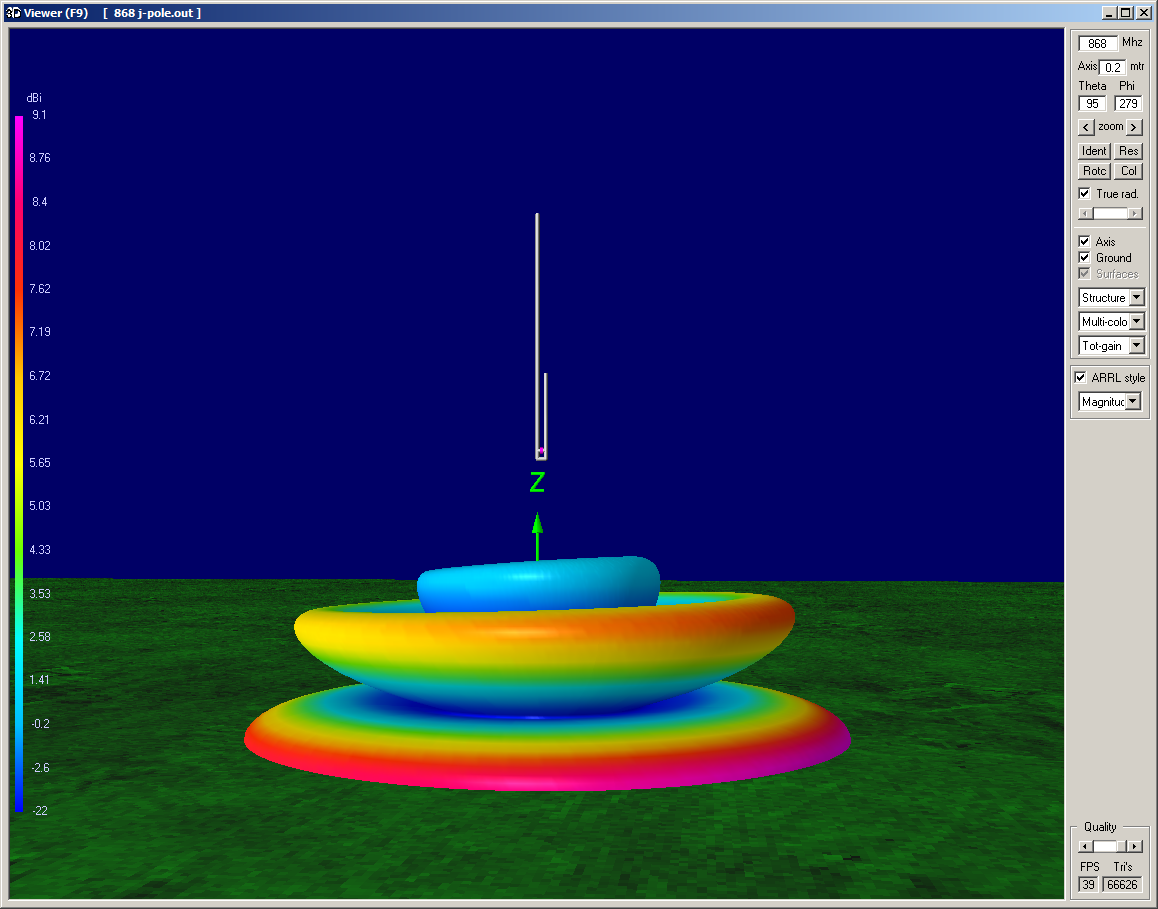 J-Pole 0.5 m above realground