Dear all,
My name is Fadi and I recently graduated from Technical University of Denmark.
My thesis was about building a fully functioning Off-the-Grid LoRaWAN Gateway with mobile backhaul, that can last 365days in Denmark without any downtime. I believe I have managed to do so. As it looks right now, I am starting a company to build and install my gateway for municipalities in Denmark. They will not be able to buy the product but rather rent the network that I am going to build, specifically in rural areas. What I am looking for is people with experience using and testing gateways to help validate the usability of my MVP and to give some feedback about how to improve the product. The only criteria that I have is that you actually want to use it for something that solves a problem for you that otherwise can not be solved with traditional wired gateways.
Our MVP Gateway includes:
A 50W solar panel
A 100Ah Battery,
An antenna
An electronics box.
Inside the electronics box there is:
A MPPTcharge controller
A Raspberry Pi Zero W
Waveshare sx1303 LoRa concentrator
SIM7080G Modem
TTGO T-Beam for power measurement and to transmit the data back via LoRaWAN
And a bunch of tested code used to reduce the power consumption without compromise functionality.
Currently, I do not believe that there is anything in the market that is equal or lower in power consumption compared to my gateway (maybe I am wrong?). The average power consumption is 1.2W, with peak power of 1.9W. I do believe with the next planned version we can go down to an average power consumption of 0.8W, but I am not 100% sure yet.
Below is a picture of one installed in a municipality in Denmark: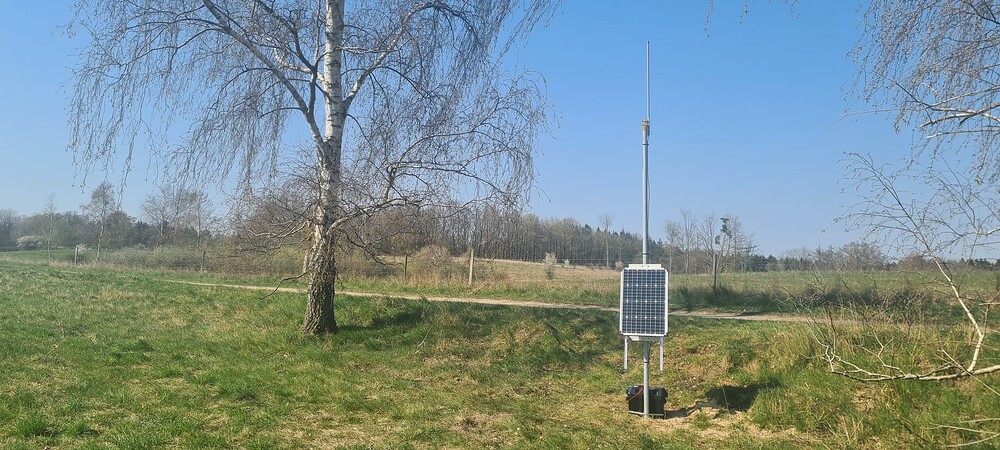 I hope someone would be interested in testing the product with me.
You can ask me any question about the product or any other questions.
Thank You.
Kind Regards,
Fadi Bunni - SenArch