Hi,
I have been looking around and while there are similar posts to be found I haven't seen anything that helps.
I have an Arduino Uno connected to an RFM95. This is then talking to TTN via a Laird RG186. This is my first time doing this and I have been following a tutorial I found on at Mobilefish here: tutorial
It works…once as far as I can tell. I found something that said try the newer library for a different issue. I had a go with it but the newer library takes up too much RAM.
Is it possible to get some help as to why my node is sending 'Hello World' once please?
This is the modified config.h:
config-h.txt (3.5 KB)
This is the modified ttn-abp-example:
ttn-abp.txt (8.9 KB)
This is an example from the serial output:
Serial-output.txt (860 Bytes)
This is a snip of the ttn console showing it received some data ('hello world' twice'??):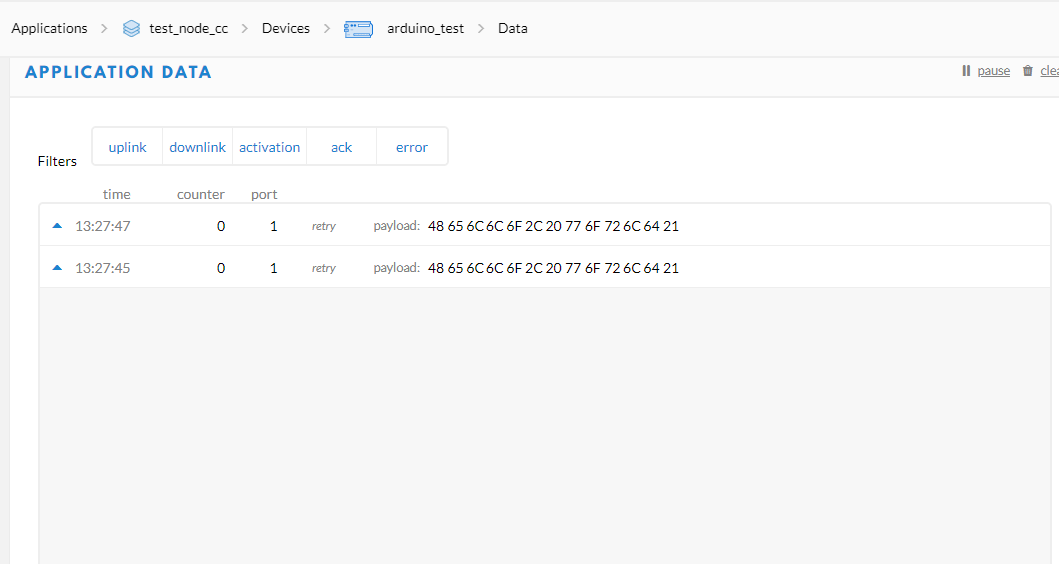 Any help is greatly appreciated. Thanks.