Good evening, My name is Medad from the Imperial College Space Society. Wehave just launched a party balloon with a LoRa radio + GPS + battery on board from London, UK. It is registered on The Things Network. More importantly, the winds predictions show that it will fly directly over Amsterdam, where one of the biggest TTN conference is happening. You can track the balloon's flight here on Habhub.com. There is more. The tracker will be sending down a special message every once in a while. So if you want to know what that is, you will need to add this tracker to your TTN console. I am not sure if is a good idea to publish the access keys here so get in touch with me and I will send it to you.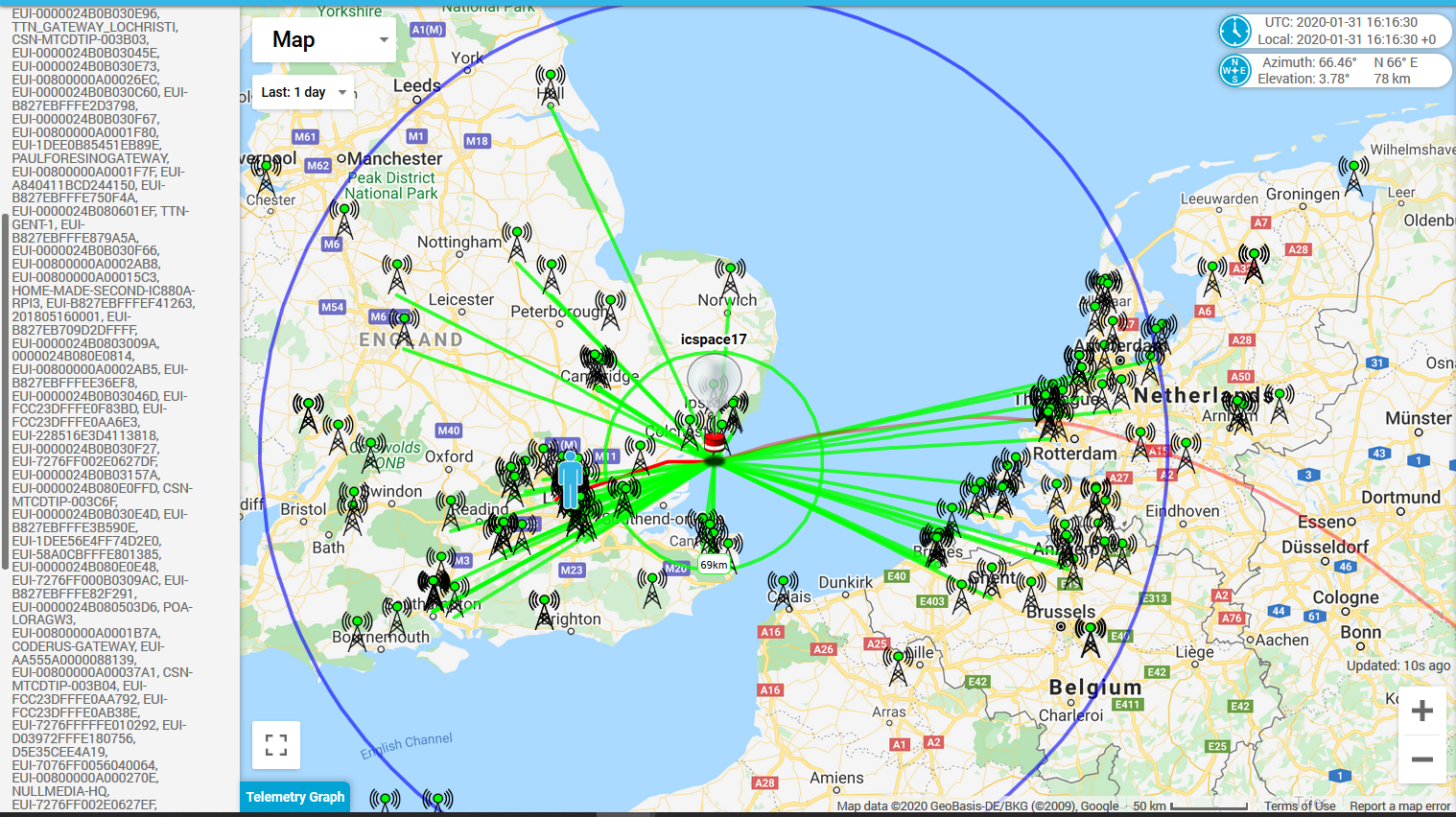 My email is : mailto@medadnewman.co.uk
It is expected to reach Amsterdam by 6pm local time.
Thank you,
Medad