Hi TTN friends!
I'm new on this community and I have big plans


I'm from Germany, technic freak and like DIY stuff.
I'm planning to build a house for my family (end of 2022) and planning to install a indoor LoRaWAN gateway with an outdoor antenna on the roof.
And this is the point where I need help.
It will be two family house with photovoltaic modules on the roof. The house will be build in N-S direction (with about 5° CW rotation) with a W-E roof.
Between any things (PV, antenna and so on) on the roof on my side (south part) and my neighbors house should be at least 1.25m. (fire safety regulations)
I tried to make a plan (view from the sky), see attachment.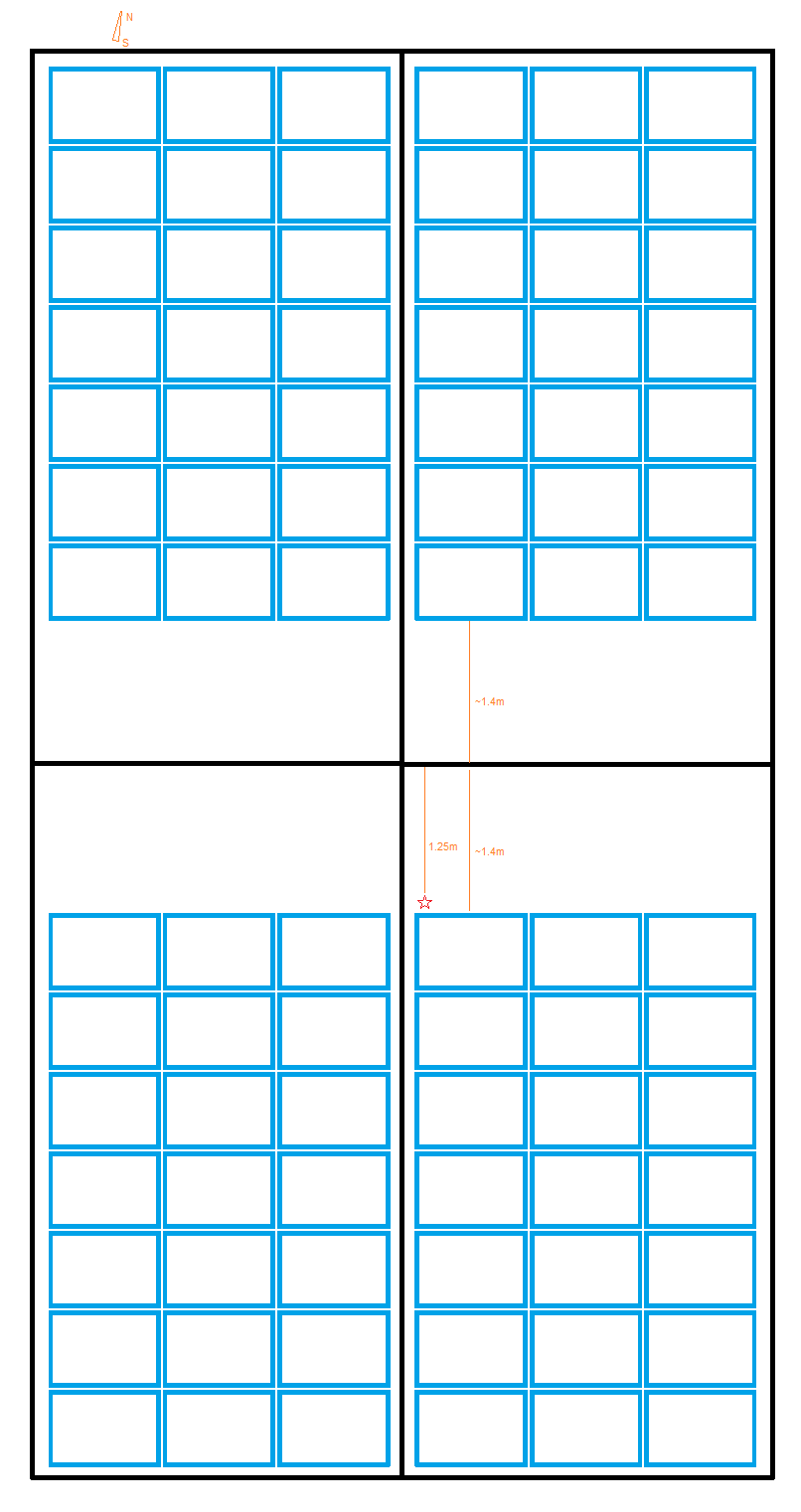 My plan is to place LoRa-antenna where the star is. Hight from ground will be about 8m. Nearly all houses in this area have similar height.
This antenna should not affect PV. The idea behind of such placement is to avoid shadow from antenna in summer in the morning (~5:00) on east side and not affect neighbors PV in winter at noon.
What do you think about it? Which antenna is the best but not expensive and not to high (may be around 50cm)?
Which gateway should I buy? I'm familiar with RasPi and Linux, but ready to use gateway will be better.
May be: RAK Wireless LoRa Micro Gateway WisGate edge Lite 2 RAK7268 ?
Is such kind of gateways future proof? (like V2 → V3 stack…) Or maybe RasPi with opensource SW is better? maybe RAK Wireless LoRa Disvover Kit 2 RAK2287-23?
Which one offers node blacklist function?
Should I wait until SX1303 becomes more common?
Gateway will be placed directly under the antenna inside the house (for easier maintenance). So I need under 1m antenna cable length.
Any other suggestions or ideas?