Dear TTN Community
I am trying to do my first steps with TTN. I want to start with a Elsys CO2 Sensor which I want to connect to the network. Unfortunatly I can not realize a connection.

I have checked coverage in Hamburg and my place.
I followed the instruction https://www.thethingsnetwork.org/docs/devices/ for OTTA activation
I checked DEVEUI APPEUI and Key several times.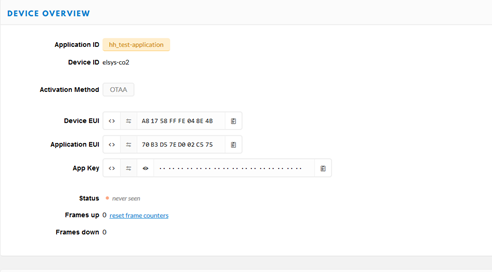 But the sensor still remains in the status "not seen".
and I can not manage any connection.
Any advice would be appreciated.
Regards…Marc