Hello, I set up on a virtual machine running Ubuntu 20.0.4 The Things Stack following the guide that provides the network and everything was fine.
Now I'm adding my gateway, which is a Mikrotik WAP LR8 kit, I configure it using Winbox.
The domain where i have hosted The things stack is on my IP from virtual machine and I'm able to access it from every device in my network.
Here is the winbox configuration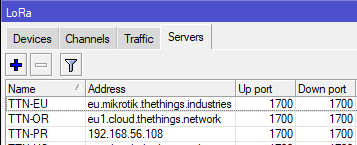 where TTN-PR is the address of my private server with The things stack.
I must specify that gateway and also a Lorawan device is working fine in public The Things Stack without any problem, the problem is when I use it in localhost.
And here is the gateway added on my localhost The things stack service, where you can see that it appears as disconnected.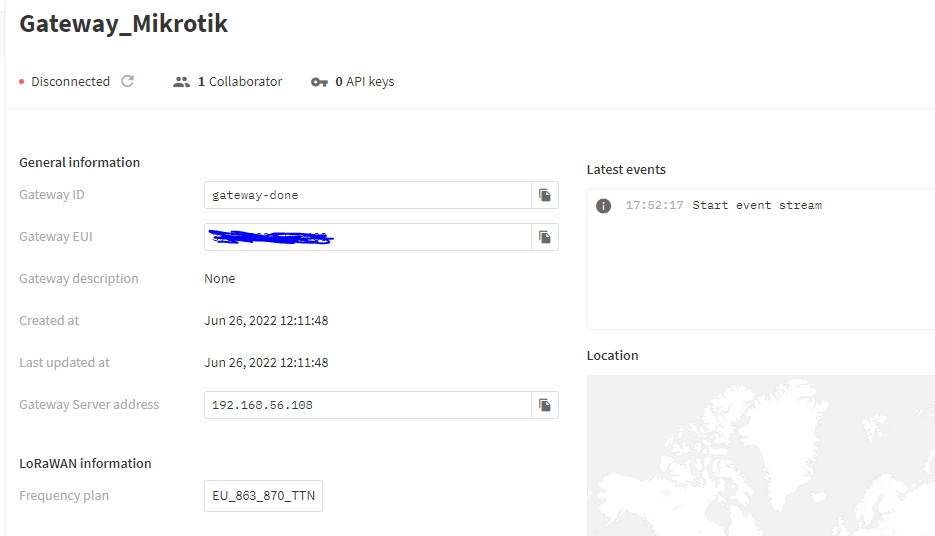 I'm stuck here and I don't know how to fix it
I would be glad to be helped as soon as possible.
Thanks!