Hi all!
I am trying to use my Multitech Conduit IP67 (AEP version) with TTN. I am following this instructions and configured the GW like it is shown: https://www.thethingsnetwork.org/docs/gateways/multitech/aep.html
I am using Static Ip, and the WAN configuration is: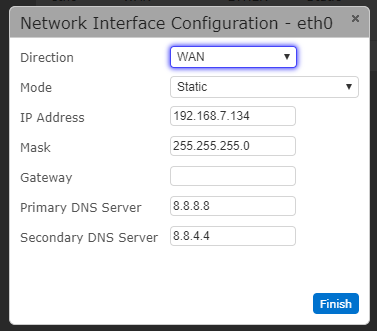 The thing is that, after connecting via SSH, I put the command "wget https://github…" and I get this: "wget: unable to resolve host address 'github.com'". I am newbie with this so I don't know how I can start to solve it.
The GW is connected to a router, and it has connection because I have my PC on it also.
If you need more data just let me know.
Thanks in advance!