Hi everyone,
I would like to ask you for your opinion about combine these two libraries, here is my sketch The point that I'm not sure is where I send the CayenneLPP buffer using the LMIC_setTxData2() function provided by arduino-lmic library. I'm not sure this is correct because I'm receiving the data in the TTN console in a strange way.
Firstly I'm receiving some negative values
Secondly I'd say those are not in the [0, 1023] range (which I guess should be the range for the acquired signal)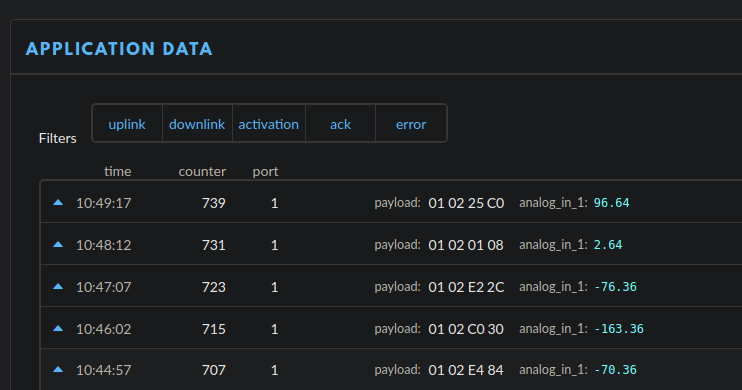 What could be causing these two things? I need CayenneLPP because is the data model supported by FIWARE, However … I like how arduino-lmic library transmits to my gateway. Some suggestions?
Thank you all.