Hey folks,
we have a project to control irrigation valves. In the area of application we have the following setup:
3 Gateways (different manufacturers) in range
6 valve controllers (Class C end nodes) to open/close a pipe via downlink command (unconfirmed)
private network with self-hosted TTI instance
Valve controller end nodes are configured like in the screenshots bolow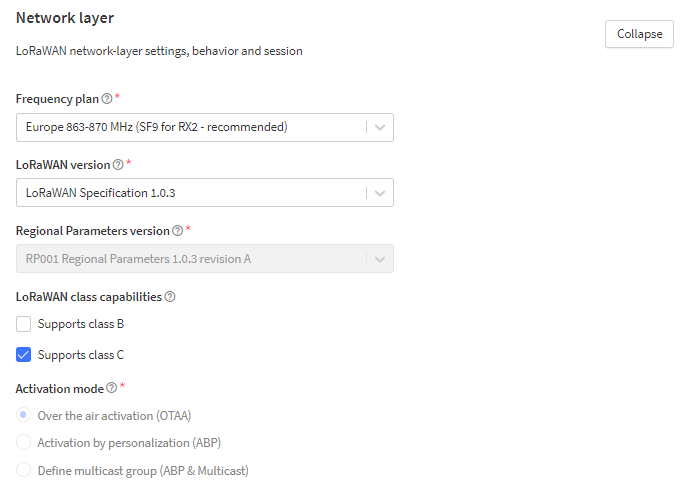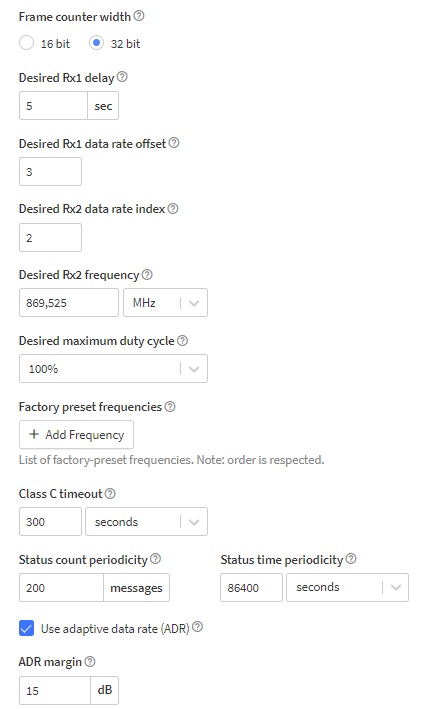 The problem is that downlinks often don't reach an end node. However, the downlinks (unconfirmed) were successfully transmitted in the gateway logs. We need to ensure, that the end node gets the downlink message.
In a test where gateway and end node were only a few meters apart, we also found that downlinks are getting lost. So, its not only a bad connection issue.
My questions are:
What is a realistic latency using LoRaWAN? Is it realistic to control many devices (100+) over LoRaWAN with a latency of 1 minute maximum? What should the setup be in this case (amount of antennas)? Or is the normal usecase to transmit the scheduling once and thats it?

What is the best practice to control critical infrastructure over LoRaWAN? Can we ensure that a Class C end node guaranteed received a command via downlink or is this by design not possible?
Many thanks!