Hello,
I have successfully set-up my Mikrotik LR8 GW and I can see the traffic on the LiveData feed.
I also have added an application to include my node Dragino LDS02.
When I activate the magnet, I can see traffic occuring with the GW.
It looks all good.


LiveData from device tab:



I can see the details, the status etc…
However, I tried to conned my Jeedom box to TTN and also myCayenne.
I can see no data in both systems coming from my node.
I am sorry to ask this very stupid question:
once the node is registered on TTN, do I have to change something on the payload formaters screen: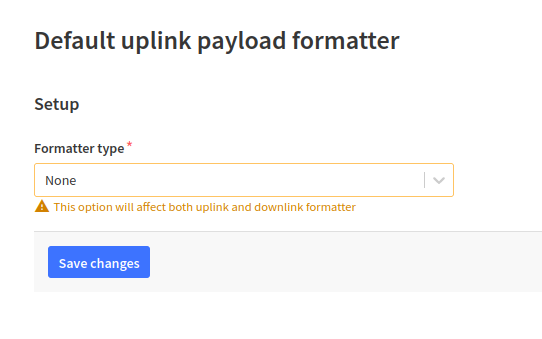 I am a bit lost for now: I can see the data from the node, I can see other nodes connecting to my GW, but I do not understand how to exploit the data from my own node!
Thks for your help (newbie inside)
Valyno