Hi All,
I noticed my sensors stopped working lately. I used to be on V2. So figured I needed to be on V3(possibly my mistake). Now my Dragio LPS8 is showing LoraWAN is up but TTN is showing offline. I tried a firmware upgrade to "dragino-lgw–v5.4.1655274924-squashfs-sysupgrade.bin" and still no luck.
Also, I've noticed after the firmware upgrade that I now have the option to choose "Basic Station" or "Semtech UDP":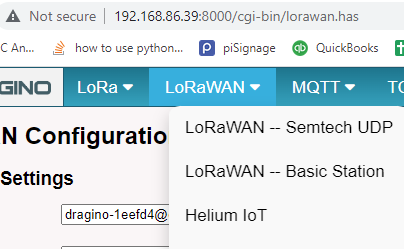 Basic Station Config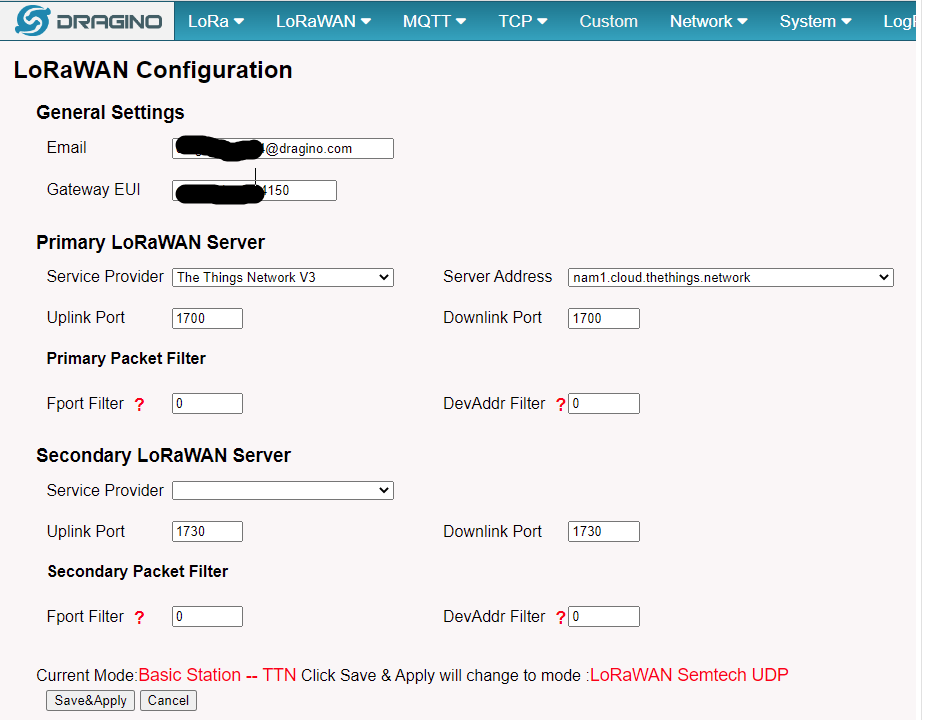 Semtech UDP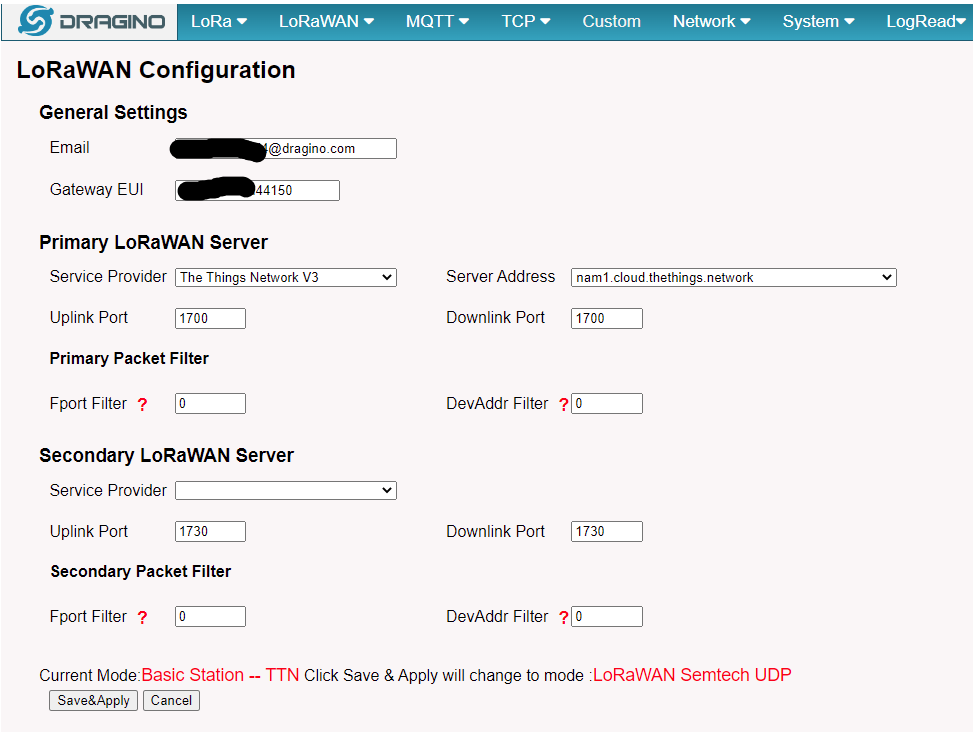 TTN Config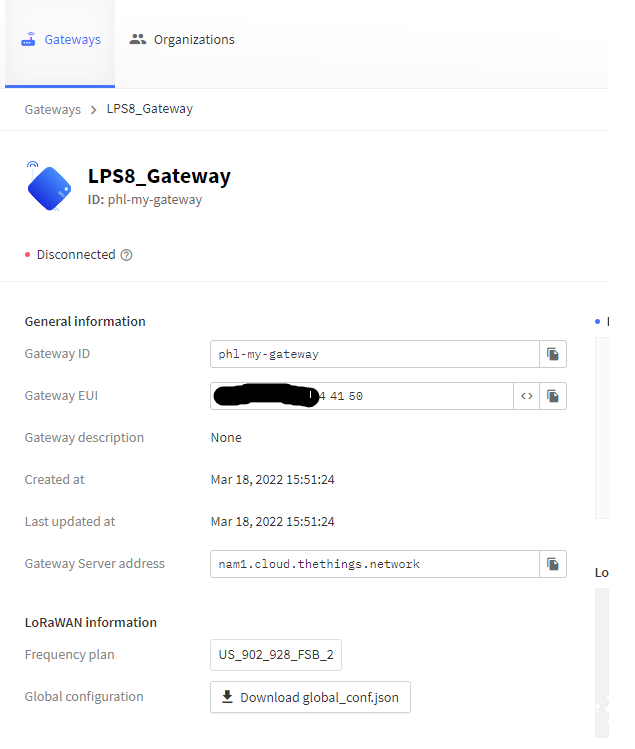 I have perused the forum and seen others with similar issues, but they dont seem to understand basic things like the EUI needs to match on the g/w and TTN…so I'm not finding any good help in previous posts. Thanks!