Hello my friends,
I lately bought a Dragino LSE01 and put it in TTN.
Everything works fine but the data that is coming out confusing me.
As you can see at the picture below is the output for Bat and conduct_SOIL correct.
But my other readings are within quots!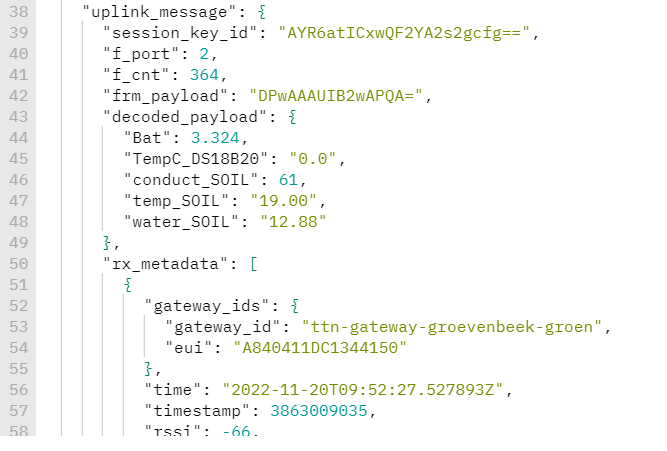 So when I put everthing together in Nodered and connect it to my database I miss some readings.
Does anybody knows whats wrong?