HI,
I would like to check and see if anyone have this experience as below.
We have a customer who is using our gateway and registered with TTN, and they have number of sensor register with TTN now, and different gateway in different site.
One of the gateway is keep having the sensor data report, even though it is power OFF or registered into other account? I asked our customer to delete the gateway in their account and registered it into our account now, so we could check and handle it.
However, now the gatweay is power off and we still receive the log message and which supposed not under our account.
As it considered as a new gateway to us, so it supposed to be no RX and TX message in there but from the below picture there is 5xxxxxx message already?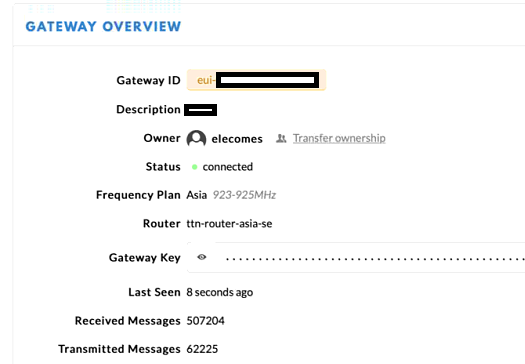 Please advise what's issue here and how can we delete the gateway here and registered with other user?
thx
Melvin