Hi Guys,
I am struggling with the decoder for the GlobeSAT LT20-L Tracker. I am using TagoIO but I need TTN to post the decoded data to TagoIO.
Here is a preview of a String that comes from the device.
800248F813398DDD423C00
800247F813398DDD423C00
800246F8133B8DDD423C00
Here are the parameters for the bits.

This is also in the file they gave me.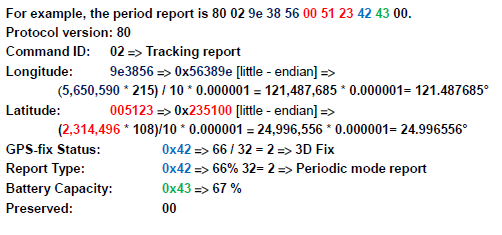 If anyone could please help me with a decoder that would be fantastic.
Regards
G