Hi, I recently start with all of the world of the things network, trying to making work some devices and gateways I recently adquire, I read a couple of tutorials to get start with.
I recently have some problems with my dragino because I can't access to the gateway page, so I installed a new updated firmware (The dragino LG308) and move on to configure all again.
I noticed that the system time is wrong and I can't find how to change it.
Besides that, I followed the tutorial in order to setting the gateway into the things network configuration but never connects, I check the logs and this is what they record.
Sun Jan 1 01:35:05 2012 daemon.info lora_pkt_fwd[15905]: ERROR~ [up] getaddrinfo on address router.eu.thethings.network (PORT 1700) returned Try again
I configured the gateway ID and service provider: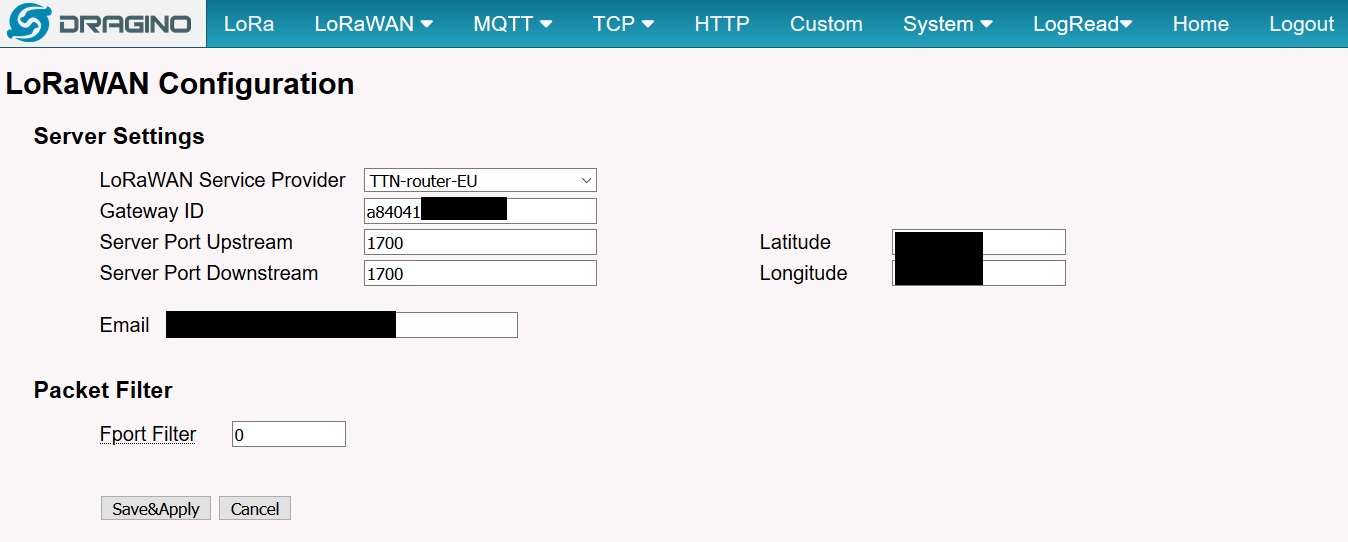 I don't know what to do, I'm really lost in terms of configuration. Apologies for my bad english, is not my first languge, I appreciate all the help provided!