Hi,
if anyone will build a homemade enclosure, here is my idea.
First, I buy an enclosure of dimensions 180x130x60 mm. I think that is the smallest you can buy to fit everything inside.
It is to fit pycome 8-channel LoRa gateway. Pygate, wipy and antenna with EU shipping cost me 108 € + import fee 36 €.
Than I buy small things, like ventilation plugs for heat to go away, cable inlets, ventilator (must be 4-wire) for it to work with temperature speed controller. Also half a meter usb-c cable and other small things.
Well… when you put all the things together it looks nice. Here are some pictures: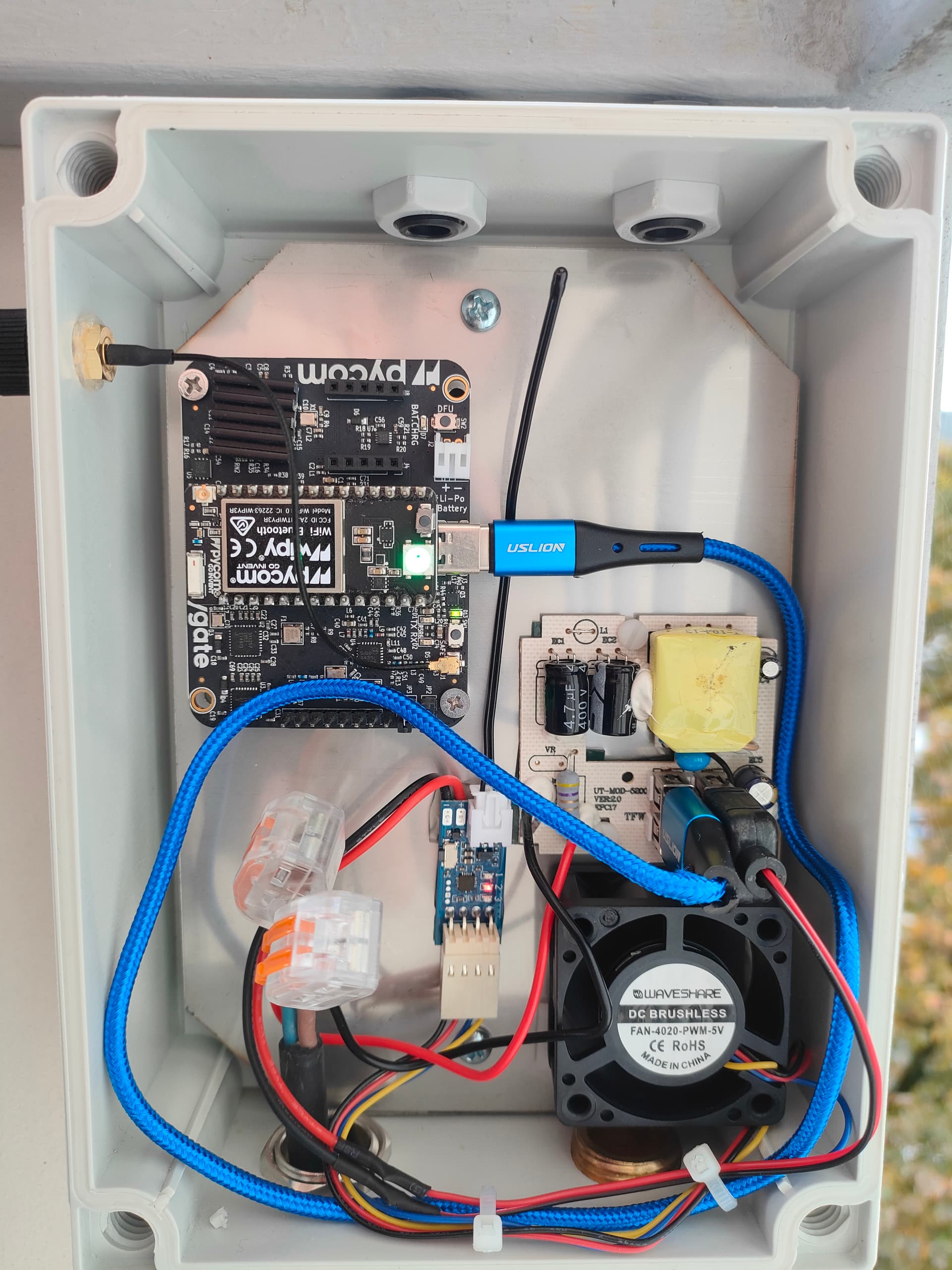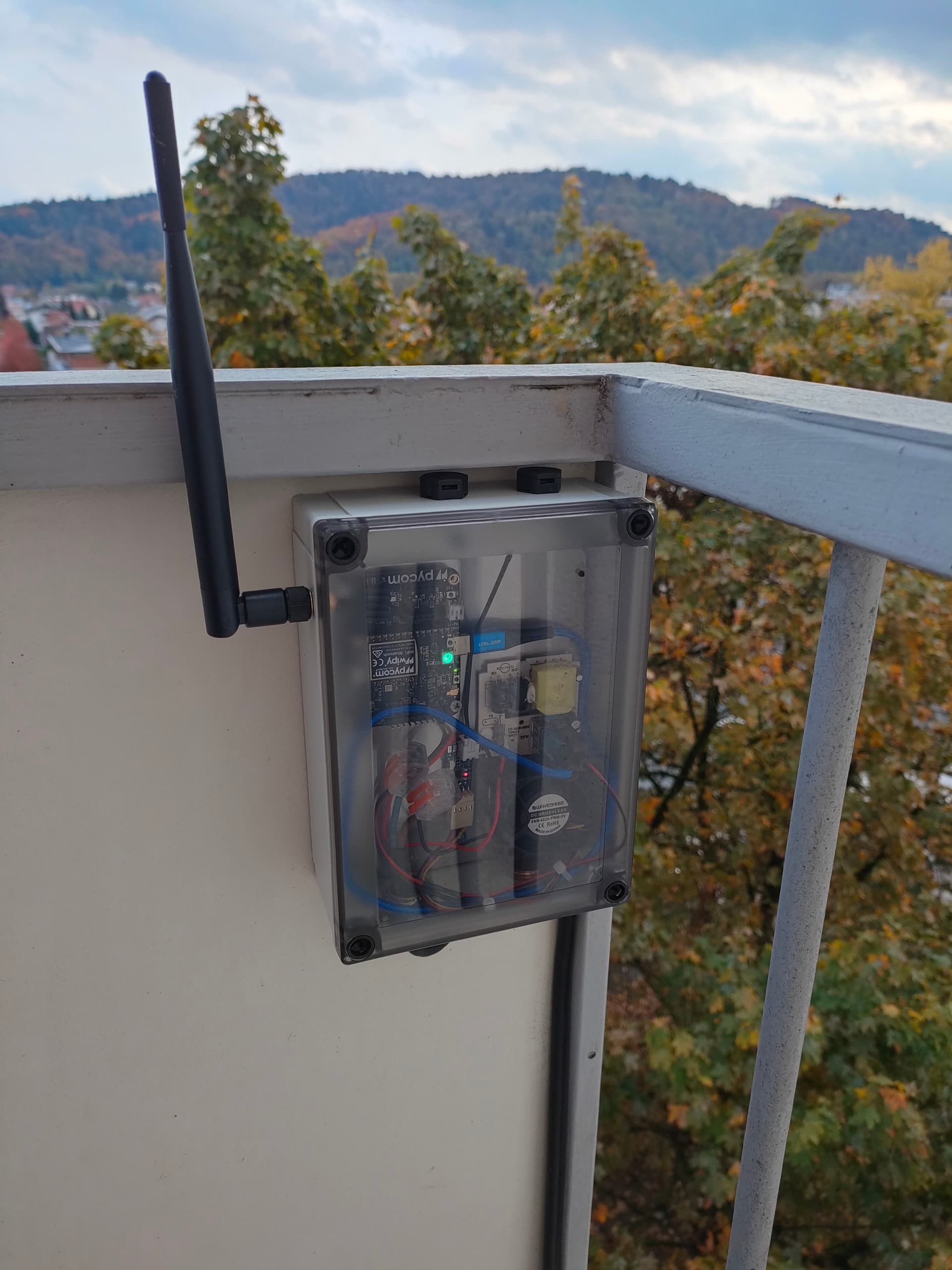 Gateway works nicely from 6th floor. It reaches 2 km, 3 km on a sunny day.