Hello,
My question look simple but I can not recreate an OTAA devise as I did for another application.
For my first application, I created a new OTAA devise and when I look at the Overview tab, I can see the "Activation Information" and the "Session information" as the Devise address.
Now I created a new application and I am trying to create a new devise. In that new devise I can not see Activation Information and Session information. Morever, the Application Layer is inactive.
Here is how I did (I generated a AppKey)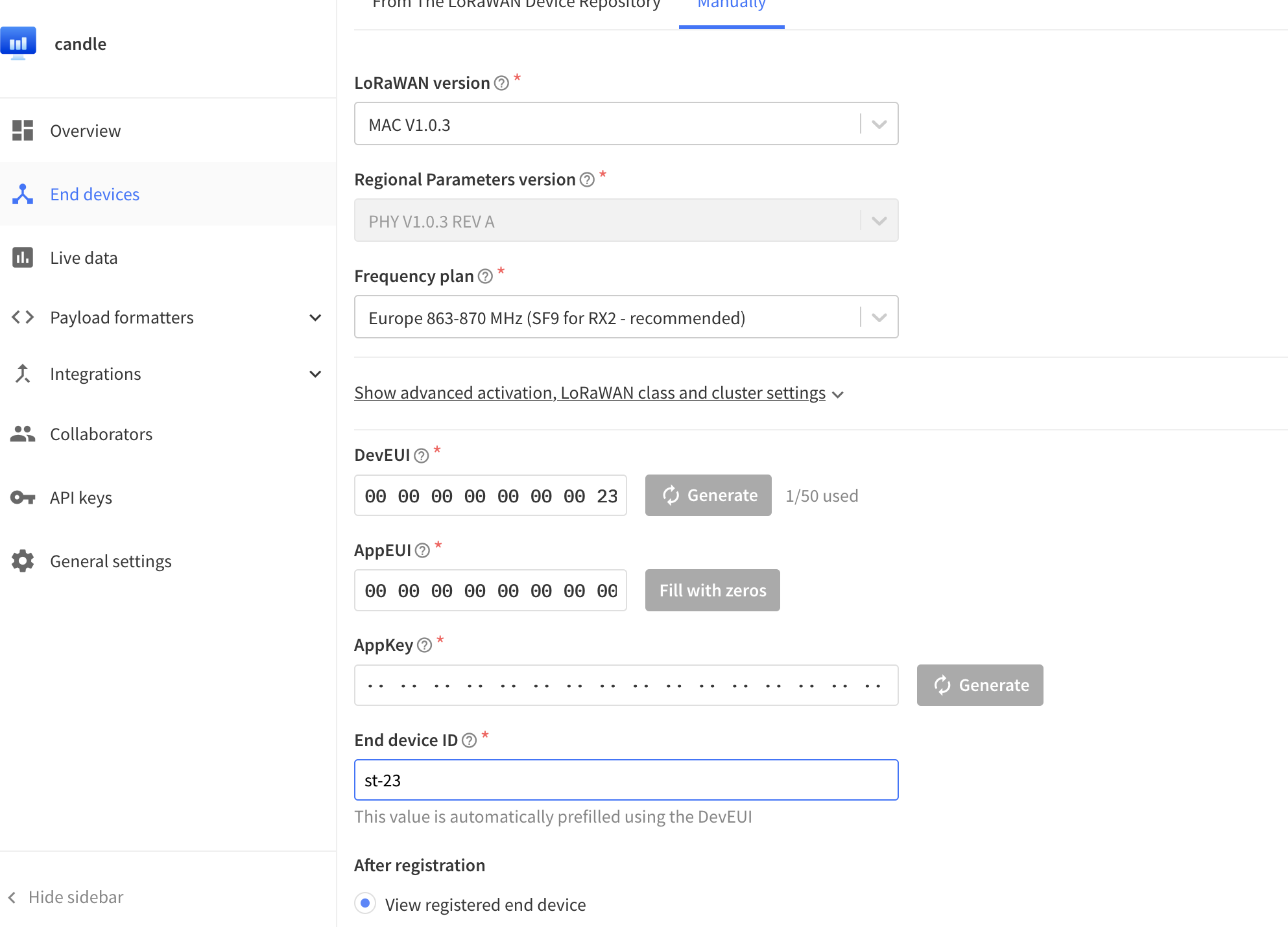 I wonder what I missed? I should find those information in my latest created devise?


Thanks