March 9th and 10th 2019 we are organizing our Internet-of-Things/LoraWAN-Hackathon at the venue of Smart Factory Technologies Added in Emmen, The Netherlands for Interreg North Sea Region Project LIKE!.
A Hackathon is an innovation-competition where bright, creative people try to come up with solutions for challenges presented to them at the start of their 30-hour long endeavor.
The competitors are organized in small teams of 5-6 people where every team member will have its own role/task (registration is open for everyone, you can enter as an individual or as a team).
At the end of the 30-hour inventors-marathon the teams have to pitch their solutions to a jury which will decide who wins Best Overall, Best Design and Best Commercial (2000Euro prizemoney and a chance to have interreg-partners boost your idea/product).
The Hackathon theme "Internet-of-Things/LoraWAN " is divided into 4 challenge-tracks:
– Mobility
– Health
– Safety
– Sustainability
Registration cost is 25Euro (which is less than the foodcost and only to prevent no-shows)
We will have hardware present but if you would like to bring/use your own hardware/software/platform that is fine. We will use TheThingsNetwork for development.
The ideas/products and intellectual property will stay in the hands of the individuals/teams that generated them. If someone, a company or a government wants to use/work with your product they will have to negotiate with the team that owns the IP.
We already have teams registered from UK, Germany, Belgium and The Netherlands.
Look at our website: http://whatthehackathon.nl/
If you have ANY questions please contact us: adri@whatthehackathon.nl
Want to participate?
Would you like to attend our event and work on solving the challenges presented to you?
Then follow this link and sign up (as an individual or team) for a weekend of creative fun on 9th & 10th of march 2019 (registration is first come, first served, FULL = FULL) :
See this invitation-video from our regional minister (it will also give you an impression of the site and quality of our Hackathons): https://www.youtube.com/watch?v=uQq9uAvGO2c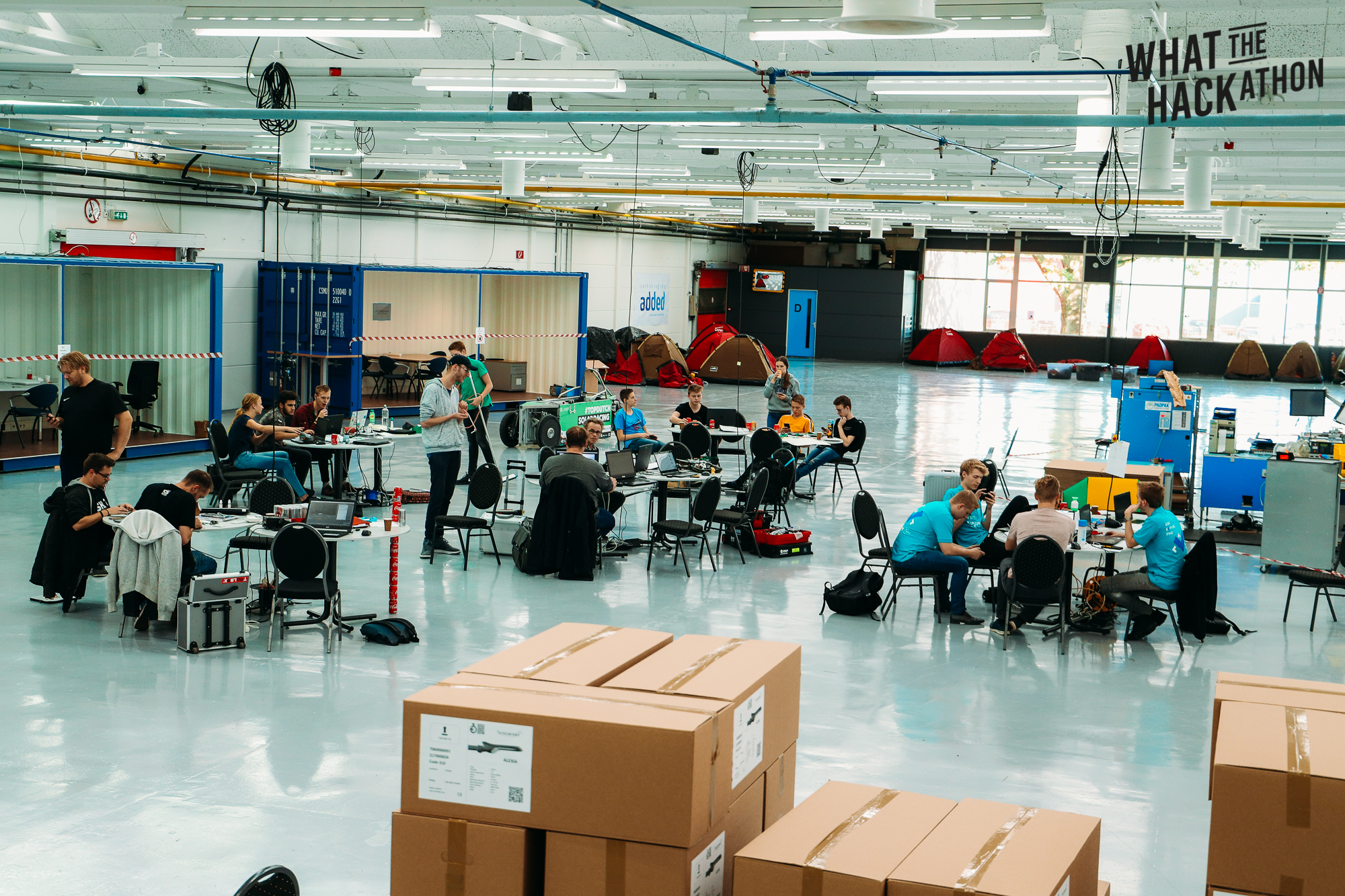 We will provide interesting challenges, excellent food, good workshops, nice prizes and much more!
Hoping to see you there!!
Adri Wischmann (Team WhatTheHackathon)