Hi there,
I currently do my best to join the network using a COM.X M5STACK node and would be pleased to have a bit of help from the community.
My device is:
https://docs.m5stack.com/en/module/comx_lorawan
It has a Heltec processor inside:
http://df.mchobby.be/M5-MOD-LORAWAN/TB200926512-CE-REPORT.pdf
Following this tutorial
, I managed to find the DevEUI, registered the device on TTN, chose a custom App EUI (as 0000000000000 was already taken), got an AppKey, and loaded back both AppEUI and Appkey in the device.
Regarding to network layer in TTN, i chose the following: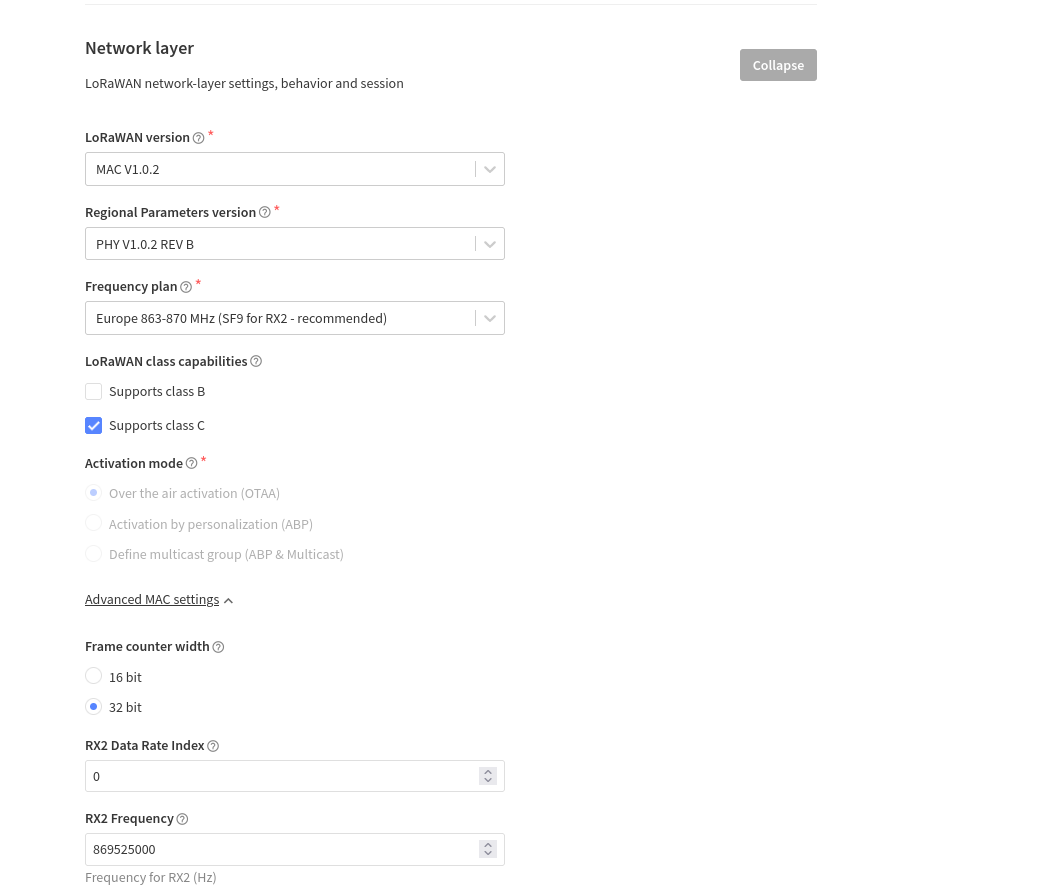 I then tried the AT+Join=1 command, but joining keeps failing, whereas i am 1km far from a TTN GATEWAY:
The Things Stack Gateway
Network ID: NS_TTS_V3://ttn@000013
Gateway ID: eui-54450008004a214f
Gateway EUI: 54450008004A214F
TTN Mapper ID: 87817
Description: null
Last heard: 2021-09-05 14:02:04.825906+00
Coordinates: 43.60330161559309, 1.3567911385507614
Would anyone please have an advice or step by step to figure joining issues ?
Kind Regards,
Denfert31