Hi,
today I was on the Feldberg mountain in south germany 1493m above sealevel for some range tests and mapping with my t-beam.
The location is not bad but not suitable for world records…


As the lgt-92 is not able to work as a mapping device I did smartphone-screenshots of the gateways that received the signal to measure the distance later.
The lgt92 used has a modified antenna, because the film-antenna broke month ago when I dropped the case. You can see the mod here. I am using SF9/125 for normal operations to extend a bit the range when you carry it in a bag or on a bicycle.
So with SF9/125 the longest distance today was 105km and the signal strength was -117rssi.
Here is the screenshot I did with google earth of the gateways that received the signal.
What are your personal records with this device?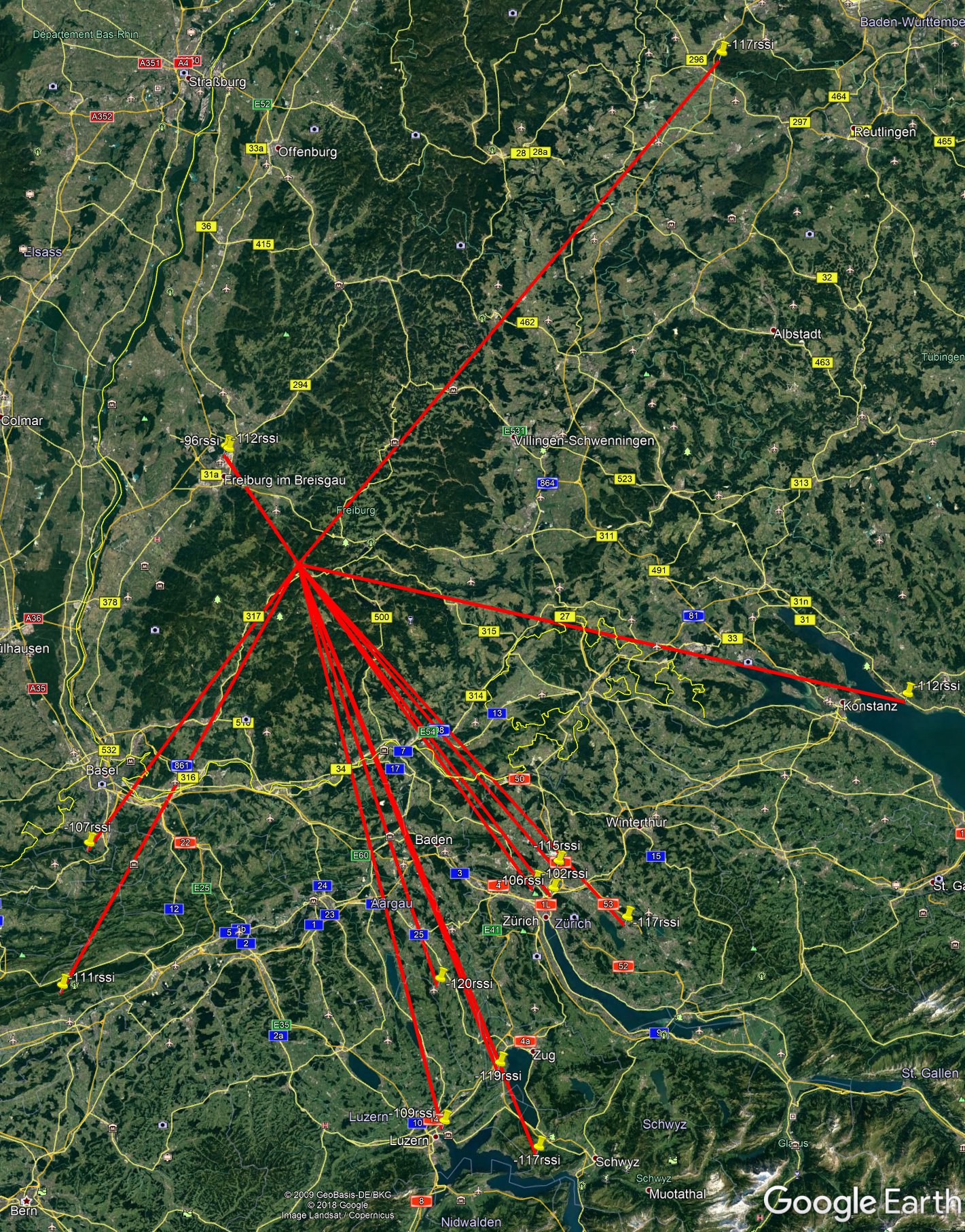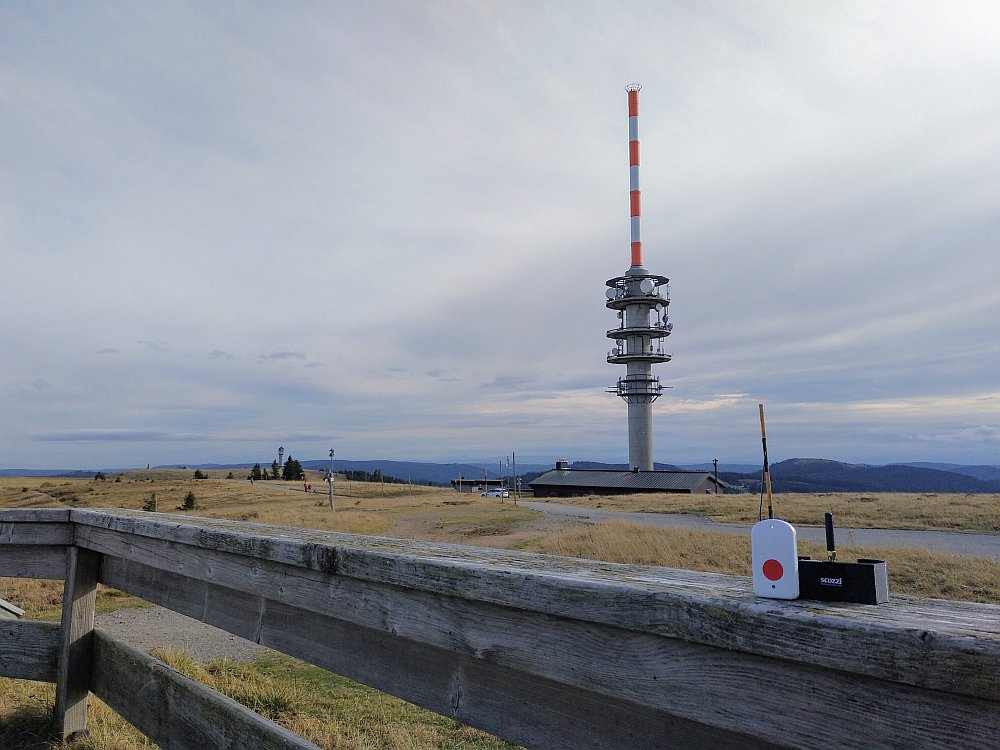 The photo is wider then it appears here with my firefox browser.