Hi,
I'm try to understand why some lora msg are loose on the path from the nodes to the application server.
For this purpose I configured 3 nodes to temporary publish uplink msg every 5 minutes.
The lora msg are received by a lorank8 gateway running poly pck connected to TTN by a Teltonika 4G.router.
This is an example related to some lost msg that don't arrive to the application server in a time window around 6:10-6:15.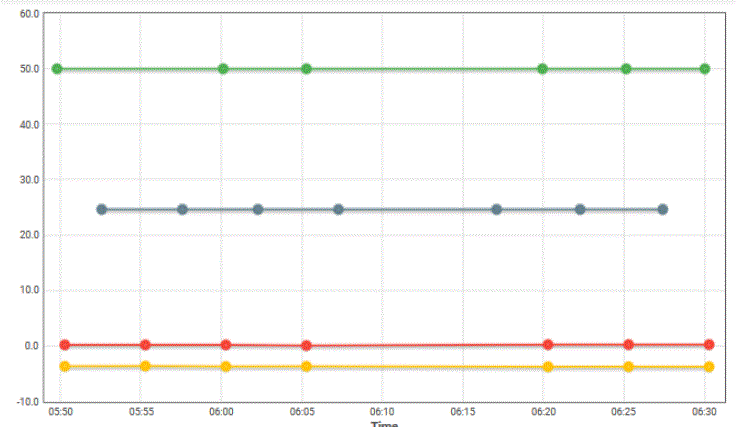 Analysing the lorank8 log file, I found that there is some degradation both in "Upstream datagram acknowledgment quality for server "eu.thingsnetwork.org"" and in "Downstream heart beat acknowledgment quality" parameters, as reporte in this graph.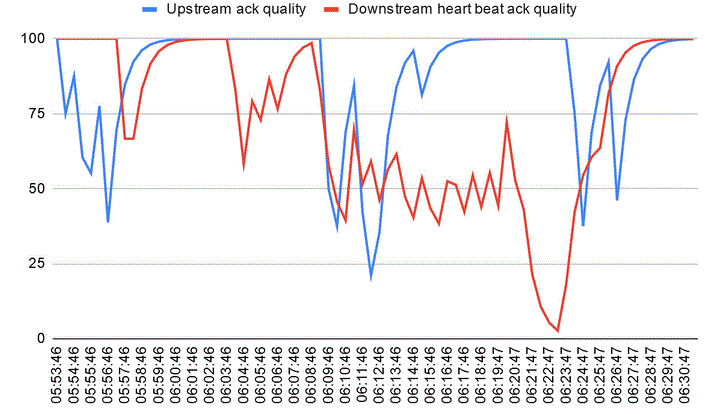 The 4G router seems to operate correctly on a 4G network with a stable signal of -75db reported in light yellow, the other yellow line is the mobile IP change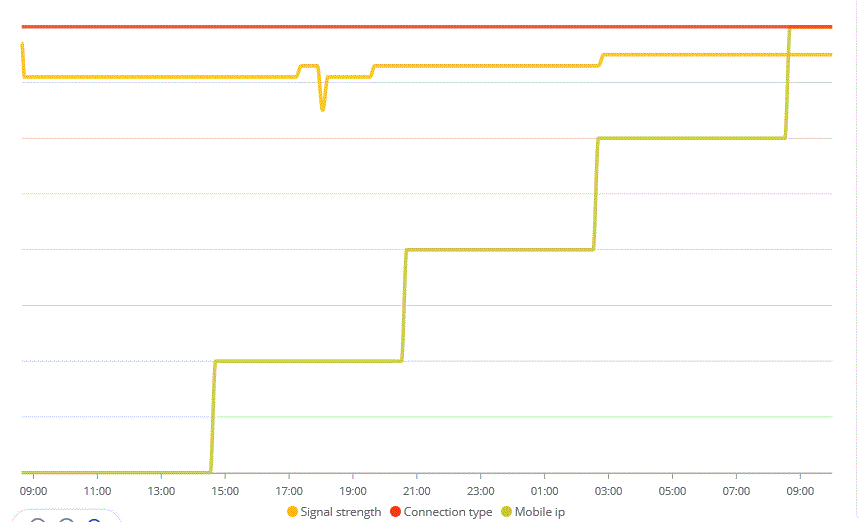 As an integration, I switched the gateway from the 4G router to my home ADSL router and the problem around 10:20-10:30 from the gateway log analysis seems related to the poor quality of the ack, like the mobile internet connection.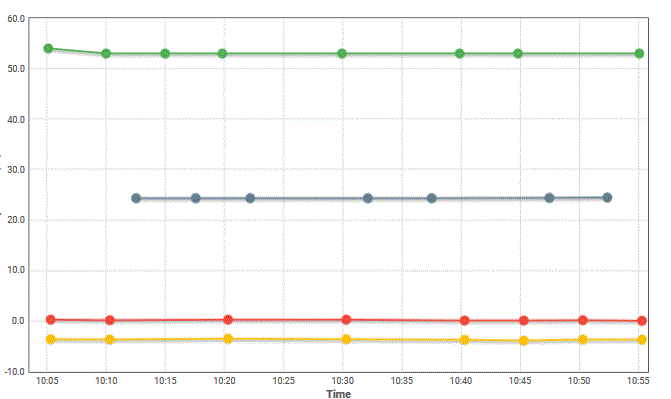 Could be the network the problem or there could be other reason for the loose of lora msg ?
Thanks,
Gianluigi