Hi all,
Recently, all my devices have been receiving a downlink of 0 bytes which I am assuming is a MAC command as the LMIC library is sending a message back to TTN as per the verbose messages here:
I'm made the assumption that it's to do with ADR, but I've now turned off ADR in the general settings for my device and I still get this additional message. However this verbose mode output is talking about ADR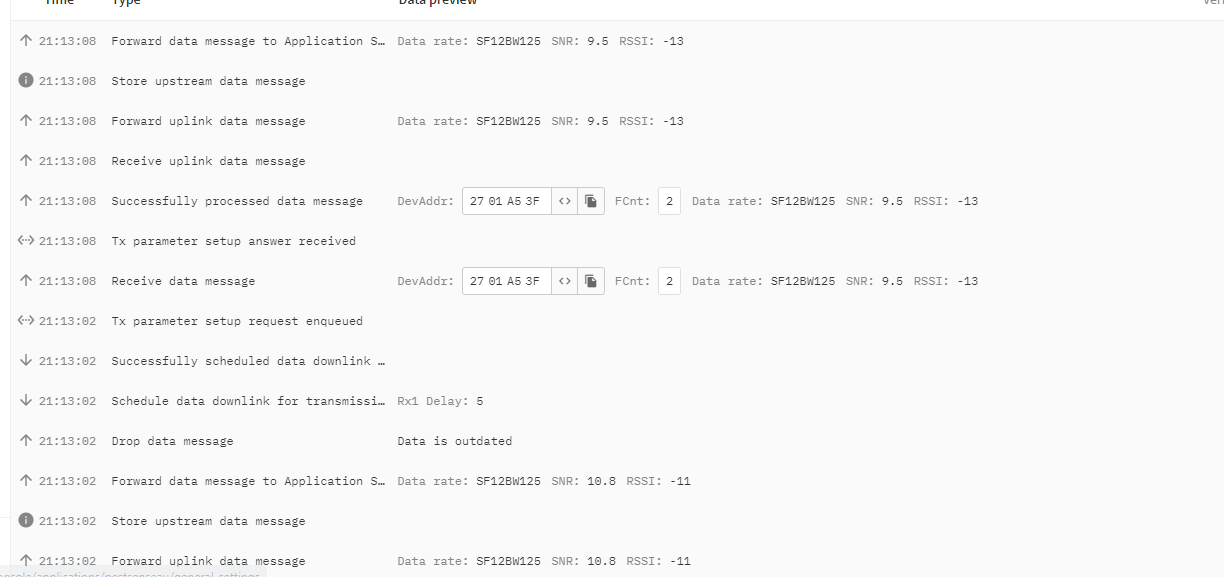 Has something changed recently?
My firmware has the command:
ttn_set_adr_enabled(false);
and has used that command for well over a year now and never experienced these ADR MAC commands before.
I am starting to see more devices perform this extra step, which adds somewhere around 10 seconds of waiting for my device at a time when our users are likely to be impatient, 10 extra seconds is a long time when your in a rush.
Main question: How do I stop this addition ADR/MAC command from coming through?
Cheers,
Dylan